Vieux Port, Cannes- Patrons of the Cannes Yachting Festival were greeted with a nice & sunny weather as soon as it opened its show entrances from 10 AM.
At the Gulf Craft stand at SYE-235, guests who are passing by were given reusable and eco-friendly Majesty Yachts bags. In case you're, wondering what's inside, visit us and see for yourselves. These ladies will be happy to assist you.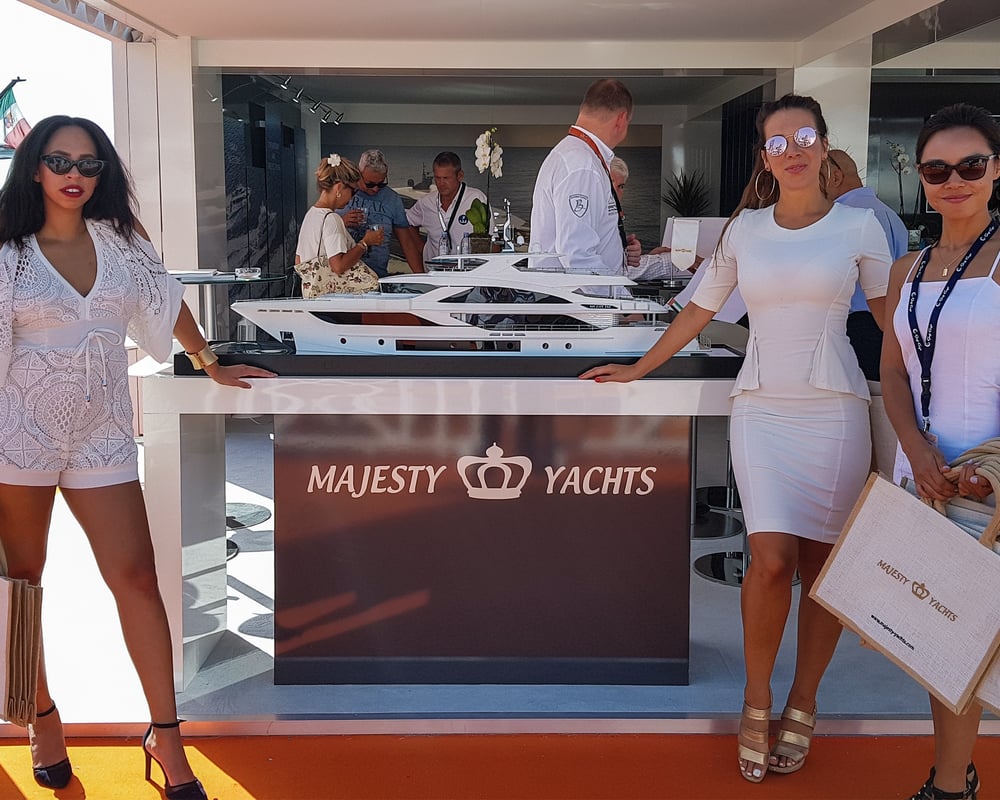 One of the superyachts on display at our stand is Gulf Craft's latest model, the Majesty 100 endearing named after the owner's wife M/Y Svetlana.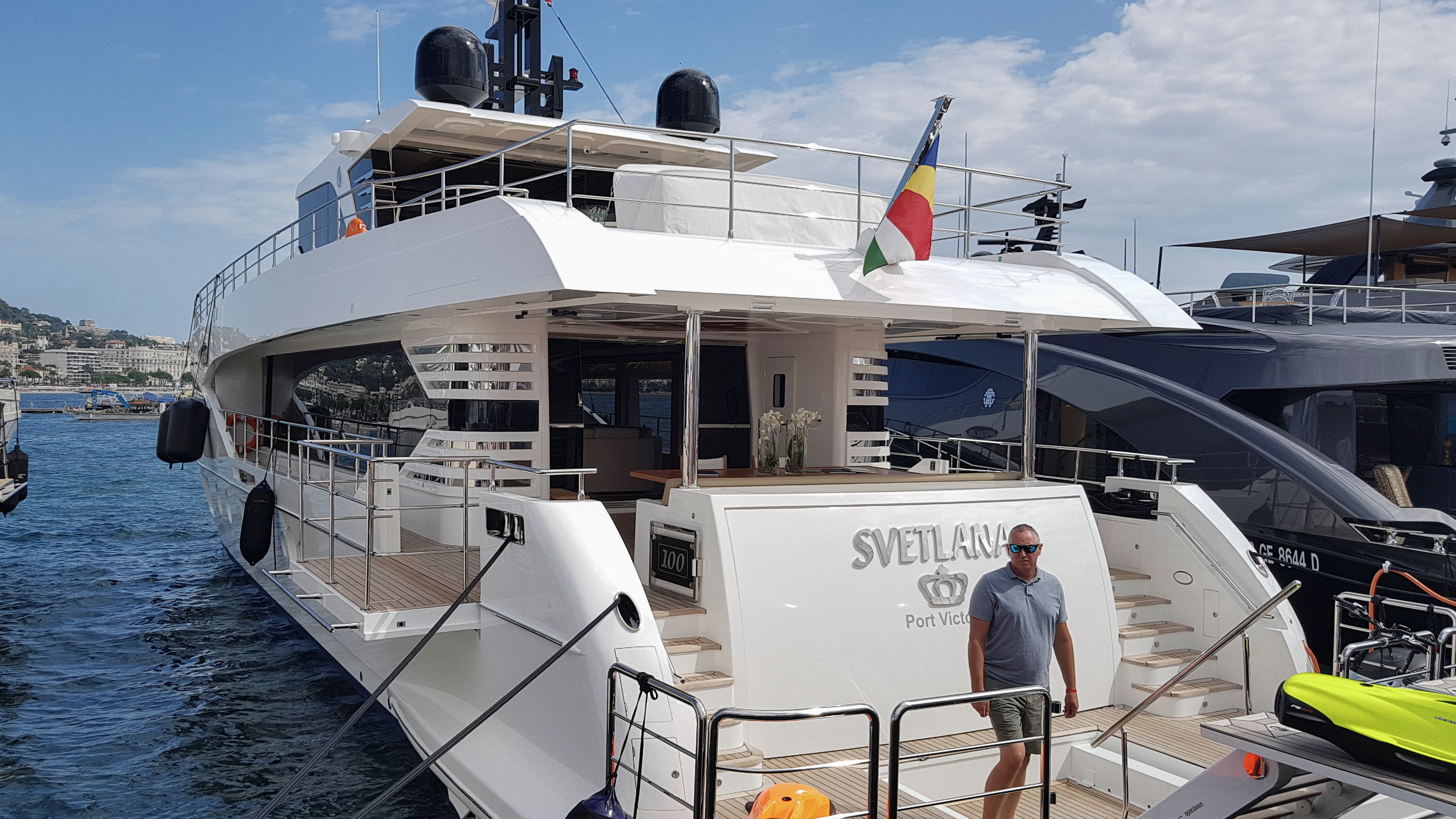 The Majesty 100 is the first superyacht in Majesty Yachts' collection to have a sky-lounge, which is a partially enclosed fly-bridge. This feature allows guests sitting within its spacious lounge area to enjoy breathtaking views of the vast seascape, with the added luxury and comfort offered by indoor living.
Check out this gallery of Gulf Craft stand at the Cannes Yachting Festival: