March 2, 2014- It's just 2 days away from the show and we are getting ready to bring to you the latest releases from all of our brands- Majesty Yachts, Gulf Collection, Silvercraft, and Oryx.
Gulf Craft has supported the Dubai International Boat Show since its humble beginnings in 1992. The show has always been one of the major platforms of our local and global product launches.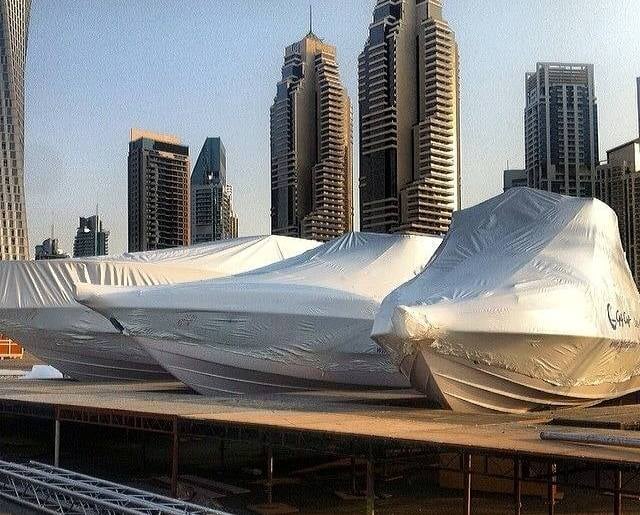 Jump starting the show, the Dubai World Trade Center held the Dubai Boat Show press conference last February 26. Our Chief Operating Officer, Mr. Erwin Bamps was invited as one of the key speakers in the panel.
Photo below from left to right- Ms. Trixie LohMirmand, Senior VP- Exhibitions & Events Management of the Dubai World Trade Center; Mr. Erwin Bamps, Chief Operating Officer of Gulf Craft; Mr. Saeed Hareb, VP of the Dubai International Marine Club and Mr. Ahmad Al Khaja, Senior VP- Venues, Dubai World Trade Center.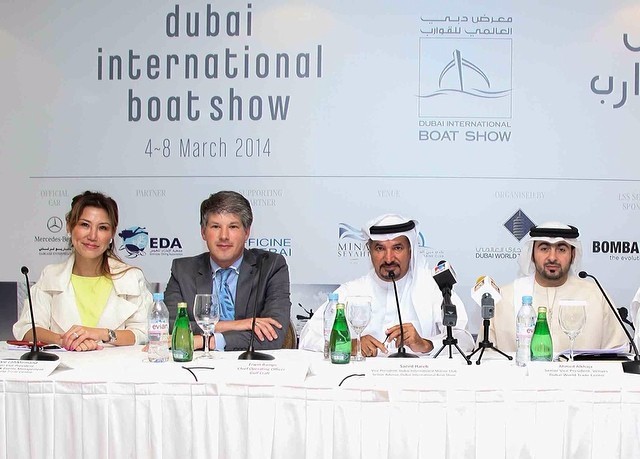 "With the recent breaking ground of a number of remarkable infrastructure and waterfront real estate projects like the Dubai Canal, marine community lifestyle stays very much at the heart of the on-going Dubai developments," said Erwin Bamps, COO, Gulf Craft. "It is the drive behind the recent upturn in demand for smaller leisure craft as well as mid-size fly-bridge yachts in the local market, with residents of the Emirate displaying a natural affinity for on-water living and entertainment.'
Click on the image to view our Dubai Boat Show video invite and don't forget to visit our website for more information about our participation at the show. See you there!