Gulf Craft joins charity football challenge in aid of marine conservation
Gulf Craft
Dec 13, 2017 11:56:00 AM
Dubai Sports City, Dec 7-8 - Last weekend Gulf Craft staff played and volunteered at the 24-hour football challenge organized by the Emirates Wildlife Society (EWS-WWF) in cooperation with GoFor24, Pico, Emirates Sports Academy and Dubai Sports Council in aid of marine conservation.
The Emirates Wildlife Society, a non-profit organization, was established under the patronage of His Highness Sheikh Hamdan bin Zayed Al Nahyan, is tackling a number of crises facing our oceans, including pollution, overfishing, and climate change. Earlier this year, Gulf Craft became a member, also signing up to the World Ocean Council, a global cross-sector body that brings businesses together to foster environmental stewardship. By joining forces with people from industries as diverse as oil, shipping, and tourism, from all over the planet, Gulf Craft hopes to find solutions to some of the most critical ecological challenges of our era.
As an active member of the Emirates Wildlife Society, Gulf Craft employees volunteered at the event in various capacities- hosting a quiz, educating guests about the Emirates Wildlife Society's initiative, assisting at registration areas, arranging water stations for the guests and the teams, taking event photos for social media and even dressing in a panda costume, EWF-WWF's official mascot!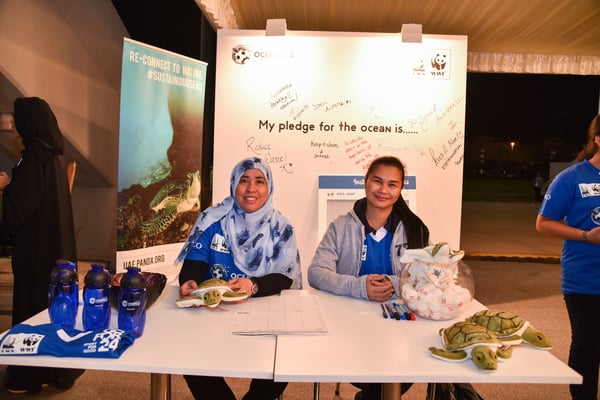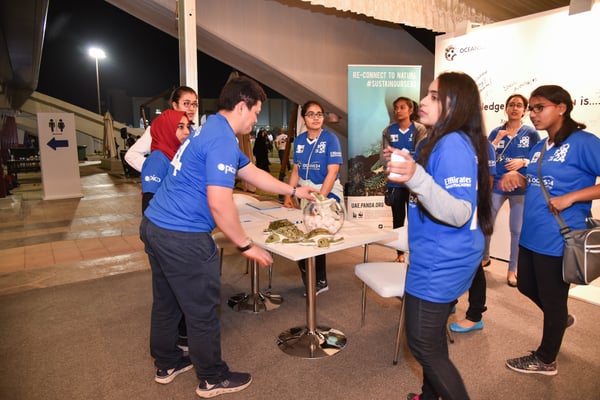 Gulf Craft employees with other volunteers at the registration and activation area of the Emirates Wildlife Society
GoFor24 is a global initiative that raises money for a number of worthwhile causes. Teams from different companies took turns to challenge the Dubai All-Stars football team in a series of hour-long matches. The 15-member Gulf Craft team played valiantly against the Heroes team whose members are from the All-Stars Football Club held at the Dubai Sports City last Friday.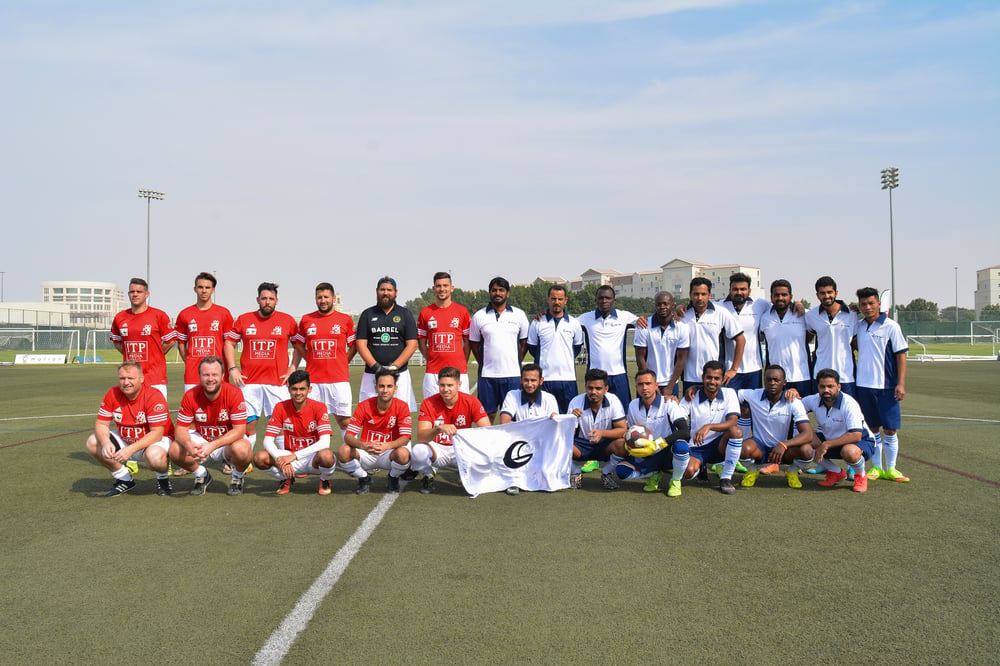 The All-Stars Heroes team in red and the Gulf Craft football team
Here are some of the action photos during the Oceans 24-Hour Football Challenge: