12th March 2017 Fairmont, Ajman- Gulf Craft's Executive Management Officer. Abeer Alshaali, officially opened the 4th Edition of the Abdulaziz bin Humaid Leadership Program with the theme 'My World', held at the Fairmont Hotel in Ajman on March 12.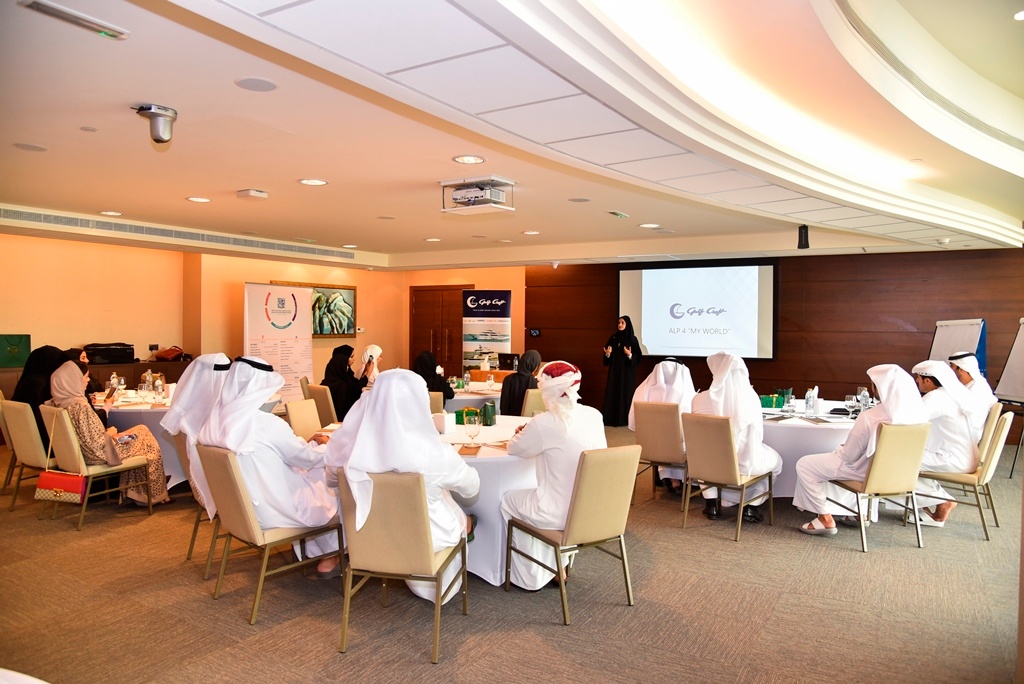 Abeer Alshaali during her presentation at the first day of the Abdulaziz bin Humaid Leadership Program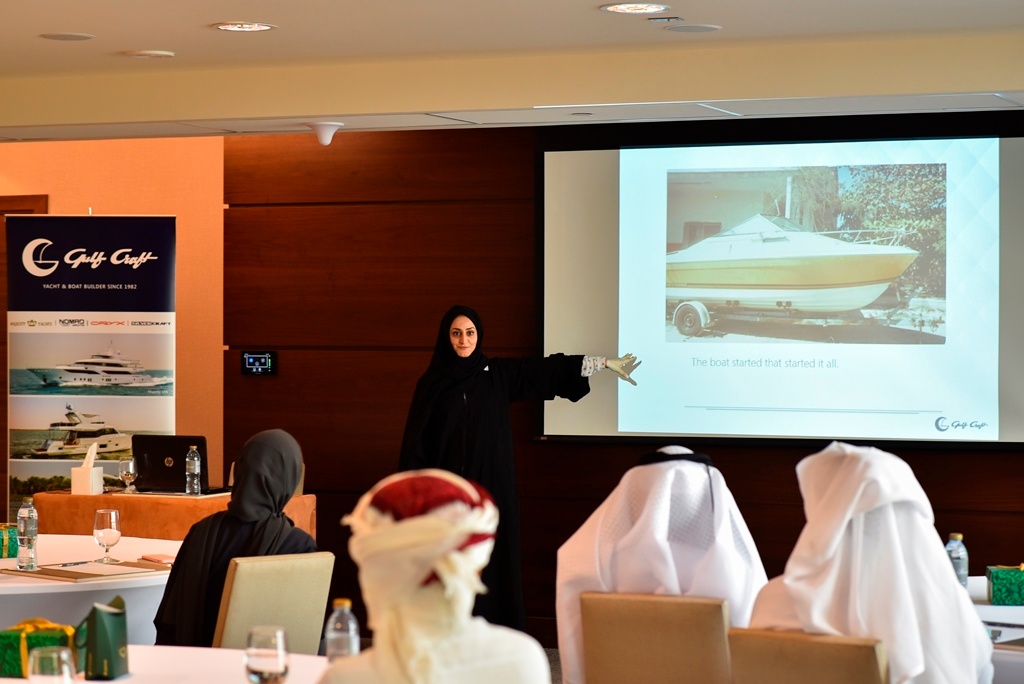 Abeer Alshaali's presentation included a presentation on the humble beginnings of Gulf Craft as compared to what it is today- one of the top yacht & boat manufacturers worldwide.
About ALP
The Abdulaziz Bin Humaid Leadership Program seeks to empower talented young people of all GCC nationalities with the knowledge and skills they require to take responsibility, drive leadership and lead teams at every level across the region's public and private sectors.
The Program has been designed to impart the principles of effective strategy and management to students in practice and in theory, as well as to provide essential training around intellectual, emotional and physical wellbeing. Environmental awareness, accountability, and sustainability are part of its core philosophy. The course is paperless, with all material provided electronically, making it a both 'smart' and 'green', anticipating the needs of the future and equipping its participants to become frontrunners of the digital age and accountable ambassadors of a sustainable future.
The ALP is being personally overseen by Sheikh Abdulaziz bin Humaid Al Nuaimi, who was inspired to establish it the example of his father, His Highness Sheikh Humaid bin Rashid Al Nuaimi, Supreme Council Member and Ruler of Ajman, and HH Sheikh Ammar bin Humaid Al Nuaimi the Crown Prince and Chairman of the Executive Council – both of whom have given their patronage to the program.