Gulf Craft welcomes the youth leaders from the 5th ALP Edition
Gulf Craft
Feb 20, 2018 10:00:00 AM
On January 7 Executive Management Officer Abeer Alshaali and

Gulf Craft CEO Erwin Bamps

invited the participants of the fifth edition of the Abdulaziz bin Humaid Leadership (ALP) Program for an extensive tour of its Majesty Yachts and Nomad Yachts shipyard and an in-depth discussion on the success story of Gulf Craft.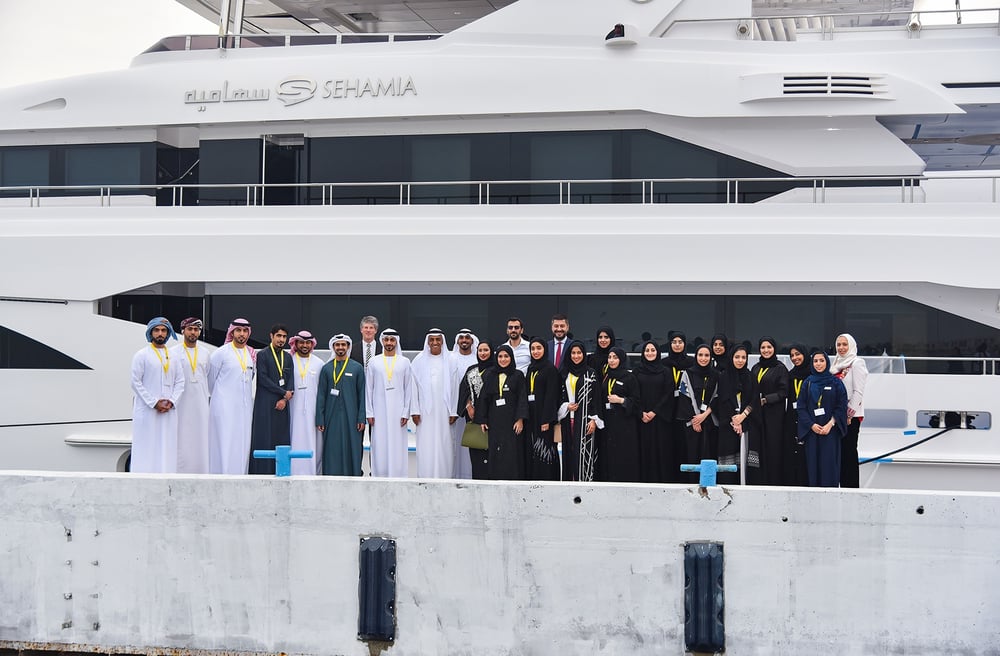 Gulf Craft is highly committed to the Abdulaziz bin Humaid Leadership Program. This wonderful initiative provides opportunity to a select group of young, smart, energetic GCC nationals giving them tools to develop their leadership and management skills. Gulf Craft is proud to not only be a sponsor but to also play an active mentoring role in this process for the second year in a row.
Gulf Craft has been regarded as a global ambassador for maritime engineering and design in the UAE, and the company is honoured that it can give back to the community through its support of the ALP program. Gulf Craft is committed to the growth of the GCC, and that includes everything from the economy to the people – in line with the UAE focus on building a knowledge-based economy.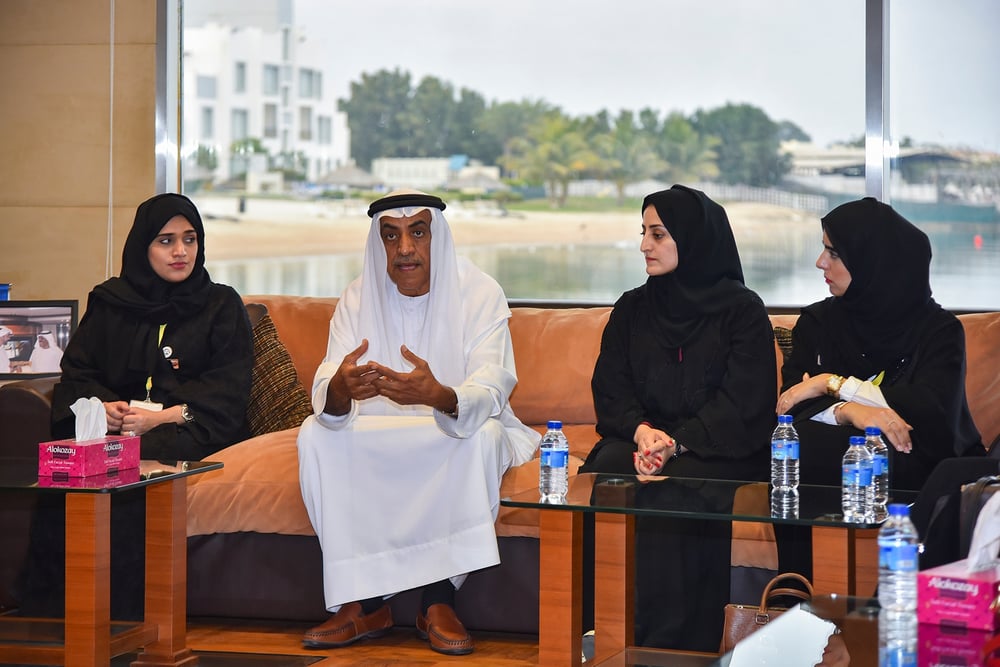 Gulf Craft Chairman, Mohammed Alshaali, addresses the ALP participants and shares his experiences throughout more than 35 years in the boat building business
The Abdulaziz bin Humaid Leadership Program is dynamic in its structure. Every year the organisers use feedback from participants, sponsors and mentors to adjust the program, so there's a continuous improvement process. So whether it is in the structure of the mentoring, the number of sessions or the actual topics, there is always something new and current.
Gulf Craft is pleased to be involved in the process – from interviewing and mentoring participants to addressing them in closed-door sessions as well as hosting them during the factory tour.

The Abdulaziz bin Humaid Leadership Program (ALP) is organized by the Abdulaziz Bin Humaid Foundation, an initiative supported by His Highness Sheikh Abdulaziz Bin Humaid Al Nuaimi. The program's mission is to actively train current and emerging leaders from across the GCC, who will in turn drive positive development within their own local communities.
Here are more photos taken during last month's ALP participants tour of Gulf Craft's shipyard in Umm Al Quwain: