Gulf Craft's yachts and boats created great waves of interest at the first edition of Abu Dhabi International Boat Show. It showcased three different models of the Majesty Yachts which included the largest superyacht on display - the award-winning 43m Majesty 135, along with the Majesty 100, Majesty 62, Majesty 48 and the oceangoing Nomad 55. Leisure and commercial boats had three boats from Oryx and Silvercraft, a line popular amongst the fishing community.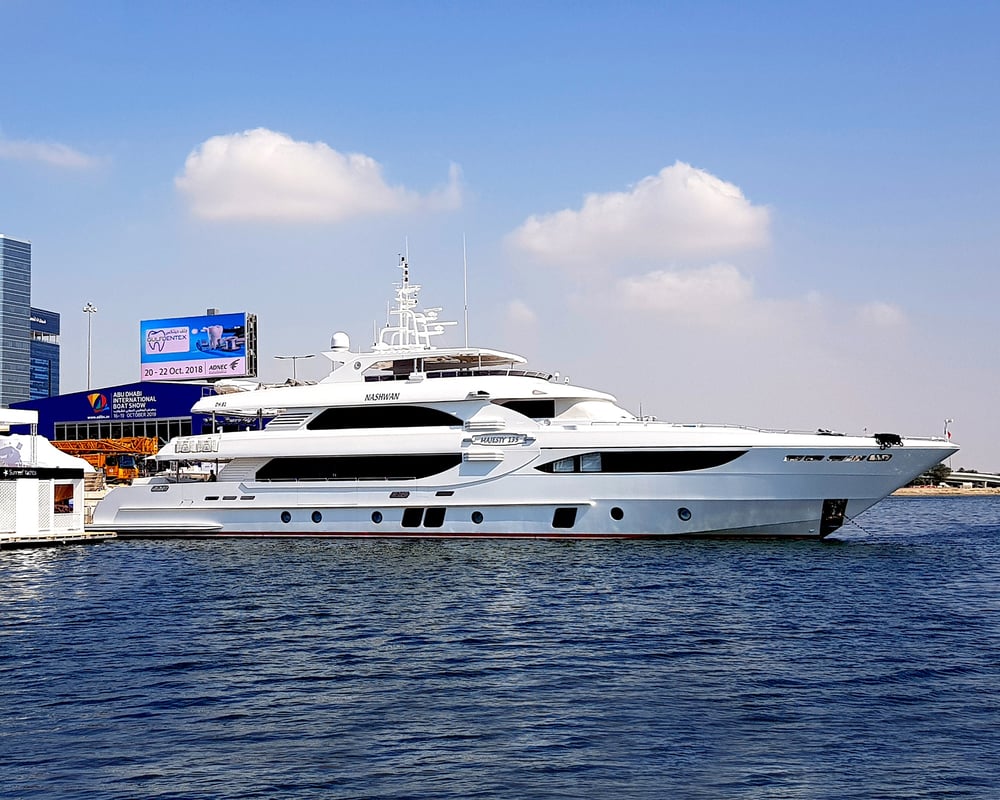 During the show, Gulf Craft explored immense possibilities the UAE capital had to offer while expanding its market presence. The guests and visitors evinced great interest in Gulf Craft's fleet as it acquired significant sales leads and inquiries.
Gulf Craft enjoyed moments of great prestige when members of the UAE Royal families and VIPs graced Gulf Craft stand with their presence on virtually every day of the show. On the first day, His Highness Sheikh Nahyan bin Zayed Al Nahyan spent time on the Majesty 135 with Gulf Craft's Chairman Mohammed H. Alshaali. His Highness Sheikh Sultan Bin Tahnoon Al Nahyan, Chairman of ADNEC boarded the Majesty 135 on the second day and was welcomed by Chairman.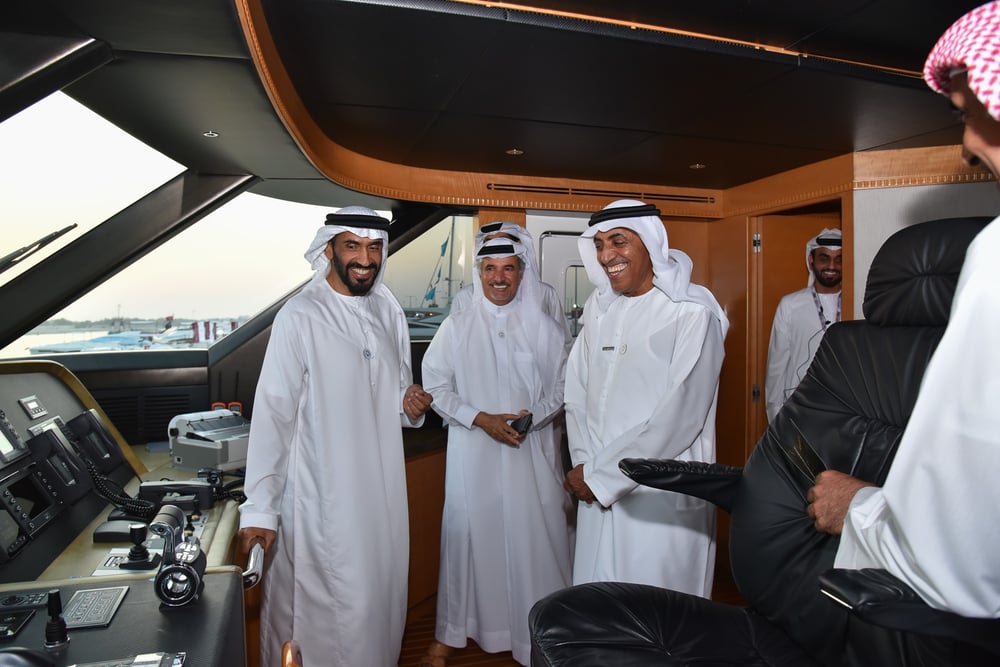 The highlight of the third day was the visit of HH Sheikh Mohammed bin Sultan bin Khalifa bin Zayed Al Nahyan, grandson of the President of the UAE, HH Sheikh Khalifa bin Zayed al Nahyan as he was welcomed by Yousuf Alshaali aboard the Majesty 135.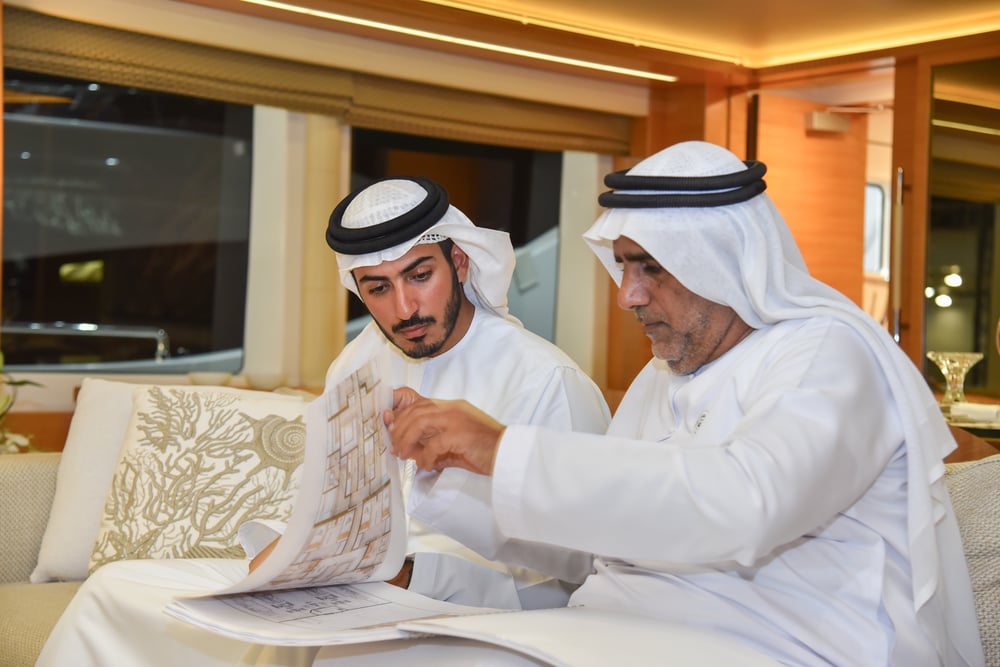 Held under the patronage of His Highness Sheikh Nahyan bin Zayed Al Nahyan, Chairman of the Board of Trustees of Zayed bin Sultan Al Nahyan Charitable and Humanitarian Foundation, Chairman of Abu Dhabi Sports Council and organized by ADNEC, the inaugural edition of the Abu Dhabi International Boat Show (ADIBS) 2018 ended on a high note.
While the four-day event attracted many local, regional and international visitors, it has managed to reinforce the opportunity for the marine sector in Abu Dhabi as a leading destination for marine tourism.
According to industry experts the superyacht sector is the most buoyant sector in the UAE as internationally the Middle East is becoming more recognised. They have acknowledged Gulf Craft's sterling role in increasing the visibility of superyachts and boats made in the Emirates.