With the recent delivery of another Majesty 100, this time to Australia, Gulf Craft marks another achievement in that continent. Majesty 100 (M/Y Oneworld) has been making a splash in the media, gaining attention from Europe, Asia and Australia.
In this article by Ocean Magazine, the owner of Majesty 100 (M/Y Oneworld) speaks about his experience and the journey behind the arrival of his superyacht to Australia.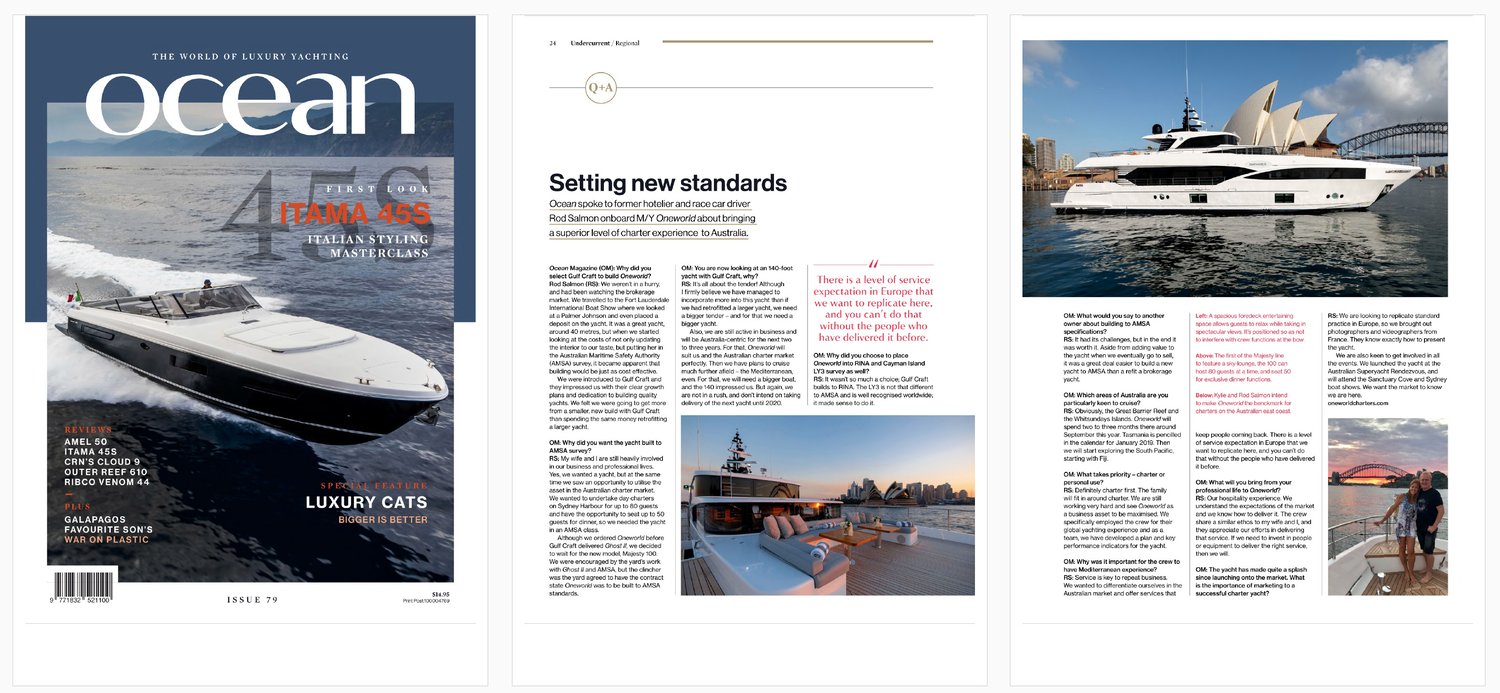 Click HERE to read the full article.