Gulf Craft has recently assigned Speed Marine for the Dubai based distribution and sales of its Oryx sport yachts & cruisers and Silvercraft family cruisers & fishing boats ranging from 27 up to 48 feet (8-15 meters). Speed Marine is welcoming all Dubai customers in its new showroom located in Ras Al Khor, Dubai.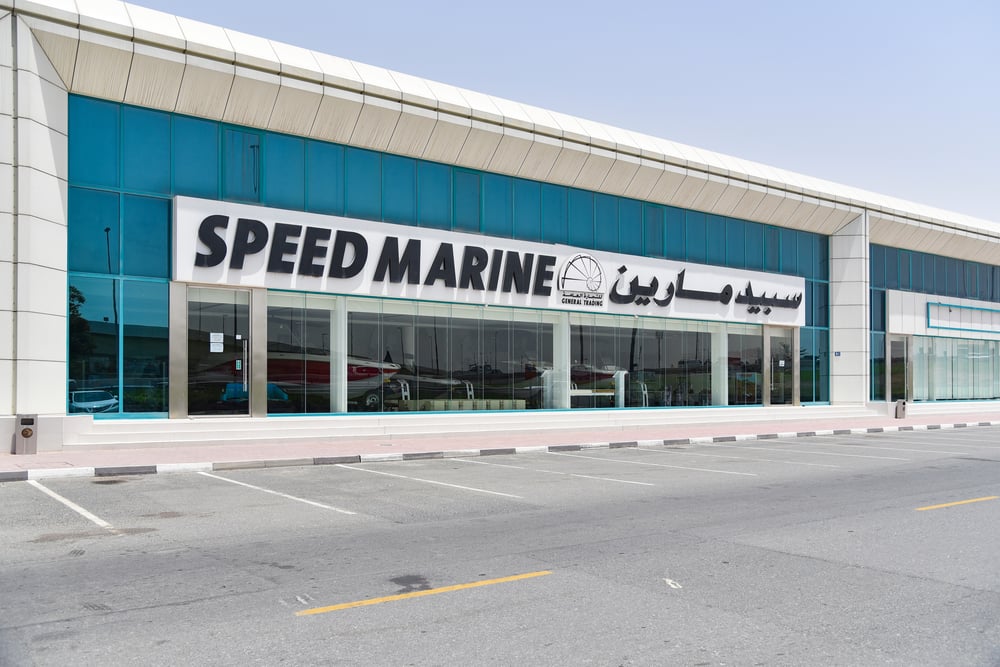 Speed Marine showroom now open in Dubai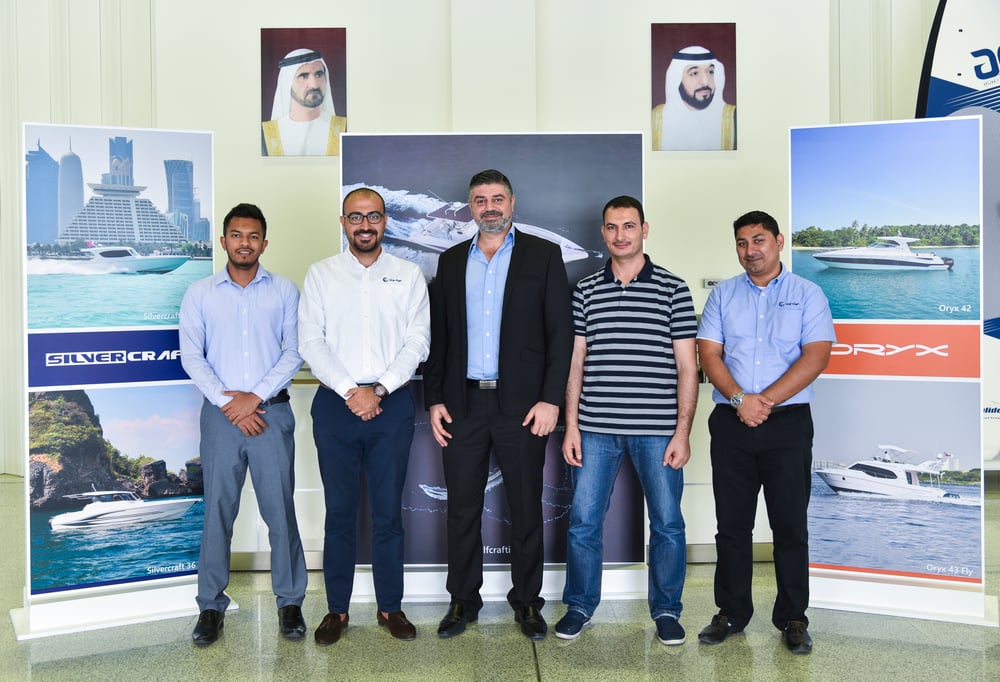 Group shot with Gulf Craft Marketing & Communications Manager- Mahmoud Itani (2nd to the left), Sales Executive- Abdul Gaffar Saiyed (right) and Speed Marine Dubai branch Manager-Ziad Andoni (center)
Contact Speed Marine at +971 4 2690505 or by email ziad@speedmarine.com.