Gulf Craft is proud to announce that the next-generation of Oryx Sports Cruiser, the Oryx 379, has been shortlisted for the Sports Cruisers up to 40 ft category in the 2021 Motor Boat Awards. The Motor Boat Awards are highly regarded international awards hosted by Motor Boat & Yachting Magazine team.
The boats are judged purely on the basis of design, features, performance, and value for money in their respective class. The cruisers are chosen initially by public votes and are then critically sea-trialed and tested by industry experts in order to make it to the finals. The winners are then chosen solely on the basis of the buyer's interest.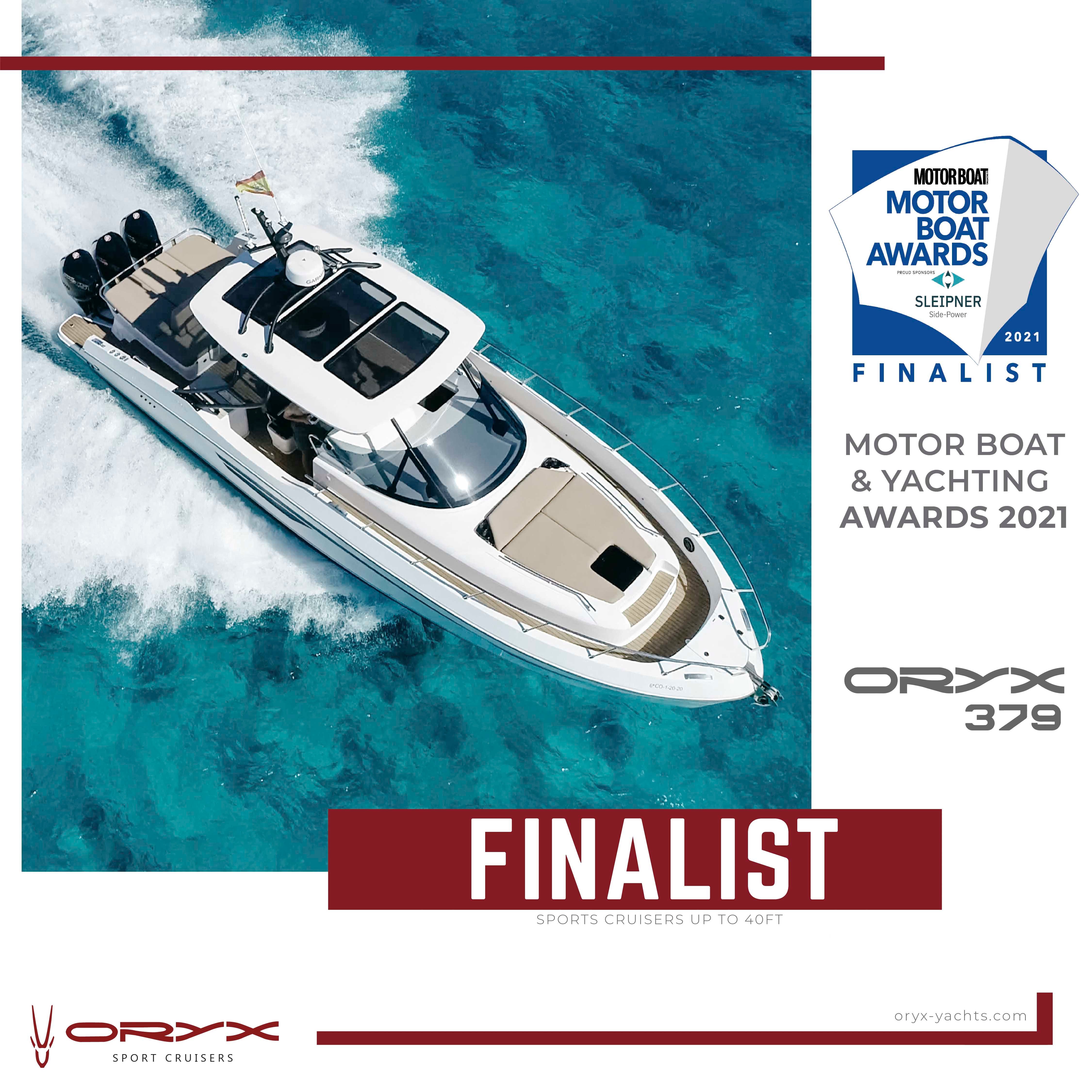 The key factors that set the bar higher for the Oryx 379 are triple 300hp outboards for a starting price under £300,000. The selection panel even termed it as "the steal of the decade" during the initial trial phase. The next-generation Oryx 379 has multiple options included in the boat in addition to the ultra-modern equipment and features included as standard that is generally add-ons in similar cruisers. The key design parameters are agile handling, offshore comfort, and ease of use.
The outboard engines help utilize the space as a storage for water toys and other cruising kits. This sport cruiser was designed with clever utilization of spaces such as foldable cockpit table, dry storage, and cool box making sure maximum space is utilized. It can comfortably fit 8 people in the seating area and has 4 sleeping berths and a shower-equipped head.
The winners will be announced in a virtual ceremony on January 19. More details about the awards ceremony: https://www.mby.com/mby-motor-boat-awards
Also, check out the review of Oryx 379 by the MBY team as they give an indulging tour of the sport cruiser here: https://www.mby.com/reviews/rib-and-sportsboats/gulf-craft-oryx-379-review-outboard-party-boat
Know more about the Oryx sport cruisers at https://www.oryx-yachts.com