Gulf Craft, in partnership with Drettmann International, participates in the biggest indoor leisure marine exhibition worldwide, the Dusseldorf Boat Show. This year, Gulf Craft showcases its iconic sky-lounge superyacht Majesty 100. The event still runs until January 28.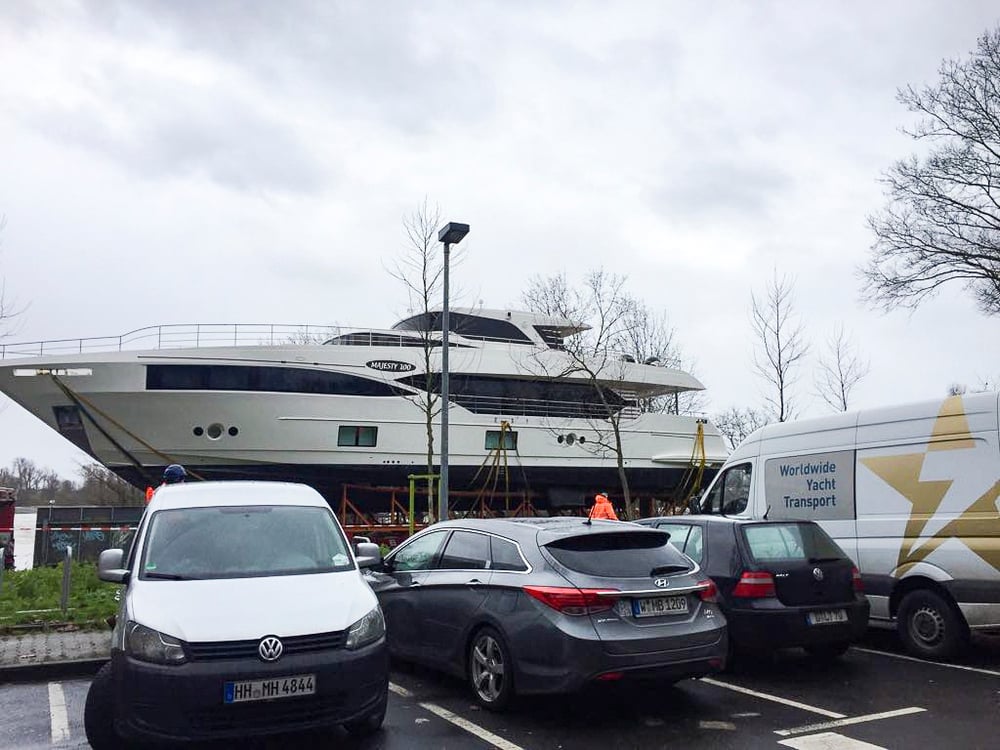 A rare sight of the Majesty 100 being transported on the streets of Dusseldorf for the boat show
Placing this 32m superyacht indoors was a great feat. The yacht had to travel by land, then was hoisted indoors onto gigantic cradles inside the exhibition area.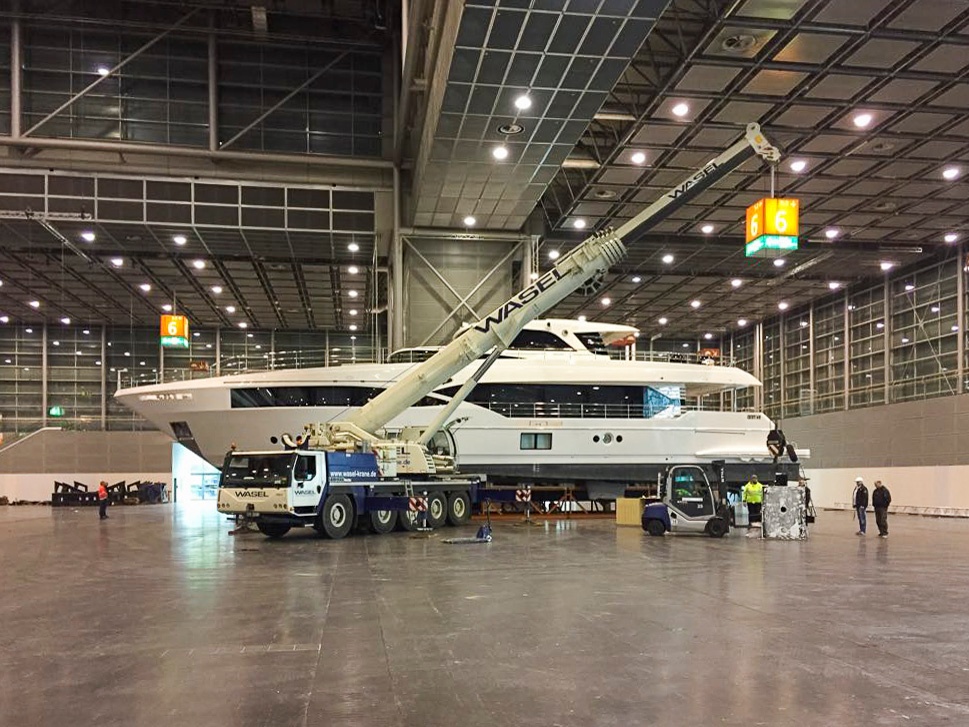 CHECK OUT the highlights of the first two days of Gulf Craft at the Dusseldorf International Boat Show: