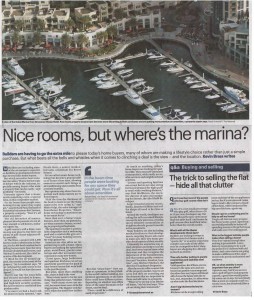 In case you didn't read the article in the National newspaper of June 14, we are attaching you the news piece that discusses the present-day competitive home buyer market.
Clearly, a home needs something special to attract attention in the classifieds today, and more than anything else, it seems that water views, and marina views in particular, have the largest wow factor.
Well, it's great to see how we are not alone in stating that yachting adds value to everyone's life !