Gulf Craft delivered the first Silvercraft 34 to Australia last August 2017. Australian Superyachts, Gulf Craft's representative in Australia, have facilitated the delivery.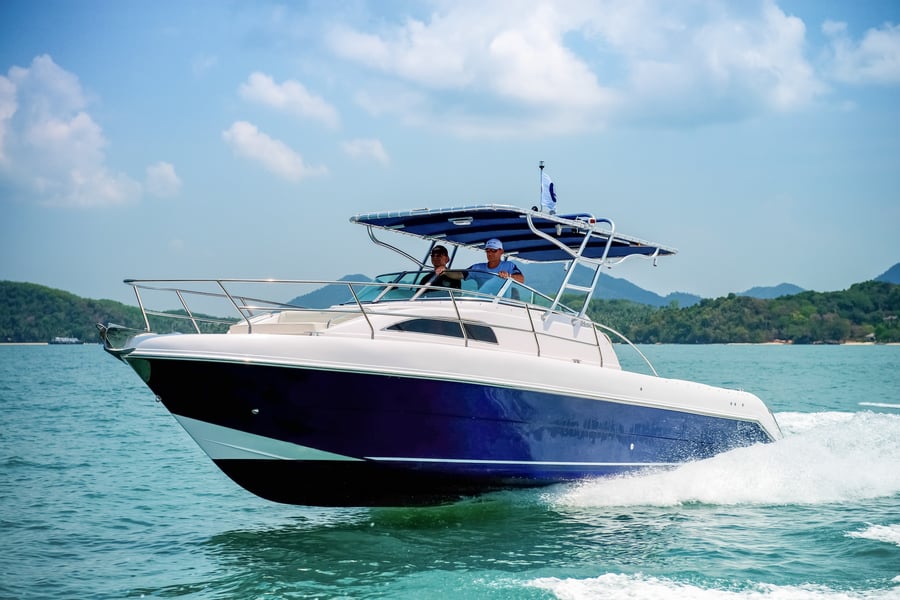 Silvercraft 34
The client is a very passionate boating enthusiast requiring a cross over day boat for his family for entertainment and for fishing. The Silvercraft 34 was a perfect fit. It provides all of these with ease - the larger open plan area at the aft can be converted to seating area for guests by simply folding the benches out. At the bow, the client's family have the perfect spot to sunbathe and relax, while the cabins inside offer protection from the elements and space large enough for weekends away. The client also used his new Silvercraft 34 in conjunction with their friends and families larger yachts to raft up alongside and deliver additional guests.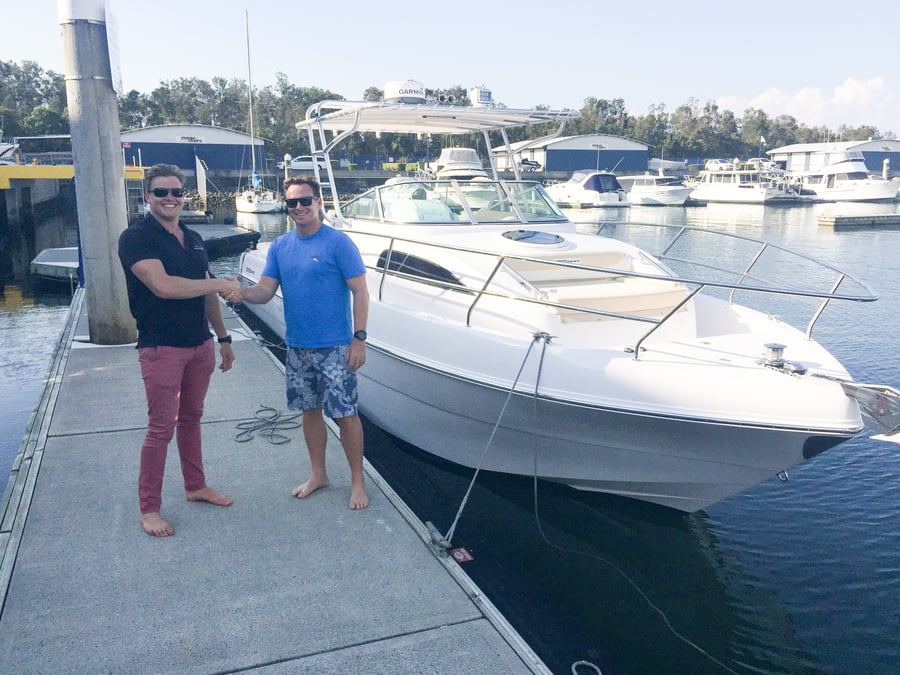 Josh Cleaver (left), Sales Executive of Australian Superyachts, shaking hands with the client during the handover of his new Silvercraft 34 just minutes before his first solo maiden voyage
Josh and the client had taken the boat out for a sea trial and were able to achieve speeds above 30 knots. The client was also impressed with the shallow draft allowing him to explore the many areas of the Coomera River and was also impressed with the ease with which the hull shape dealt with large wake and chop. Currently, the client keeps his Silvercraft 34 berthed outside of their home at the Coomera River.
With excellent stability at rest, the Silvercraft 34 has few equals in a craft of this size. Designed by Gulf Craft's experienced engineers and architects, the Silvercraft 34 is a perfect offshore sport fishing platform. Its main deck features a stylish bench, perfect for relaxing in the shade on the portside while enjoying the great scenery. It also has a cockpit with a sink, cool box and workplace for easy access to refreshments. Click HERE for more information.