Istanbul, Turkey- Gulf Craft's Majesty 110 took an epic cruise along the Bosphorus Straight which separates the European part and Asian part of Istanbul. The superyacht went along many historic sites and famous places in the city such as the Sultan Ahmed Mosque (also known as the Blue Mosque), Bosphorus bridge and the Sehzade Mosque.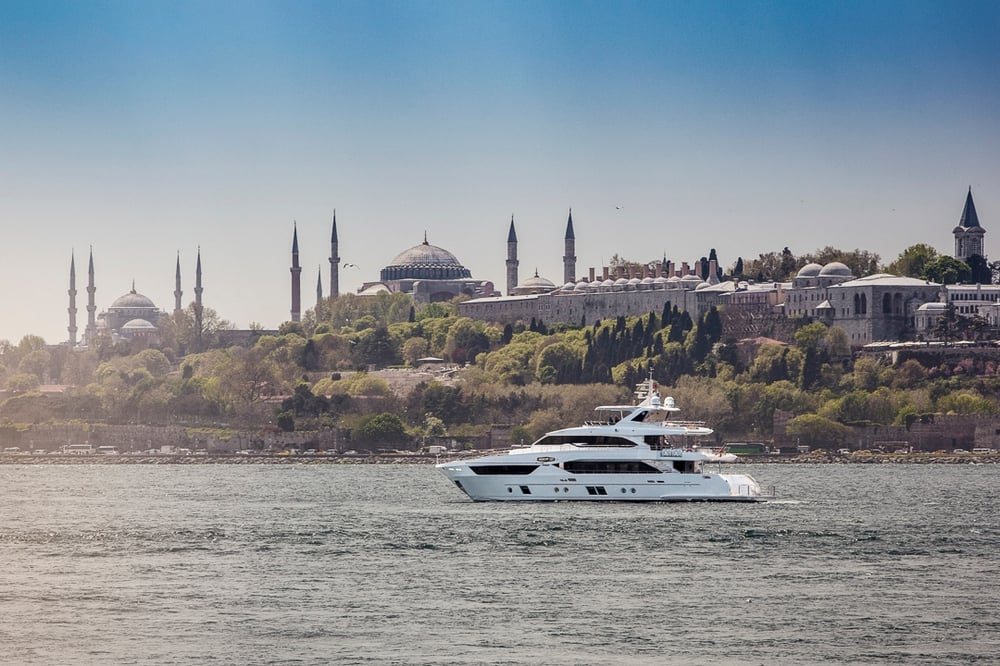 Majesty 110 with a nostalgic view of the coast along the Bosphorus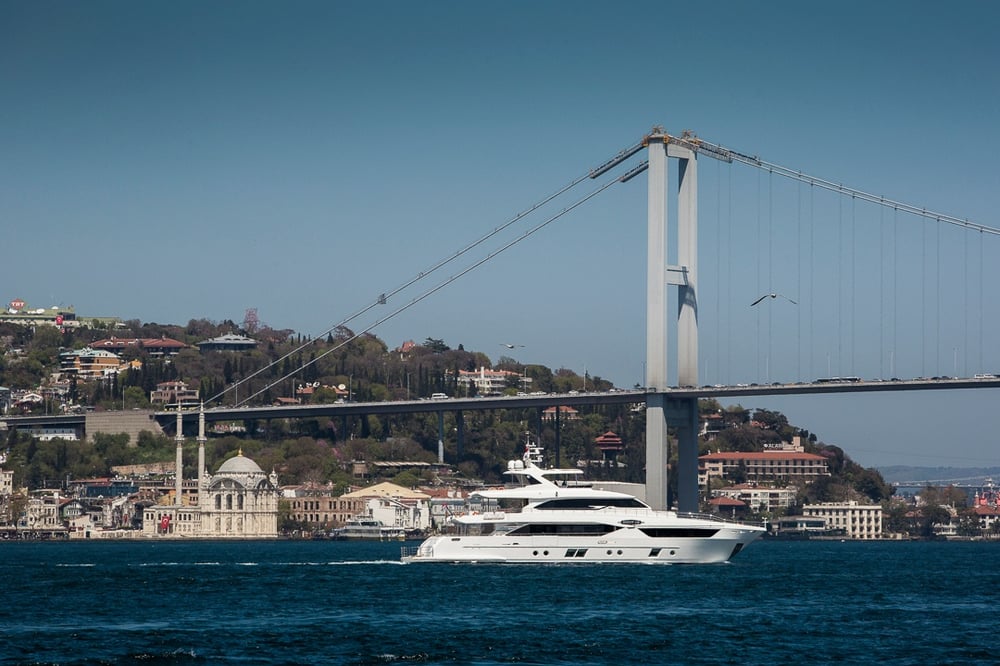 The Majesty 110 as it passes by one of the three suspension toll bridges over the Bosphorus Strait
Unveiled in 2016, the Majesty 110 is the latest addition to the Majesty Yachts series of luxury fly-bridge motor yachts. A unique venture into the world of tri-deck and although only 33 metres in length, the Majesty 110 has been beautifully designed to offer ample interior space and great outdoor entertainment features. Crafted with freedom and lifestyle in mind, it can accommodate 14 guests and five on-board crew overnight in its spacious interior cabins.
WATCH the Majesty 110 cruising along the Bosphorus in this amazing video shared by B&C Marine, Gulf Craft's official dealer in Turkey: