From its initial introduction in 1999, the Waveshuttle 56 has evolved from a straight-forward water-taxi design into a multi-functional vessel that anno 2014 offers configurations as a sophisticated "floating limousine" or as a ferry for nearly 50 passengers, truly a product showing off
Gulf Craft
's product diversity and modular engineering approach.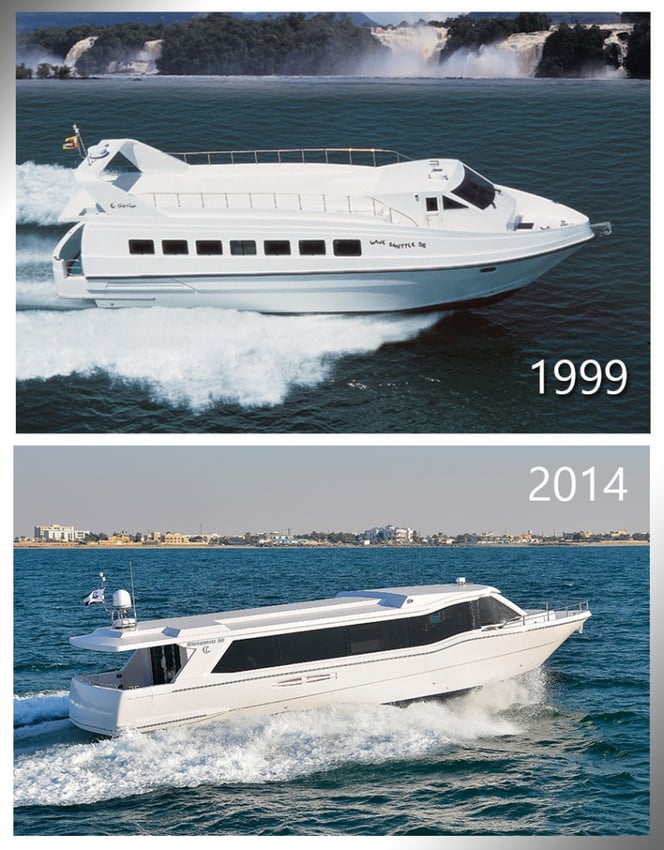 The Waveshuttle 56 was relaunched at the 2014 Dubai International Boat Show with a revamped exterior and interior design. After a successful run for more than 15 years, Gulf Craft has restyled and re-engineered the Waveshuttle 56 with a sleek exterior with panoramic windows to enjoy the view outside and interior that is at par with modern luxury yachts.
The client can choose a diversity of configurations, from a VIP lounge layout to a plain ferry version. Both designs are equipped with large storage areas for luggage. The VIP version has two spacious saloons, a galley, a forward cabin with twin beds and a toilet in the lower deck as well as a day-head on the main deck.
---
Waveshuttle 56 -VIP Version
[gallery link="file" ids="4703,4704,4701,4702,4698,4699,4700"]
Waveshuttle 56- Ferry Version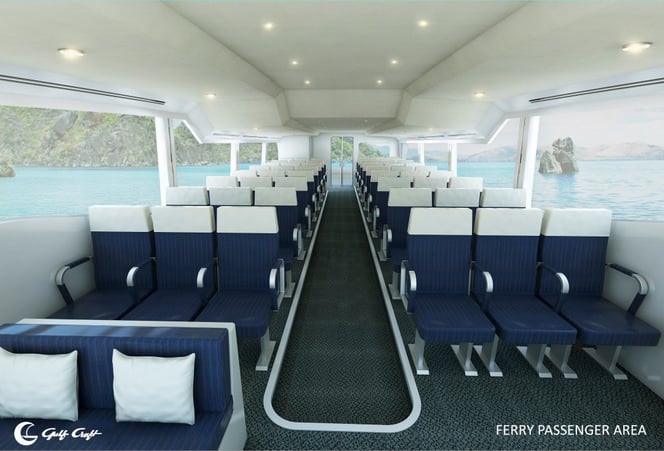 Watch it in action: