Dusseldorf, Germany– Gulf Craft with its dealer Drettmann International arrive at boot Düsseldorf 2019 for another year of success. Gulf Craft has already started the year by winning the coveted 'Best Asia-Built Motor Yacht' award for its Majesty 62. The elegant "owner-manageable" Majesty 62 family yacht won the top honour at the prestigious Christofle Yacht Style Awards held in Phuket, Thailand.
Gulf Craft's participation along with Drettmann International will be driven by the market demand for quality and value products. Drettmann International has already sold numerous models from the Majesty Yachts brand including the Majesty 110 and Majesty 100 in Europe and Russia.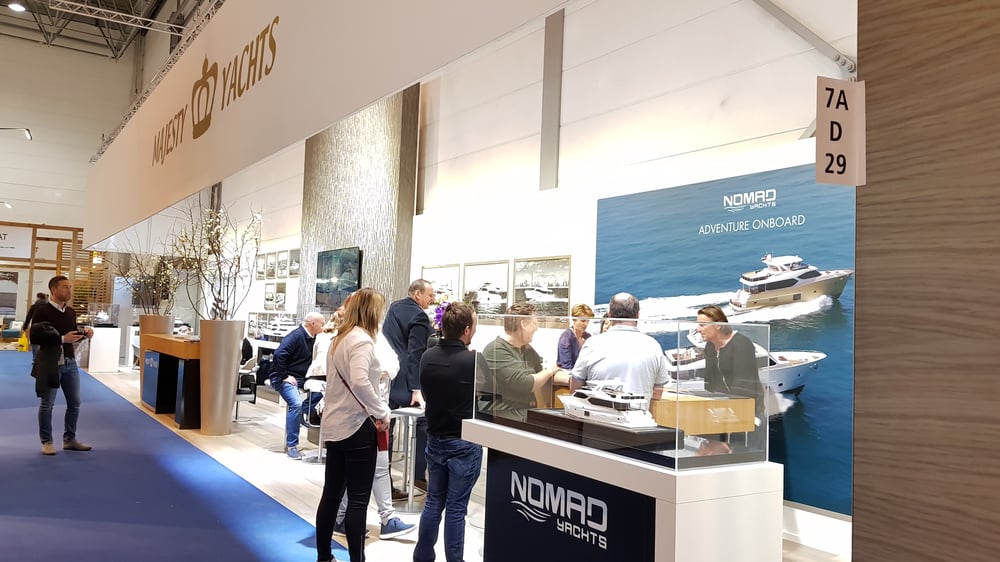 Considered a benchmark for the international boat and water sports industry, boot Düsseldorf 2019 will attract 1,932 exhibitors from over 65 countries. The 9-day event will be held from 19th to 27th January 2019 and will attract over a quarter of a million visitors, as well as thousands of media representatives from around the world.
Gregory Yeakle, CEO of Gulf Craft and Albert Drettmann, CEO of Drettmann International says, "It's a landmark year for us to be part of the 50th edition in one of Europe's iconic boat shows. It is a major show along with the Cannes Yachting Festival and the Monaco Yacht Show, which empowers us to explore the market potential, expanding our presence in Europe." "The Drettmann family attended already 49 times at the Boot Düsseldorf", Albert Drettmann added – only in the year 1 we were not participating, but up to year 2 always."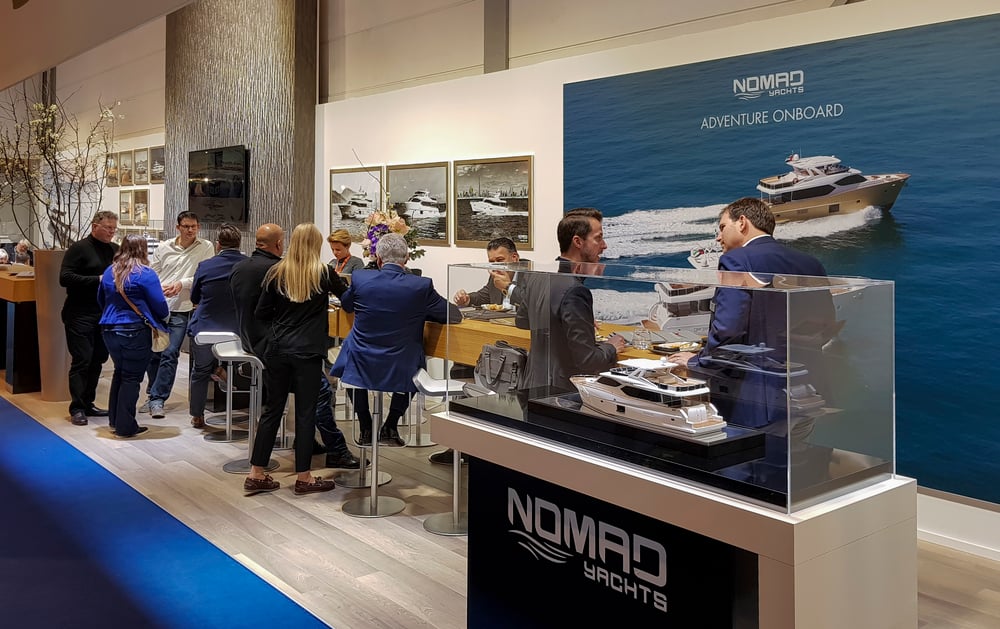 Germany presents new opportunities for the recreational boating industry with estimated new boat sales forecasted at 200 million euro. Gulf Craft is poised well to further enhance its presence in Germany and in Europe. The main thrust being individual brands like the award-winning Majesty Yachts, the adventure Nomad Yachts and Oryx Sports Cruisers.
Launched in 2004, Gulf Craft's flagship brand, Majesty Yachts is the region's first full line-up of luxury fly-bridge yachts, designed to compete with the best international yacht manufacturers. Today, it has established itself as a brand recognised internationally for its reliability, innovative design and timeless exterior styling.
Each yacht in the Majesty Yachts range can be personalized to better meet the requirements of the owner – from exterior finishing, to interiors, design and spatial layout. Majesty Yachts starts with the Yacht collection at 48 feet (15 m) and extends to the Superyacht collection featuring luxury superyachts up to 155 feet (47 m).
Currently, Gulf Craft is working to expand the Majesty Yachts portfolio to feature mega yachts - with the addition of Majesty 175 and Majesty 200.
The adventurous Nomad Yachts collection features a product line of exceptional craftsmanship and engineering. The range starts with the sophisticated Nomad 55 (17 m) and extends to the refined long-distance 95 ft (30 m) yacht. Featuring premium comfort, safety, and oceangoing capability, the Nomad Yachts feature a functional design that meets CAT A specifications.

The 50th boot Düsseldorf 2019 is from 19 to 27 January, 2019 at Düsseldorf Exhibition Centre, Germany. Gulf Craft and Drettmann International will be located at stand D29 in Hall 7a and the event will run from 10:00 a.m. to 6:00 p.m. daily.