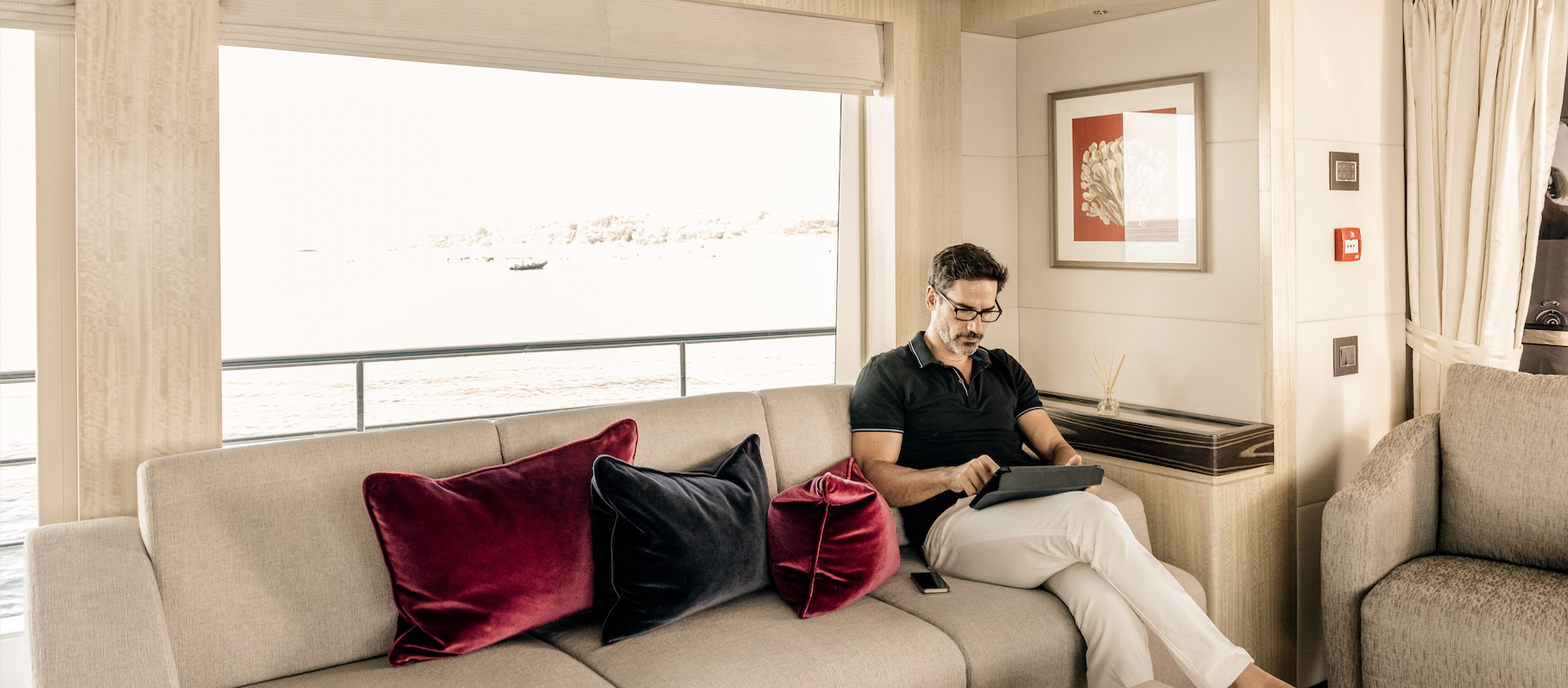 Gulf Craft Virtual Showroom
Gulf Craft's new Virtual Showroom allows you to explore the latest Gulf Craft & our flags
hip brands' vessels all from the comfort of home.
Amid the current global climate and the travel restrictions, we will be bringing our line-up to the yacht enthusiasts virtually. The fleet will consist of the latest superyachts, yachts, and boats to explore.
The virtual platform features independent virtual walkarounds to explore your favourite Gulf Craft yachts & boats as well as assisted tours, 1-on-1 meetings, and networking activities via registrations on your preferred date & time. Everything in one single platform for a swift host/user experience.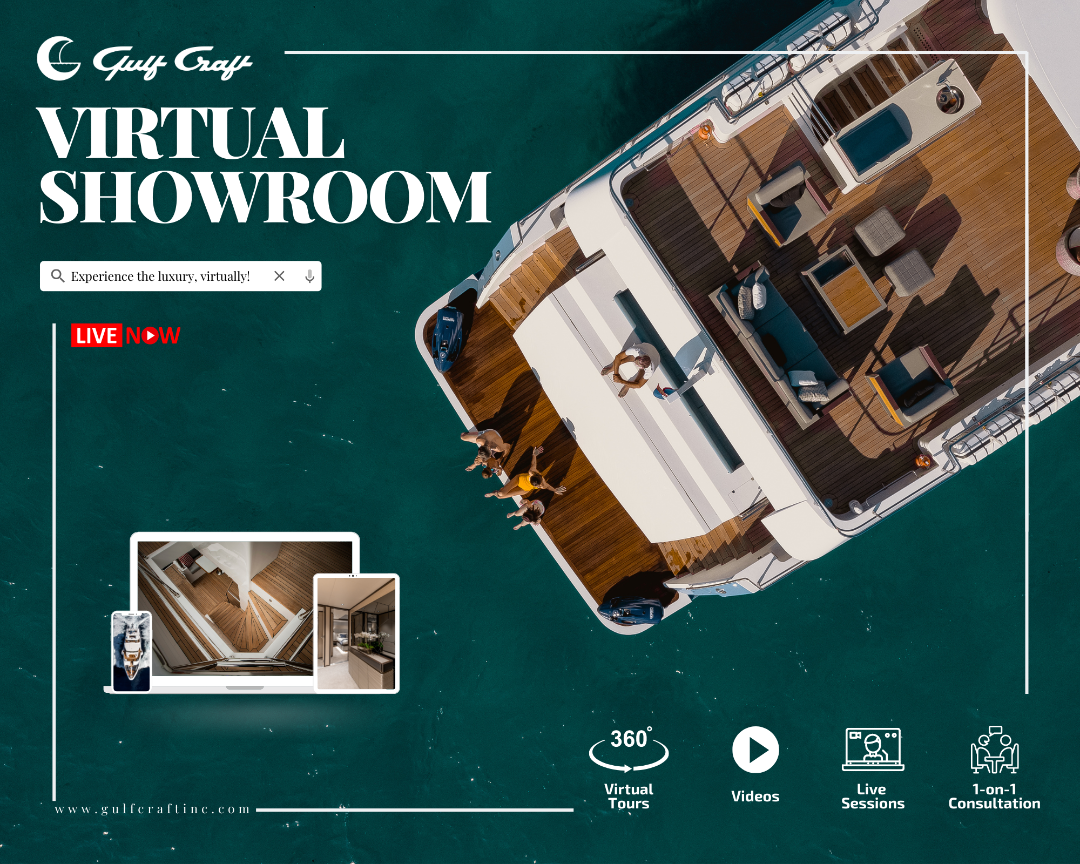 WHAT CAN YOU EXPLORE?
A wide range of products including the award-winning superyachts, Majesty 140, Majesty 120 Majesty 100, the long-range luxury yachts from Nomad Yachts SUV Collection (Nomad 95SUV, 75SUV & 65 SUV), the Nomad 65 Flybridge along with newly launched luxury catamaran, the SilverCat 40 LUX and the stylish Oryx 379 Sport Cruiser are on the display currently.
Majesty Yachts
Nomad Yachts
Oryx
Silvercraft
Book your private viewing session today!
Book an appointment with our experts to know more about our yachts or register for a private viewing session.