Gulf Craft's latest tri-deck superyacht, Majesty 110 is featured in the the December 2016-January 2017 issue of Altitudes Magazine (Arabia Edition), one of the Middle East's leading magazines in business aviation.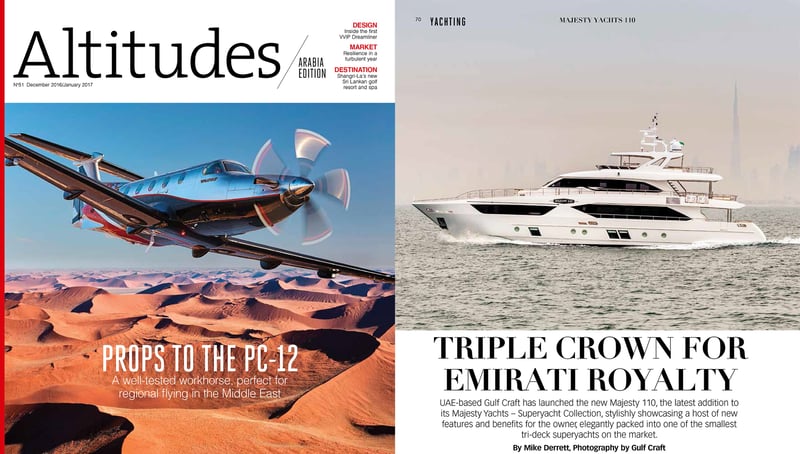 Here's an excerpt from the article entitlled 'Triple Crown for Emirati Royalty':
UAE-based Gulf Craft has launched the new Majesty 110, the latest addition to its Majesty Yachts- Superyachts Collection, stylishly showcasing a host of new features and benefits for the owner, elegantly packed into one of the smallest tr-deck superyachts on the market.
Click here to read the full article.
---
LIKE us on Facebook | FOLLOW us on Twitter | FOLLOW us on Instagram