Robb Report (Australia), one of the leading luxury-lifestyle magazine features the Majesty 122 M/Y Ghost II in its Summer 2017 edition in the article 'Free Spirit'.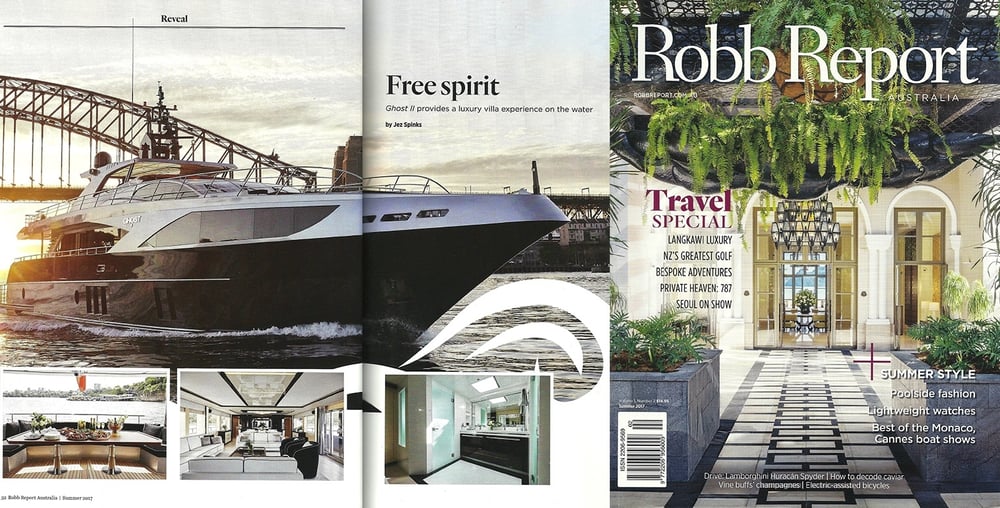 Here's an excerpt from this article:
"Ghost II is unrelated to Rolls-Royce, though this brand-new superyacht- delivered to Sydney in late October- features a silver superstructure and an opulent interior.
The 37.3 metre vessel is a bespoke interpretation of the Majesty 122 superyacht built by Gulf Craft in the Emirates. Panoramic windows along the main level provide expansive views of the seascape for a yacht its creators say is designed to mimic a luxury villa on water."
READ the full article. CLICK here.