What a lovely evening! Gathering guests in Australia onboard the Majesty 100 M/Y Oneworld is just an amazing time. As the show progresses, more and more visitors queue at Gulf Craft stand at berth number 128 at the Sydney International Boat Show to visit this magnificent superyacht.
The Majesty 100 has been receiving a lot of attention since her arrival in Australia. She continues to dominate the charter market along with her Majesty 122 M/Y GHOST II which was delivered last year. The show has been a success for Gulf Craft and its Australian Representative Australian Superyachts. The experience onboard the Majesty 100 has elevated the brand's value and has created a new level of luxury lifestyle living.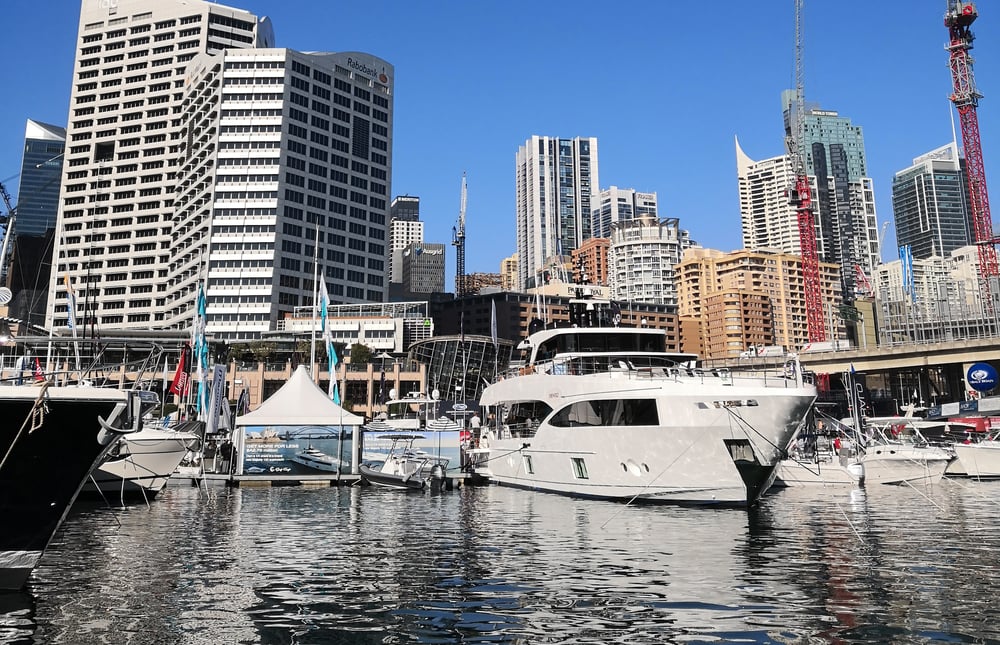 During the course of the show, the Majesty 100 has welcomed onboard multiple exclusive events and guests from Australia. Tomorrow, August 6 is the last day of the Sydney International Boat Show and your last chance to be onboard the Majesty 100 in Australia before she gets ready for her charter season.
Here's a look at the happenings at the Gulf Craft stand during the second and third day of the Sydney International Boat Show: