Having just completed the Sydney International Boat Show, Capt. Richard Morris, General Manager of Australian Superyachts, said that it's one of the highly successful Sydney International Boat Show that we have ever had. This show marks Gulf Craft's second exhibition in Australia this year.
Australian Superyachts is the official representative of the Gulf Craft brands in Australia. Together, we have recorded a huge number of people visiting both the superb Majesty 100 and the information stand to know more about the brands and the fleet Gulf Craft builds. We also had the scale model of the timeless Majesty 140, launched at this year's Dubai International Boat Show, as well as the Majesty 110, Gulf Craft's youngest tri-deck with 6 staterooms.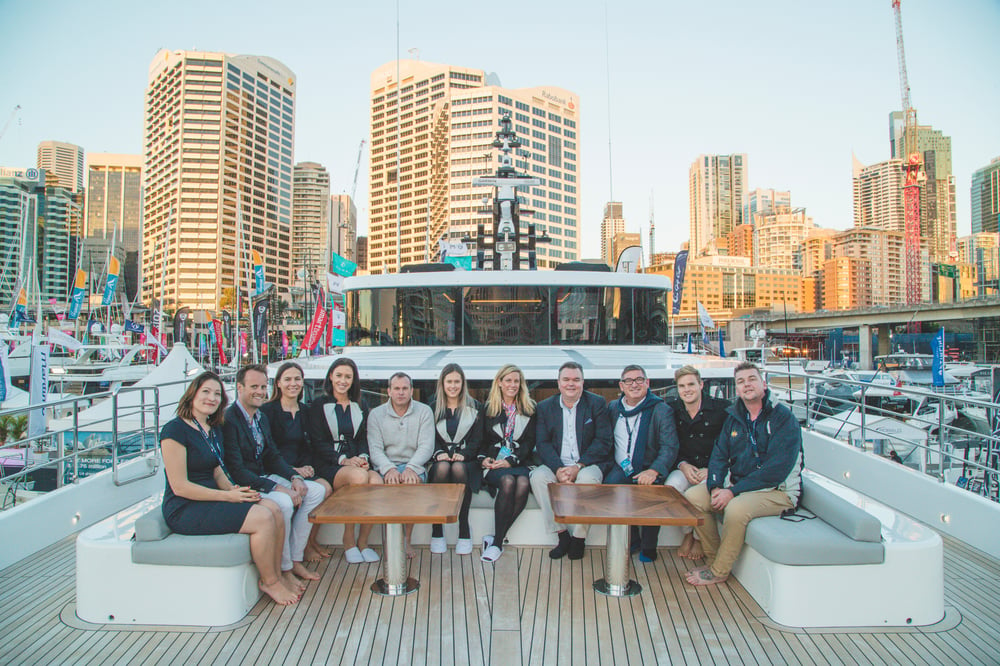 The dynamic Australian Superyachts team at the Sydney International Boat Show taken at the bow of the Majesty 100 M/Y Oneworld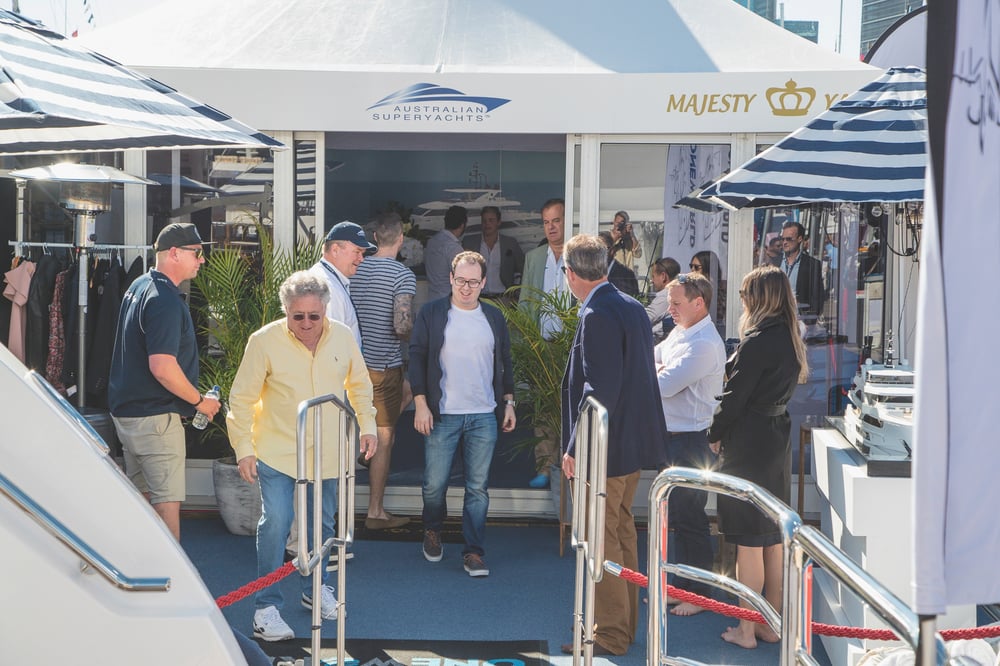 Gulf Craft & Australian Superyachts' stand - one of the busiest at the show
The Majesty 100 M/Y Oneworld was also a crowd favorite as well as the Majesty 140 scale model that was on display at our stand. The interest of the Australian buyers for the Majesty Yachts have grown over the years with three of its biggest yachts being chartered in Australia and Southeast Asia- Majesty 130 (De Lisle III), Majesty 122 (Ghost 2) and Majesty 100 (Oneworld).
Here are more photos taken during the last two days of the show: