Gulf Craft's partner in Africa, Smartown, has shared an extraordinary story behind the arrival of the Touring 36 that was recently delivered to Bukavu, a city situated in the east of the Democratic Republic of Congo (DRC). The city lies in a remote area in DRC, at the extreme south-western edge of Lake Kivu, west of Cyangugu in Rwanda, and separated by an outlet of the Ruzizi River.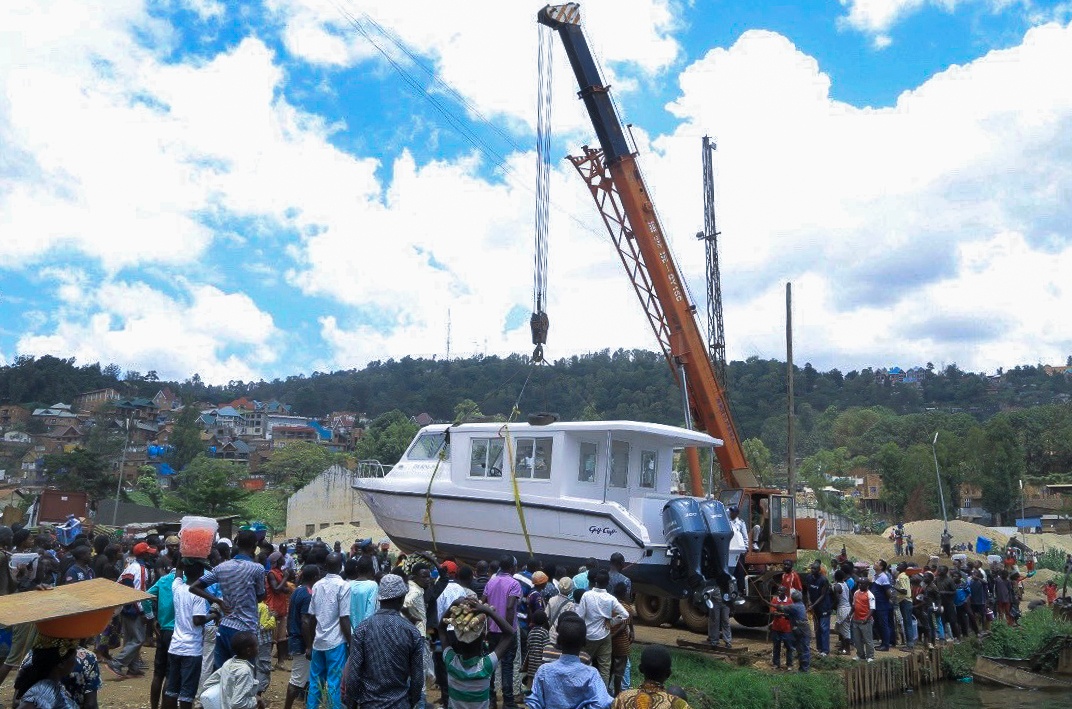 The semi-enclosed Touring 36 was dispatched on a humanitarian mission in Bukavu, Democratic Republic of Congo, while on the process of being lowered into the waters for the first time to the delight and rejoice of the Bukavu community. This Touring 36 is owned by the Idjwi Initiative, a non-governmental organization. The boat will be used to transport pregnant women in rural areas to nearby hospitals for regular screening and delivery. This will significantly help reduce mortality rates of newborns and labor complications in the country.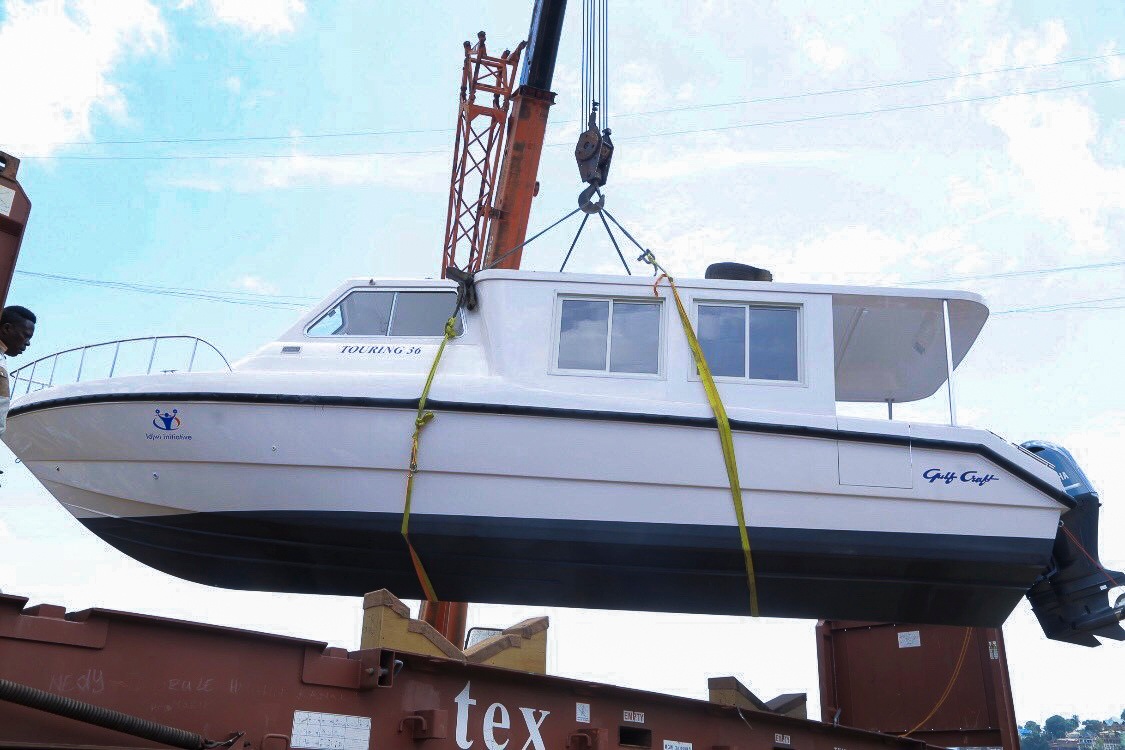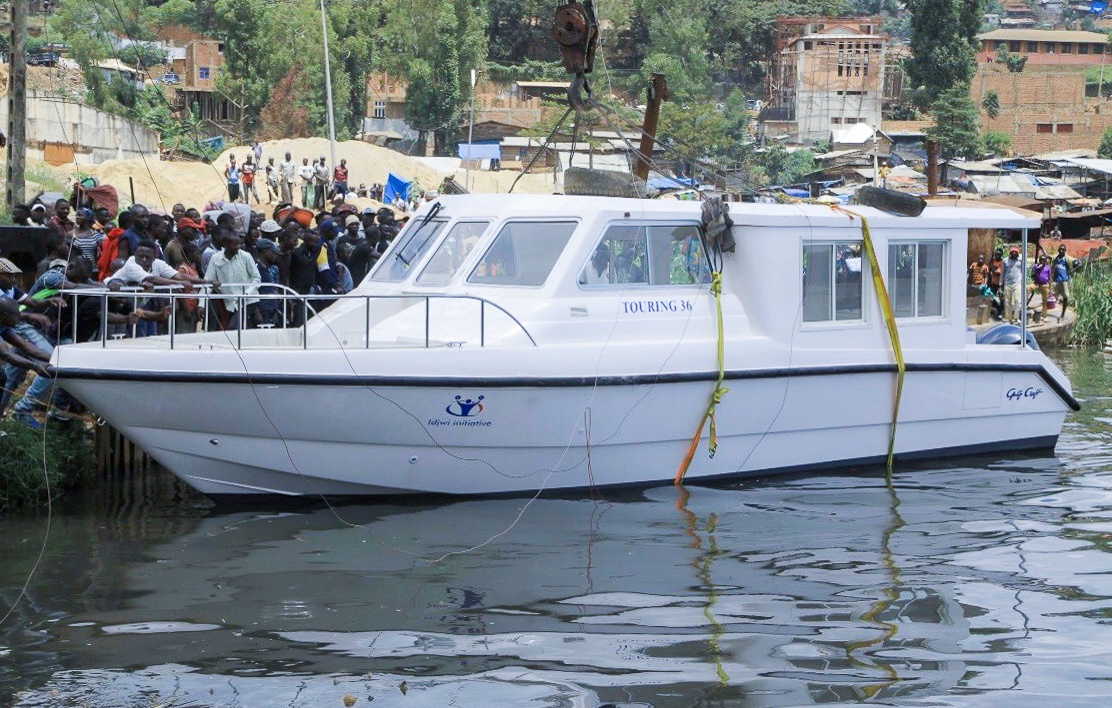 The Touring 36 is one of the models under Gulf Craft's Utility Series brand. This 36 footer has a seating capacity of 28 people in the standard transport configuration. It can be modified to meet the client's requirements. It can be fully customized for multi-purpose use upon any request. The fleet can be built to meet major international marine and quality standards that are imposed by governments around the world.
Get in contact with us today to know more about the Utility Series and its expansive fleet.