In commemoration of the Year of Zayed, Gulf Craft has partnered with Quest Media and sponsored the UAE Concours D'Elegance which was held last December 14-15 at the Bvlgari Hotel & Resorts in Dubai.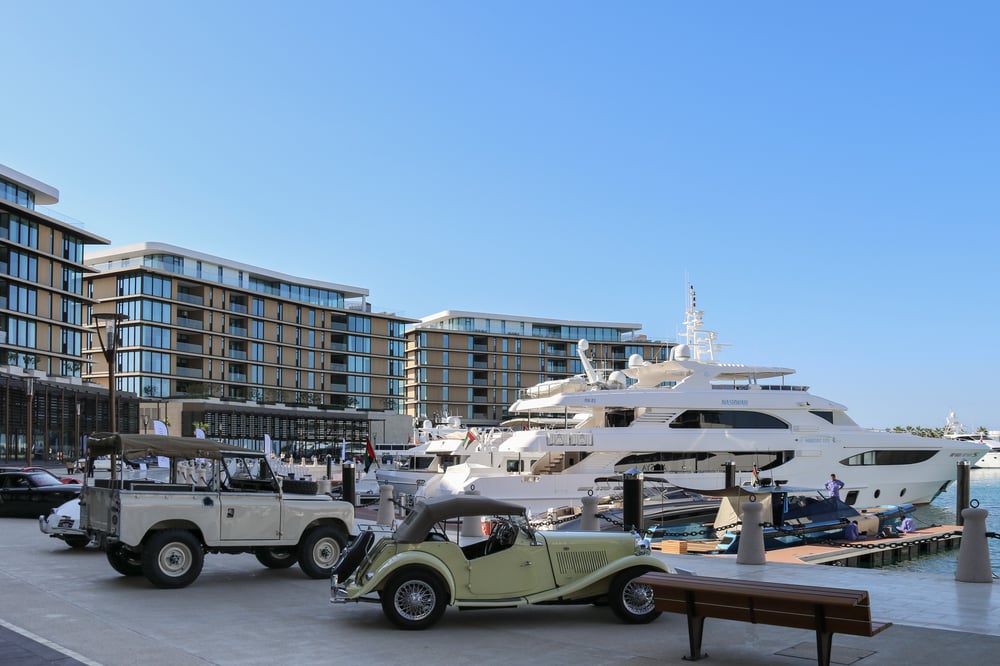 UAE Concours D'Elegance has put on display 42 of the finest classic, modern bespoke and elegant sport cars that were lined-up at the Bvlgari Hotel Yacht Club walkway. A series of other events such as private cigars tasting and gala dinner also took place during this event.
Gulf Craft has invited its yacht owners to showcase their yachts and superyachts at the Bvlgari marina for the event. On display during the event were the Majesty 135 M/Y Nashwan, Majesty 62 M/Y Aber, and Nomad 75 M/Y Al Malas 1 as well as scale models of the Majesty 140, Majesty 110, Majesty 100, Nomad 55 and the new Oryx boat model.