Monaco – 27 September 2017: Gulf Craft quickly follows its success at the Cannes Yachting Festival earlier this month with an all-star line-up of its flagship-brand, Majesty Yachts, on display at the Monaco Yacht Show which runs from 27-30 September.
In Cannes, the renowned Emirati shipyard unveiled its latest superyacht launch, the Majesty 100, in Europe for the first time, alongside its popular Majesty 110 tri-deck motoryacht.
"The annual Cannes event is a great platform for us to display our latest releases to an extremely diverse audience" said Mohammed Hussein Alshaali, Chairman of Gulf Craft.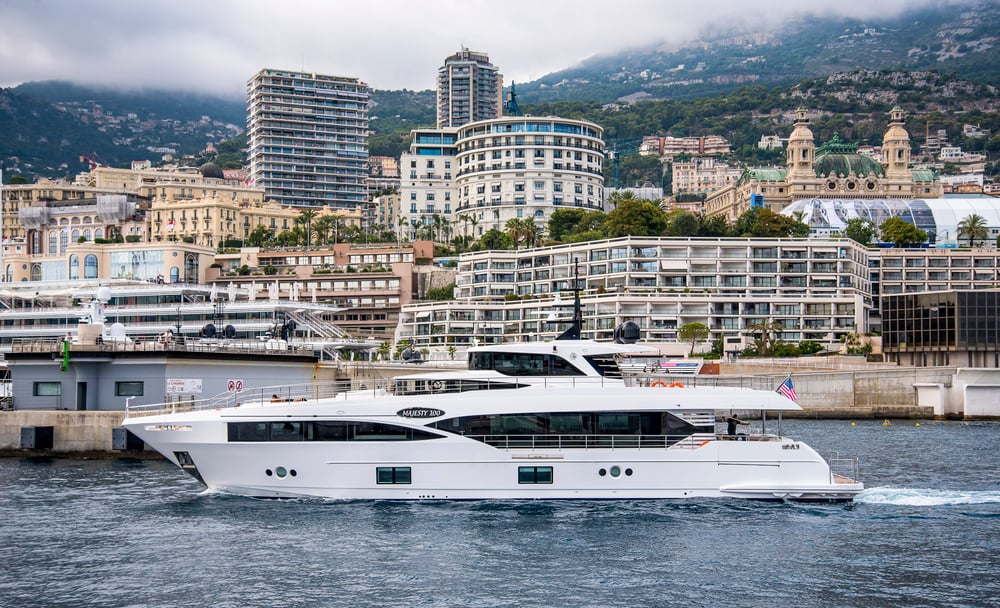 "This year we welcomed VIPs and delegates from all around the world, many of whom praised the innovation and engineering behind our products. It really is 'The Ultimate Rendez-Vous' when it comes to yachting."
He added: "Gulf Craft's international exposure is increasing steadily, and we are proud to raise the Emirati flag at Europe's most prominent yachting events, showcasing our UAE-made yachts before an international audience, while we offer a focus on family-oriented yachting and intrinsic value, with an unrelenting attention to detail."
For the second stop of its European debut, the Majesty 100 will be on display at Monaco Yacht Show opening 27 September. Also joining the Majesty 100 are the Majesty 110, the youngest tri-deck in the Majesty Yachts - superyachts portfolio, and the Majesty 155, currently Gulf Craft's largest superyacht.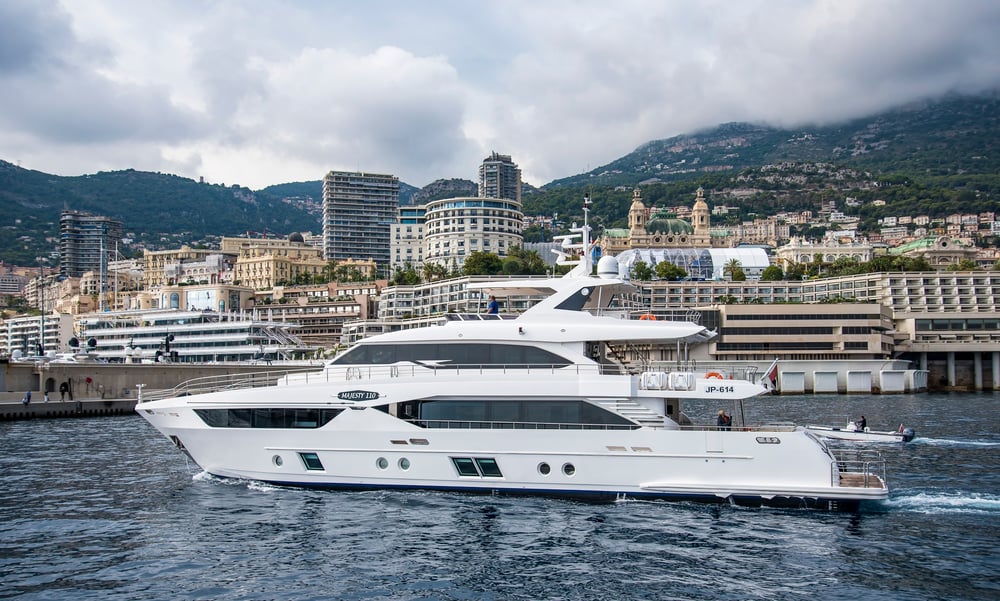 "We are looking forward to our participation at the upcoming Monaco Yacht Show, having had such a great response to the European launch of Majesty 100 in Cannes," said Gulf Craft CEO Erwin Bamps.
"Our continuously growing presence at these long-standing shows solidifies our reputation in the European market as a yacht and superyacht builder of note. Soon, we will also be known for our megayachts."
At last year's Monaco Yacht Show, Gulf Craft announced plans to manufacture megayachts (yachts longer than 50 meters in length) unveiling the designs for the 53-meter Majesty 175 and a 61-meter Majesty 200. Today, Gulf Craft announced that construction of the Majesty 175 has started, with a completion date set for the second quarter of 2019.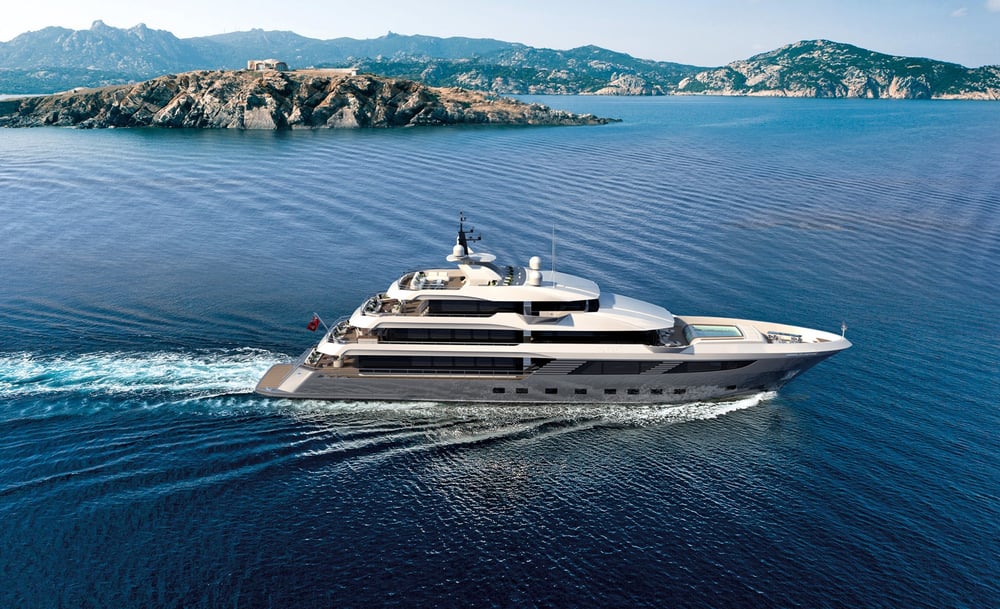 Bamps added: "Gulf Craft's flagship brand-Majesty Yachts offer owners a remarkable degree of customization. In fact, the shipyard has teamed up with interior designer, Cristiano Gatto, to design the lavish interior of the Majesty 175, which includes substantial lounging and entertainment areas, beach club, and splendid interiors."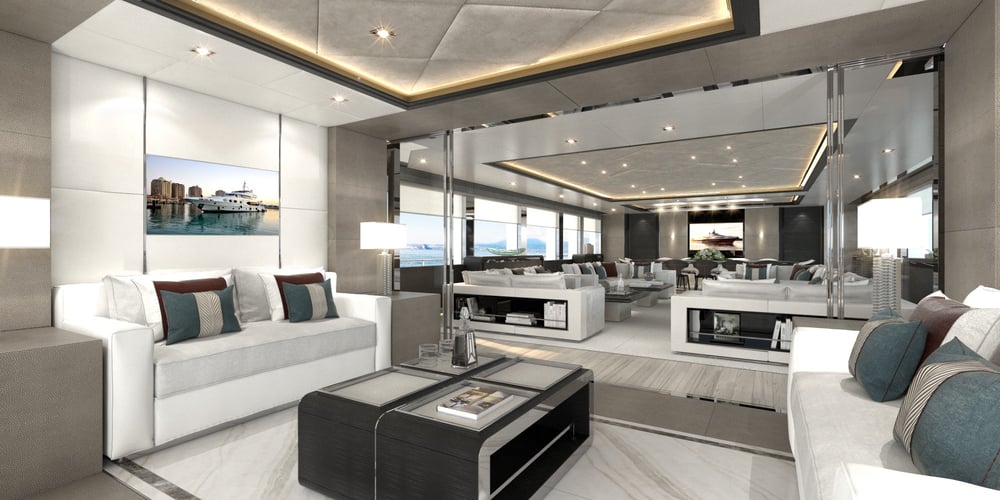 Gatto, of Cristiano Gatto Design, said: "Yacht design is at the forefront of what I do, but, by virtue of my experience as a sculptor, I approach each and every project as a sculpture, with the overall design in mind but refining it to the smallest detail."
Monaco Yacht Show will run from September 27-30, 2017, and Gulf Craft's Majesty 100, 110, and 155 yachts will be on display at berths T20, T28 and T29 in the T-central area.