On April 14 distinguished yacht & boat builder based in the Emirates, Gulf Craft, celebrated its 34th year with its Annual Sports Day together with its 1,500 employees. The company stands proud and recognizes the capabilities and diversity of its workforce as one of the main factors of its success as a leading manufacturer of luxury yachts & boats.
The Gulf Craft employees indulged in sports activities such as cricket, football, volleyball, badminton, billiards and table tennis. Volleyball was the final event held on the Sports Day itself while the rest of the sports events were done prior to the Annual Sports Day.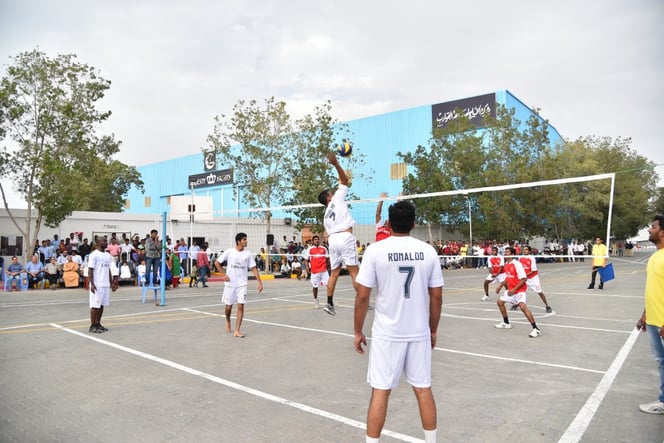 Volleyball finals held during Gulf Craft's Annual Sports Day
On the night of its annual gathering, Gulf Craft conducted a cross-culture dance competition of its employees with each group consisting of different nationalities. Diversity has always been an advantage for Gulf Craft boasting of 22 different nationalities from Bangladesh, Belgium, Cyprus, Egypt, GCC, India, Jordan, Philippines, Pakistan just to name a few.
In addition, the children of the Gulf Craft employees also joined in the celebration showing off their singing and dancing skills. Employees also enjoyed the Tanoura dancer's performance which was the main entertainment during the night of the event.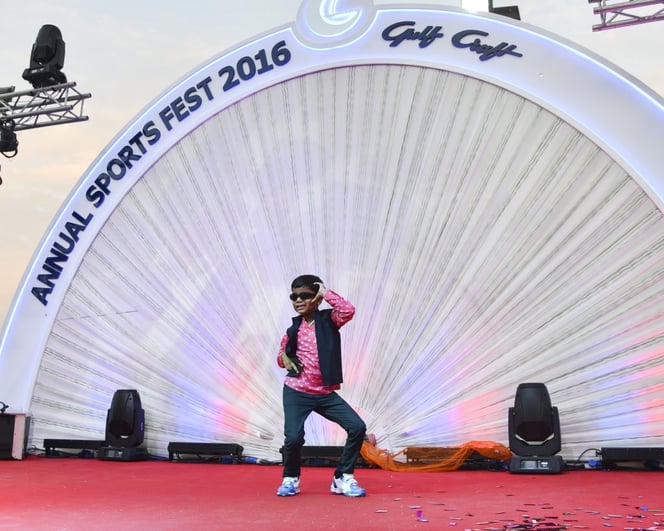 Gulf Craft Kids Talent Show
Mohammed Alshaali, Chairman and Erwin Bamps, CEO of Gulf Craft, shared their insights after the sumptuous dinner. Mohammed Alshaali has expressed his deep appreciation of its employees and encouraged them to continue to strive for the best in the years to come.
The event was concluded with the awarding of the Chairman's top 5 employees of the year, sports events winners, talent show winners and the much awaited finale, a grand raflle of prizes for its employees.
Here are some more photos taken during the Annual Sports Day of Gulf Craft: