In addition to the ever-growing Gulf Craft fleet that are already located in Singapore, Gulf Craft has delivered 2 more vessels- Nomad 65 and Silvercraft 36 HT through our Singapore representative, ProMarine Yacht Sales.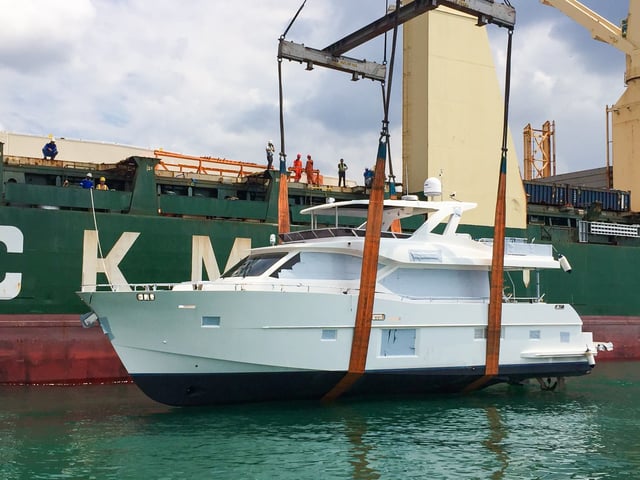 Another Nomad 65 successfully delivered to Singapore
Gulf Craft has seen a rise in Singaporean clients having a growing appetite for long-range, comfortable cruising is Gulf Craft's oceangoing and long range Nomad Yachts series, allowing those who revel in the idea of extended sea travel to explore the region's countless islands, or take their journey a step further and cruise to the corners of the globe. Southeast Asia is one of the most important markets for Gulf Craft for long-range yachts as well as fishing & family boats.
Check out these photos taken during the unloading of the Nomad 65 & Silvercraft 36 HT: