Dubai, UAE – 2nd March 2017: Emirates-based Gulf Craft today revealed that it has received yet another build order for the award-winning Majesty 135.
The sale was made on the first day of the 2017 Dubai International Boat Show, where Gulf Craft continues its record showcase in celebration of the shipyard's 35 years of craftsmanship. The superyacht is expected to be delivered in Spring 2018 in the GCC.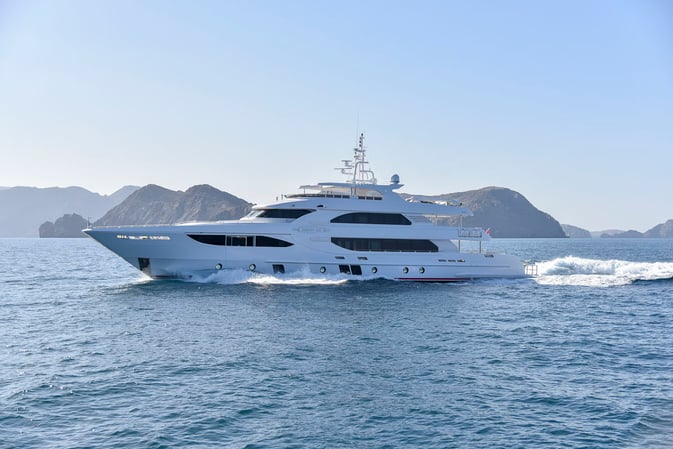 The Majesty 135 superyacht is an oceangoing tri-deck that can accommodate up to 16 guests and a crew of 10 people. The spacious interior of the Majesty 135 is meticulously crafted with an exclusive selection of high-end materials. The vessel typically features balconies, a jacuzzi, and a variety of toys to ensure unforgettable cruising experiences.
The Majesty 135 has shown an early start to success, having won the prestigious Best Asian Built Yacht award at the 2013 Asia Pacific Boating Awards. The Majesty 135 was also named a finalist at the 2016 World Superyacht Awards, and has made a commanding presence at some of the world's most prestigious boat shows, including the Dubai International Boat Show and the Monaco Yacht Show.
Guests can visit Gulf Craft at stand MD-30 at the Dubai International Boat Show, which takes place until 4 March at the Dubai International Marine Club, Mina Seyahi.