Gulf Craft's expansion continues with the completion of a new launching bay at its service center facility in Ajman earlier this week.
The new addition now enables the Gulf Craft's Ajman service center to service yachts and leisure craft up to 75 tons and approximately 80ft in length, up from the previous limitation of 15 ton leisure craft only.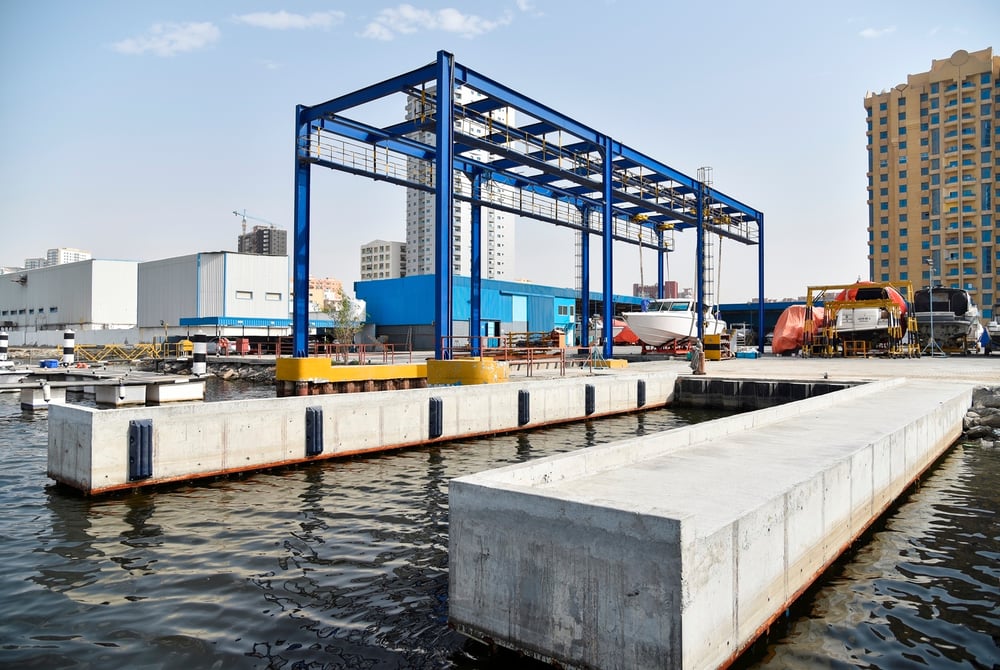 Gulf Craft Service Center's new launching bay
With its in-house multi-skilled service team and state-of-the-art facilities, Gulf Craft's service centers are able to provide after-sales services such as general maintenance services and repairs of exterior, as well as overhaul of mechanical and electrical systems, interior refits, fabrication & restoration of stainless steel accessories. Gulf Craft is able to accommodate a wide range of vessels, and serves both Gulf Craft and non-Gulf Craft boat woners at its service centers. Gulf Craft's service capabilities at its Umm Al Quwain shipyard can accommodate superyachts up to 500 ton.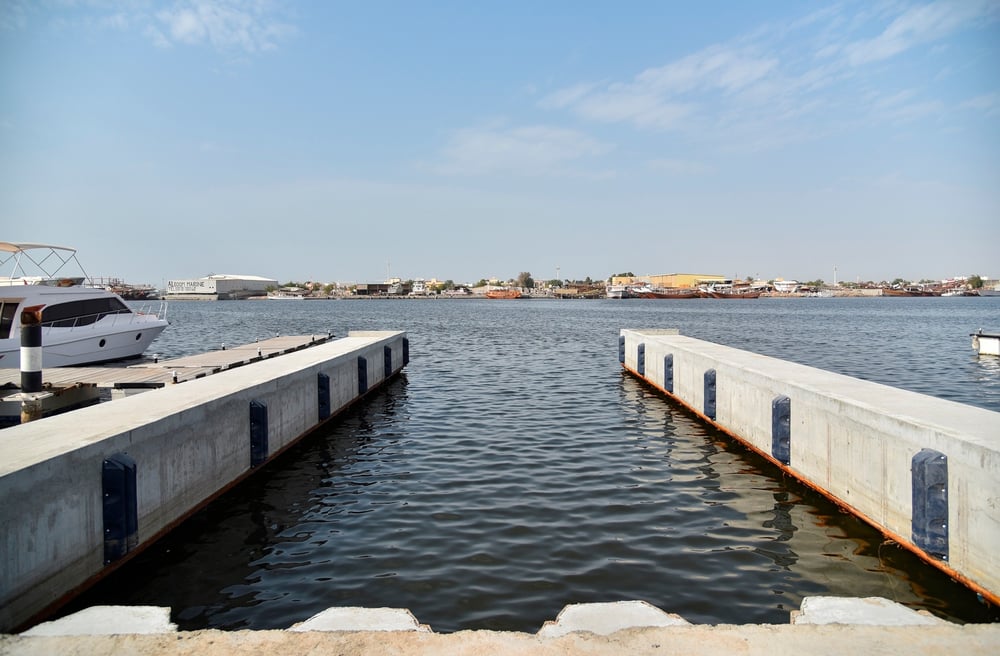 Gulf Craft Service Center's new launching bay