Leading International Shipyard Brings Exciting Range of Yachts, Cruisers and Leisure Craft to Bahrain
MANAMA, Bahrain, 26 March 2015: Gulf Craft is demonstrating its commitment to the Bahrain market by showcasing its latest luxury craft and the largest superyacht being displayed at the Amwaj Marina Boat Show 2015, the Majesty 122.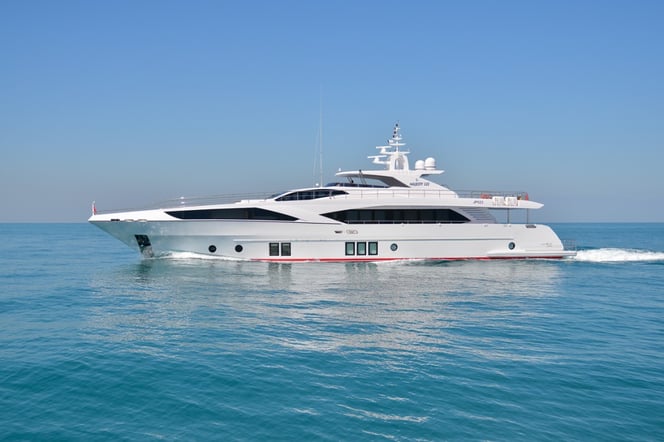 Visitors to the show, which runs from March 26 to March 28, will have an opportunity to experience this new addition to Gulf Craft's Majesty Yachts fleet of luxury fly-bridge motor yachts. Standing as one of the world's top ten superyacht shipyards, Gulf Craft's visit to Bahrain is part of its regional launch of the Majesty 122 after a successful tour across Kuwait, Dubai, and Qatar.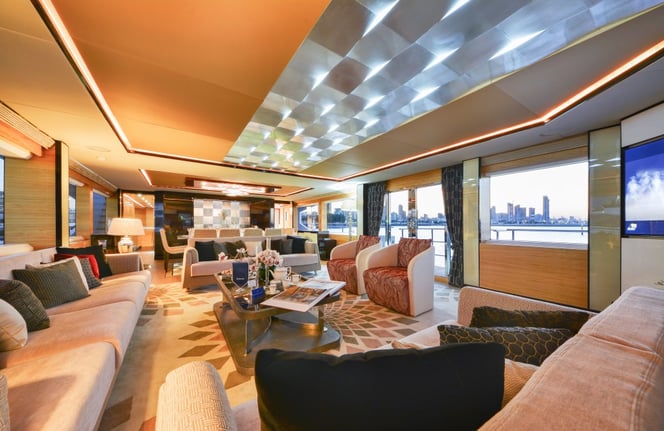 The oceangoing Majesty 122 continues to serve the region's ever-growing appetite for truly royal cruising, offering luxurious accommodation for up to 10 guests, with five en-suite staterooms, and a fully equipped galley.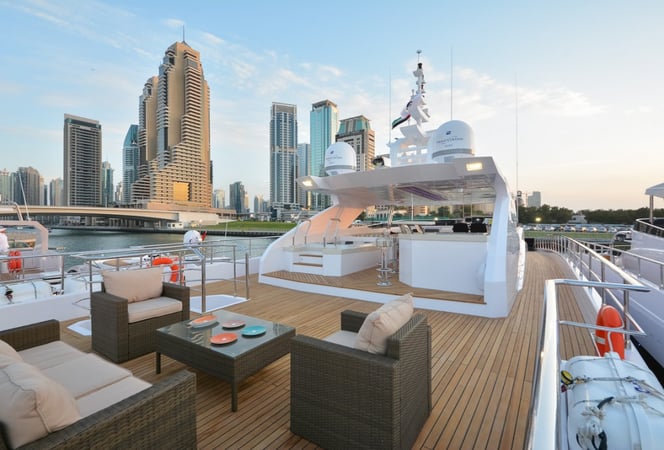 The Majesty 122 incorporates ample indoor and outdoor space throughout, while the commanding and modern exterior design features a naturally flowing fly-bridge that is directly connected to the front bow area. The rear garage of the superyacht can hold a tender and two three-seater watercraft, keeping these toys protected during ocean-going journeys while leaving decks uncluttered.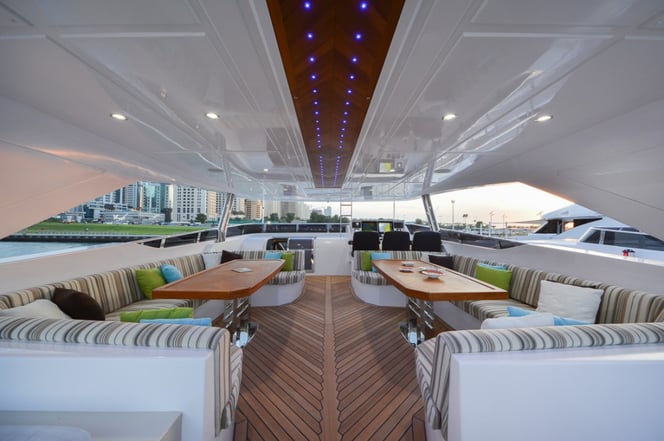 As an island country, Bahrain is closely aligned with the sea-faring lifestyle, with leisure boating, fishing and water sports popular among residents and visitors alike, making it a natural choice for Gulf Craft to showcase its latest innovations.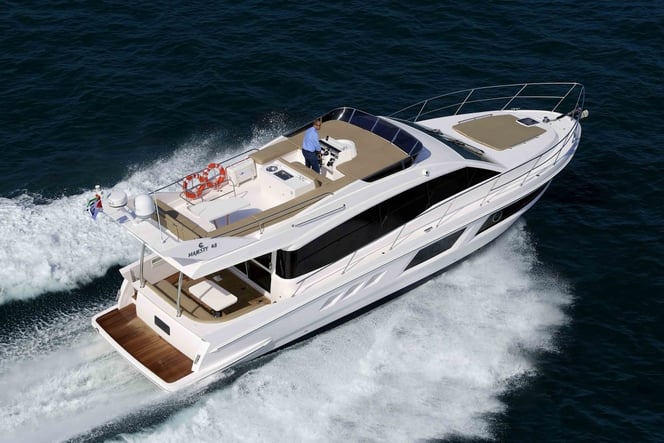 "Bahrain's islands and waterways are ideal for the leisure-boating lifestyle, and like other Gulf countries it has very strong cultural and historical links with the sea," said Mohammed Hussein Al Shaali, Chairman of Gulf Craft.
"We are particularly excited to make the Amwaj Marina Boat Show part of our regional tour of our latest superyacht, the Majesty 122, which has had a very strong reception in other markets."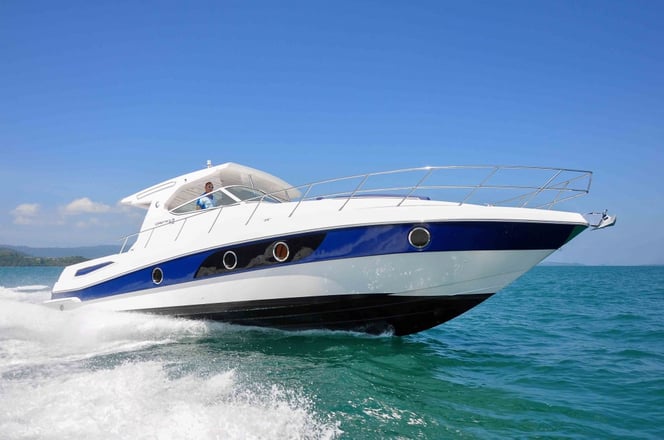 With the support of its dealer in Bahrain, Delma Marine, Gulf Craft is also bringing its exciting line-up of sport cruisers and leisure craft, including the range of Oryx Sport Yachts and Cruisers, powerful and elegant creations engineered to deliver luxury and comfort, and the ever-popular Silvercraft family and fishing boat range. Gulf Craft's wide range of leisure craft offers a variety of options for those looking to create memorable experiences on water with friends and family.