Superyacht Digest features Gulf Craft in the article "Gulf Craft raising the Emirati flag from the new series of sky-lounge yachts to the first 53m built on speculation":
The renowned Emirati shipyard Gulf Craft displayed its latest releases at the Cannes Yachting Festival and at the Monaco Yacht Show last September, the Majesty 100, for the first time in Europe, alongside its popular Majesty 110 tri-deck motoryacht. At its 35th anniversary this year, participation in the esteemed European shows reinforces Gulf Craft's positioning as a builder for a global audience. A worldwide leader in quality, the brand has become synonymous with enduring value and an uncompromising commitment to safety and reliability.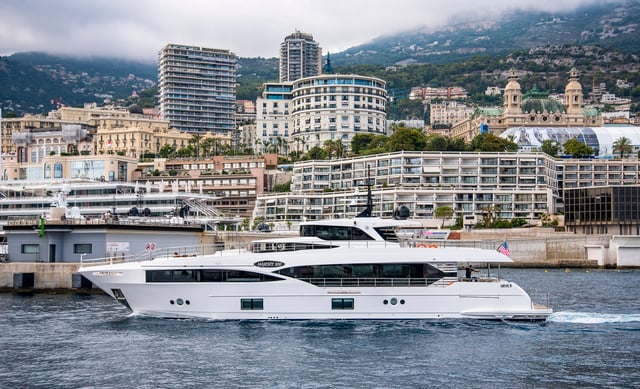 Majesty 100 in Monaco
"We are looking forward to our participation at the upcoming Monaco Yacht Show, having had such a great response to the European launch of Majesty 100 in Cannes," said Gulf Craft CEO Erwin Bamps. "Our continuously growing presence at these long-standing shows solidifies our reputation in the European market as a yacht and superyacht builder of note. Soon, we will also be known for our megayachts."
At last year's Monaco Yacht Show, Gulf Craft announced plans to manufacture megayachts (yachts longer than 50 meters in length) unveiling the designs for the 53-meter Majesty 175 and a 61-meter Majesty 200. Today, Gulf Craft announced that construction of the Majesty 175 has started, with a completion date set for the second quarter of 2019.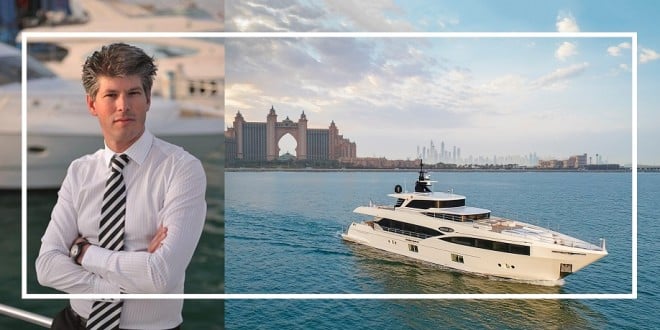 INTERVIEW
Q: You worked a lot in the latest years to position Gulf Craft as a builder for a global audience. With the new Majesty 100 – your first sky-lounge superyacht, a larger 110-feet yacht, up to the Majesty 155 and other two megayacht projects over 50 meters, you have undoubtedly caught the attention of the entire world of yachting. What's your direction now?
EB: Our direction is onwards and upwards! It is twofold – it is driven by our existing customers as well as new market opportunities we want to explore. Today we have a client base of more than 9,000 and we want to grow with them. A lot of our designs come to fruition because of feedback from our clients. The Majesty 100 is a great example of this. When we design something, we look at how it responds to a specific buyer's wants and how it can be adapted to fill gaps in larger markets and suit other market purposes, effectively opening new niches for us. The overall aim of the company is not to become the biggest boat builder, it is to bring people to the water, to let families come together and realize how much enjoyment is out there. The way to do that is to make it accessible, make boating safe, reliable, and durable, reassuring our clients that they are in good hands and bringing products to the market they can easily enjoy. Looking ahead, we'll continue to build larger yachts and revamp and renew our existing range by bringing in novelty. We have voiced our ambition to become a megayacht builder on a global scale and we have just announced the construction of our entry-level megayacht, the Majesty 175. We have work to do!
Q: Majesty 155 is not only the largest superyacht ever constructed in the Middle East, but it is the result of your cooperation with the Italian naval architecture studio of Massimo Gregori Grgič, Yankee Delta Studio. Italian design studio Yankee, which makes this new build almost a new "'globalized' icon, because it combines the Middle East culture with the Italian know-how and research. Now you also have Drettmann as exclusive dealer for the Majesty Yachts and Nomad Yachts ranges in Europe, Russia, and Ukraine. I guess it is correct you are more than ready for clients also outside your borders. Which will be your points of strength on the international scene?
EB: We are very happy with our collaboration with Massimo; he is responsible for the naval architecture on both the Majesty 155 and on the Majesty 175. Throughout our history, we've worked with a variety of international designers, including Yankee Delta Studio. We find that to grow our own skill sets and the know-how of our internal design studio, it is important to seek external input. We are always ready to serve clients outside of our borders and we've been selling internationally for over two decades; however, we're increasingly working on a structured approach in all the overseas markets. We've worked with a variety of dealers in Europe before but that didn't work very well. We believe that having Drettmann handle a larger territory is a better approach. One of our strengths is our aim to get families enjoying the water. We actively look for people who have never been on a boat before, and this entails building something different and fresh. We approach boating with a global understanding but a localized focus. What works in one territory may not be suitable for another, and we appreciate that. Lastly, our company has a rather flat structure, which makes Gulf Craft very accessible as a company – it's easy to meet the top management. The chairman and I were on the frontlines at Monaco Yacht Show in September, and we made sure we were available to speak with anyone who came to chat.
Q: How would you describe today your clients? What do they expect from Gulf Craft and, more specifically, which are their requests and considerations when they buy a yacht.
EB: We have a wide variety of clients just as we have a wide variety of products. One thing I've noticed about all our clients is that they are just as curious about us as we are about them. They share an interest in reliable yachts that deliver as much in terms of functionality as they do in styling. The majority of our clients have a clear expectation of the experience they want, and it is our job to deliver it. We focus on their wellbeing and enjoyment, and they have come to expect that.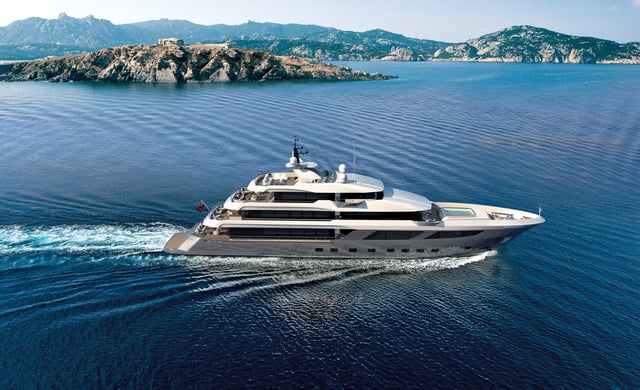 Majesty 175
Q: For the new Majesty 175, whose build has just started on speculation, you chose Italian designer Cristiano Gatto for the interior styling. Can you give us some more details about this cooperation? And tell us if in the future you are going to work more often with external design studios?
EB: Cristiano Gatto thinks outside of the box, just like us. We believe he has the ambition to refresh yachting and yacht design; he understands what Gulf Craft and its art is about. His take on yachting is a bit rebellious and he is flexible with clients, which is also part of our ethos. Cristiano understands our capabilities and our opportunities and that makes for a relationship of like-minded people with a clear understanding of what each party can bring to the table, which is a great benefit for any client. The team around the Majesty 175 is Massimo Gregori Grgič on naval architecture, interior design by Cristiano Gatto, exterior styling by Cristiano Gatto and the Gulf Craft Design Studio, while execution is entirely done by Gulf Craft. When you bring creative, talented people together, you get magic.