Dubai – 8 November 2017: Gulf Craft yachts and boats are designed and constructed with the ability to hold their value longer than comparable models from other manufacturers, the CEO of Gulf Craft says.
Speaking ahead of the eighth edition of the Dubai Pre-Owned Boat Show, Erwin Bamps says the brand's reputation for build quality, reliability, and durability both inside and out are among the factors that have earned its customer loyalty over the years.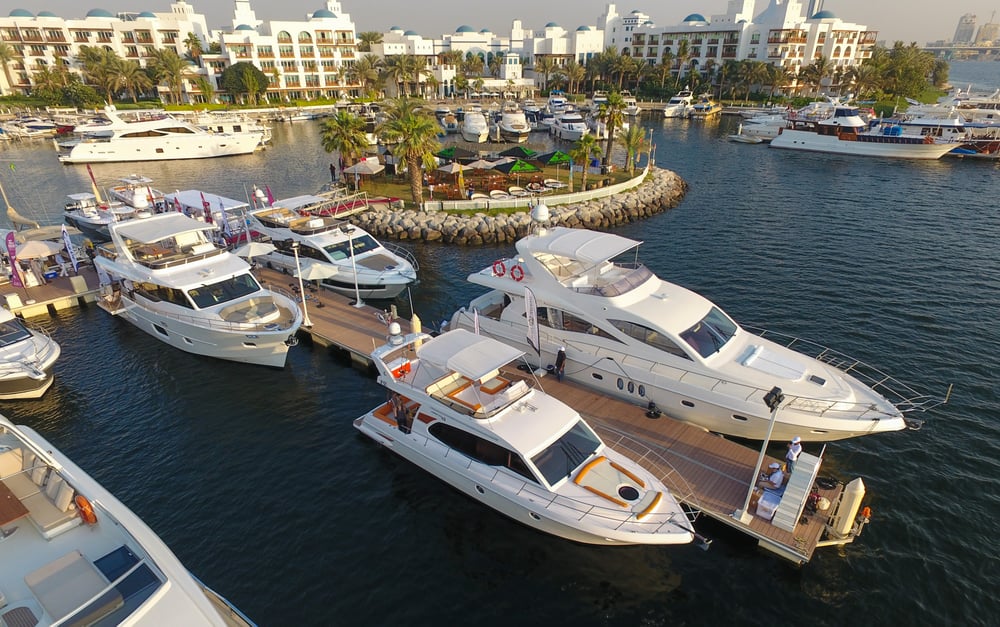 Dubai Pre-Owned Boat Show, which will be held at Dubai Creek Marina from 9 to 11 November, is a relaxed opportunity for networking among the region's yachting and boating community.
"The increase in the development of waterfront properties coupled with the role that Dubai Canal has played in attracting newcomers to the boating lifestyle have cemented Dubai as a mature market, with a thriving trade in pre-owned vessels," says Bamps.
"For those new to yachting, buying pre-owned is a way to dip one's toes into the market, while more experienced enthusiasts may wish to upgrade to a second or even third purchase for use in leisure pursuits such as fishing or diving."
He added: "For this reason, Gulf Craft will exhibit three new models to attract these type of customers– the Majesty 48, Nomad 55, and Silvercraft 48 HT, competitively priced smaller models that we feel offer an alternative to buying a pre-owned. Customers looking for a larger yacht will find majesty 77 and Majesty 88 models to choose from."
Side bar: The 2017 Dubai Pre-Owned Boat Show runs at Dubai Creek Golf & Yacht Club, Dubai Creek Marina, on 9th November from 4pm to 9pm and on 10 and 11 November from 11am to 9pm.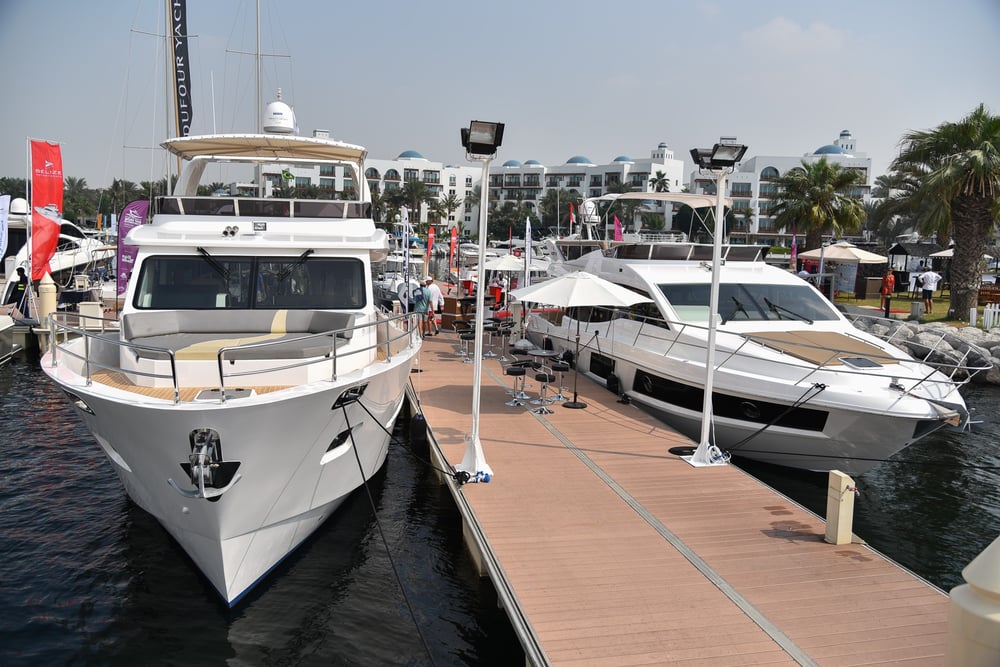 GULF CRAFT YACHTS AND BOATS TO BE DISPLAYED AT DUBAI PRE-OWNED BOAT SHOW
NEW: The Silvercraft 48 HT made its global debut at Dubai International Boat Show 2017. Ideal for fishing and water sport activities, it boasts an impressively sized deck and is distinguished by its generous storage space for stowing rods, tackle, or diving gear.
NEW: Long-distance voyagers can treasure every moment on the water with the luxurious Nomad 55. With a hull design by celebrated naval architect Andrew Wolstenholme, the yacht's efficient 800 hp engines lessen the need for frequent fuel stops allowing for uninterrupted cruising.
NEW: At 15 meters long, the Majesty 48 fly-bridge yacht is ideal for families wishing to comfortably entertain parties of a dozen or more. Offering abundant light, generous space and a panoramic main deck, The Majesty 48 was designed expressly for leisure cruising. The yacht is also the perfect choice for short breaks and for entry-level owners who wish to manage it unaided.
Preowned: The preowned Majesty 88 is an elegant motor yacht which can easily accommodate large parties between its spacious saloon and fly-bridge area, equipped with a barbecue and bar.
Preowned: The Majesty 77 is the perfect choice for family cruising or intimate social gatherings. The opulent interior features leather furniture and dark wood, a bar in the large living space, and a separate dining area. The yacht can accommodate up to eight overnight guests within its four roomy cabins, which include a master, a VIP double and two twin double beds.
Preowned: At the smaller end of the Majesty Yachts range, the stylish design of the highly popular Majesty 66 has a regal ambience. The space onboard the yacht is ideal to host social and corporate functions. It features four state-of-the-art cabins as well as a spacious, lavishly appointed lounge, bar, and palatial split-level dining area.