Dubai, UAE – 16 August 2017: Gulf Craft will put the world's superyacht building fraternity on notice once again at Cannes Yachting Festival and Monaco Yacht Show, this year with the European debut of the latest superyacht addition to its Majesty Yachts brand – the Majesty 100.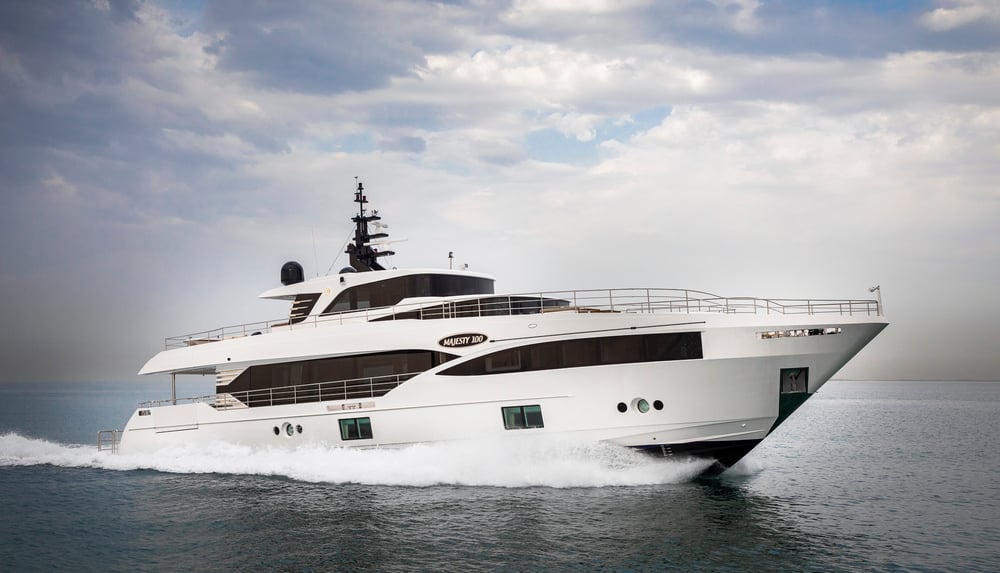 The Gulf Craft Majesty 100 will make its European debut at the prestigious Cannes Yachting Festival on 12 September, says the trendsetting UAE shipbuilder.
In addition to the spectacular Majesty 100, Gulf Craft have also confirmed the display of its Majesty 110, the youngest tri-deck in the Majesty Yachts portfolio.
The selection of both yachts for display at the two shows is reflective of the Emirati-based builder's growing confidence in the global appeal of the Gulf Craft brand's trendsetting design and innovation.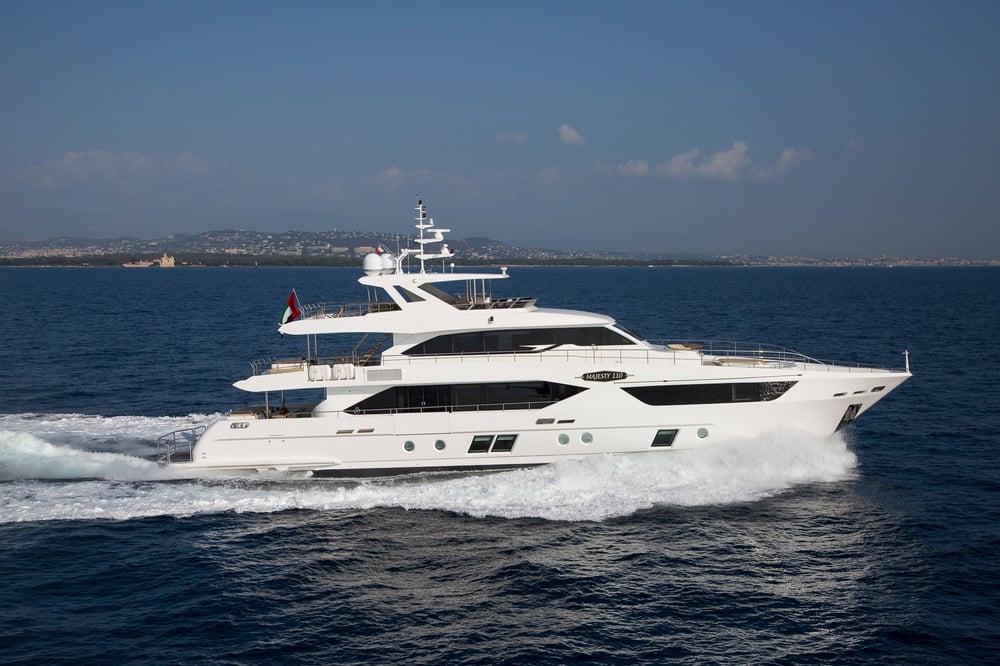 Tri-decked Majesty 110 superyacht will also be on display at the Cannes & Monaco Yacht Shows
The Majesty 100 has completely reimagined what it means to spend time on the water with family and friends. An all-new experience, even for the most experienced luxury cruiser, time spent on the Majesty 100 is time invested in life at its very best. The model's success has been reflected in the impressive sales in the Middle East and Asia and she will soon make her debut in Europe.
Guests can visit Gulf Craft at the superyacht extension at Cannes Yachting Festival, which takes place from 12 to 17 September 2017, and at the T-Central area at Monaco Yacht Show, which takes place from 27 to 30 September 2017.