Dubai, 30 November 2015 – On 25 November 2015, Emirates-based Gulf Craft welcomed a large delegation of members from the International Council of Marine Industry Associations (ICOMIA), one of the world's leading global trade entities representing the recreational marine industry.
Members of the association toured Gulf Craft's award-winning superyacht shipyard in Umm Al Quwain, where they had an opportunity to experience both the art and science of producing semi-custom luxury craft.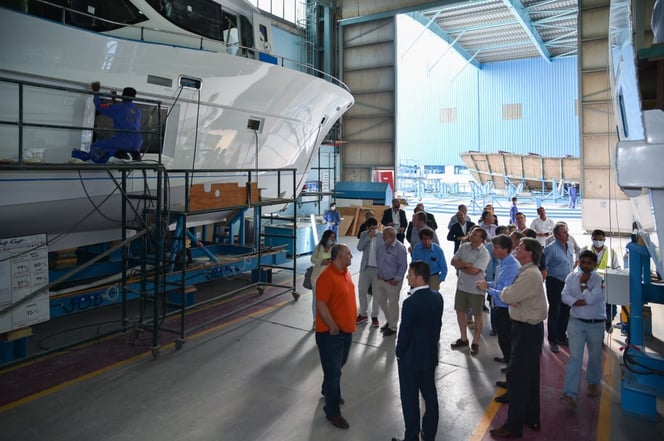 From innovation in engineering and cutting-edge technology, to the finest in interior design and exceptional carpentry, guests were impressed by the factory's in-house manufacturing capability. Members witnessed every aspect of the yacht building process, including the 500-ton and 150-ton travel lifts, the semi-automated central production facility, as well as the various departments that play a fundamental role in the creation of Gulf Craft's renowned Majesty Yachts and Nomad Yachts.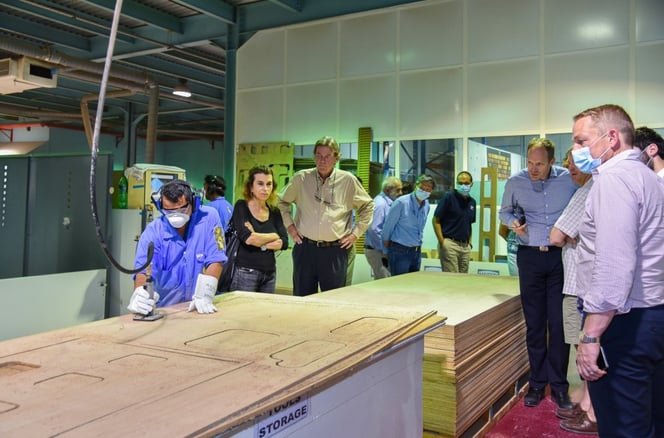 The international association's visit is a testimony to the Emirati shipyard's growing global recognition and its footprint as one of the world's established builders of premium craft.
Speaking at the ICOMIA conference in Dubai last week, Erwin Bamps, CEO of Gulf Craft, said that with stunning seascapes and beautiful marinas along the coastline, the GCC is showing potential to become one of tomorrow's key global yachting hubs.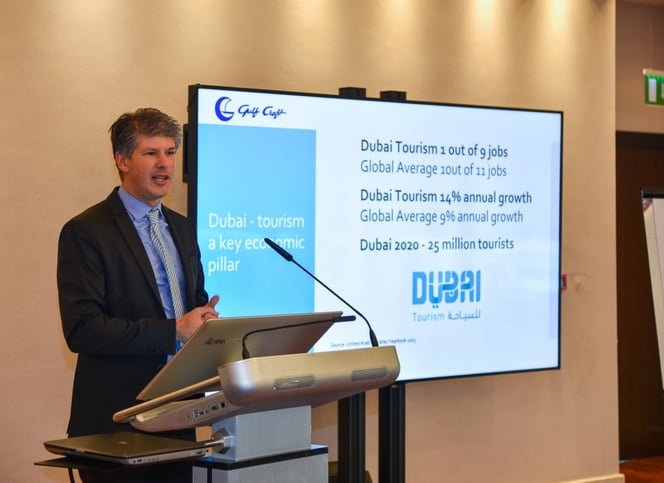 "There is no doubt the Gulf is already receiving widespread international attention due to the region's relentless efforts to create a world-class maritime infrastructure that serves the needs of the growing yachting community," he said.
"In a span of less than two decades, the number of cruise visitors to the UAE has grown by a remarkable 50-fold to reach half a million guests. That is a clear indication of where the industry is headed."
The UAE will be responsible for as much as 35 percent of the up to $190 billion investment in the Middle East's marine sector over the next three years, according to industry estimates. However, travel logistics and a lack of public awareness about the region's available maritime activities continue to challenge this "enormous opportunity", according to Bamps.
"The region's ambitious waterfront developments must be complemented with community education about the range of possibilities for water leisure, as well as simplified travel regulations between countries and qualified service centers to ensure a smooth sailing experience for holidaymakers and yacht owners," concluded Bamps.