Formula 1 fever once again hit the United Arab Emirates! An international crowd flocked to Yas Marina Circuit in Abu Dhabi for the 7th Formula 1 Etihad Airways Abu Dhabi Grand Prix which was held from November 27-29.
Gulf Craft yacht & boat owners took their exclusive berthing spots at the Yas Island together with their families and friends to witness the biggest international sporting & lifestyle event in the UAE.
An elaborate fireworks display marked the end the of the event.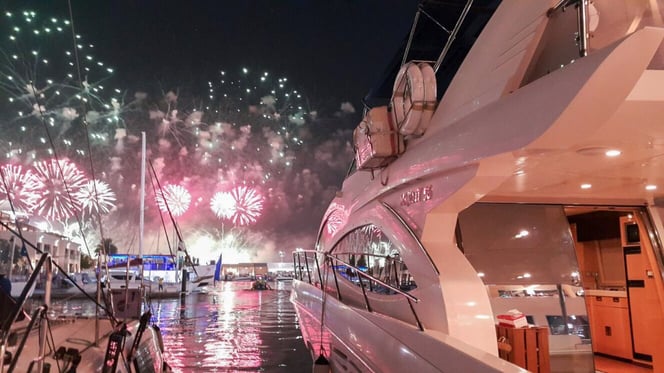 Here are some more photos of Gulf Crafts yachts & boats taken during the F1 Etihad Airways Abu Dhabi Grand Prix:
[gallery ids="7661,7659,7638,7639,7640,7645,7643,7636,7637,7641,7646,7647,7649,7660"]