Dubai, 22 November 2017: Yas Marina will come alive with activity this weekend as race week rolls into the UAE capital. The vibrant waterfront location, whose buzzing nightspots and restaurants attract a cosmopolitan clientele, will welcome scores of guests for the year's most glamorous sporting event, the 2017 Formula 1 Etihad Airways Abu Dhabi Grand Prix.
Now in its ninth year, the high-octane fixture attracts an A-list crowd of royalty, celebrities, and wealthy C-suite executives. Running at Yas Marina Circuit from Friday to Sunday, it offers plenty to see both on and off the track, from the Yasalam post-race concerts to wildly extravagant parties.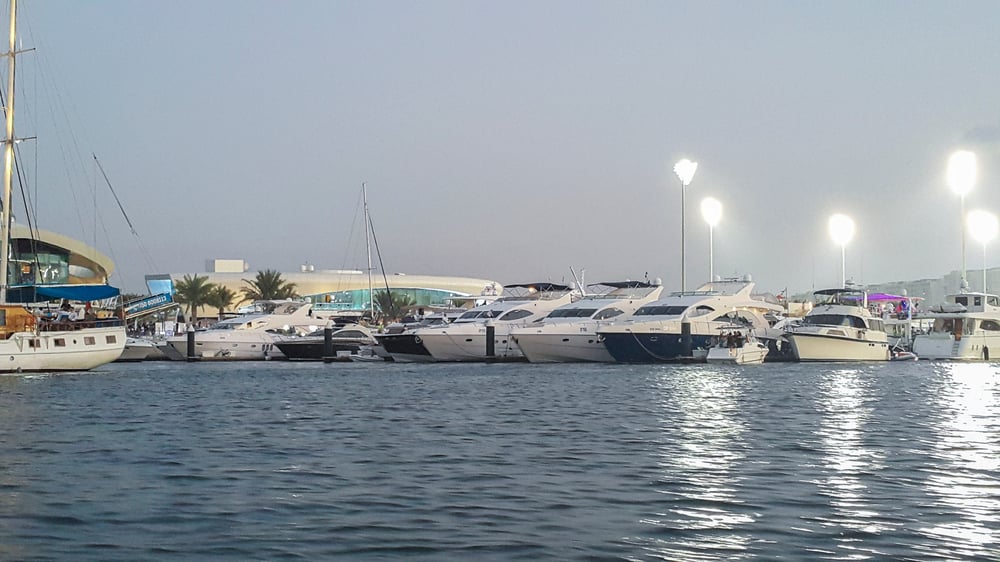 Underpinning the event's exclusivity are scores of spectacular superyachts. Imposing and refined, these marvels of engineering echo the aerodynamic bodies of the world's fastest race cars and boast remarkable features such as retractable helipads and water-level decks – aptly named 'beach clubs' – on which well-heeled racegoers dripping in jewels can schmooze until the small hours.
Erwin Bamps is the Chief Executive Officer of Gulf Craft, an Emirati yacht and boat builder now in its 35th year. He says the Grand Prix proves a major draw for the global yachting community, exuding an electric atmosphere to rival that of Monaco, Cannes, or Miami.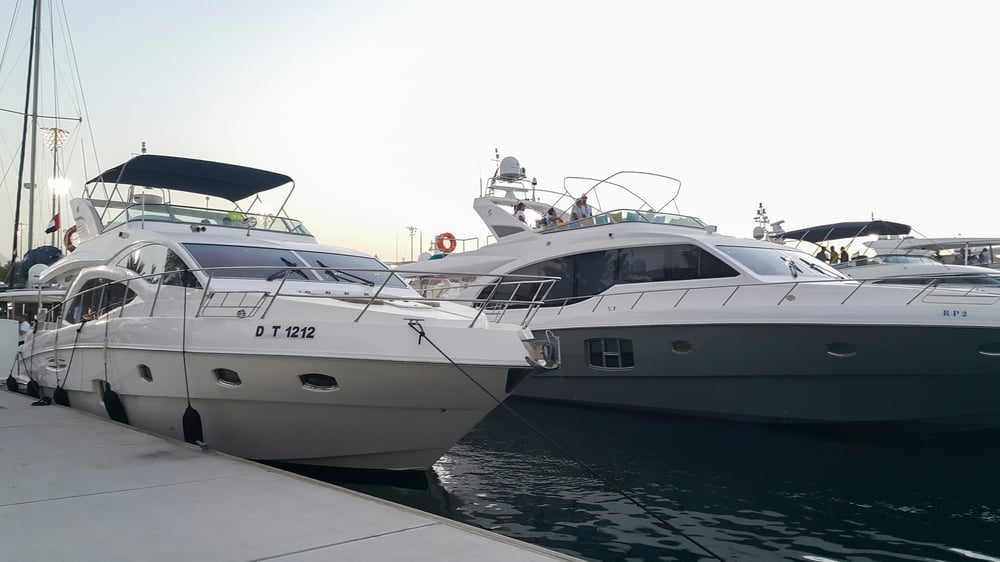 "Yas Marina is a magnet for boating enthusiasts – never more so than during race week," he says, citing its iconic race track views, security, serviced berths and space for larger superyachts.
"Each winter, many of our clients take their yachts to the Grand Prix, and I enjoy hearing about their sojourns on the seven seas. At Gulf Craft, we feel Yas Marina epitomizes some of the best the yachting lifestyle has to offer – and for an Emirati company, that's always a joy to see."