Gulf Craft is generally known for its wide range of luxury yachts and leisure craft, but the company is also producing an entire range of semi-custom built Utility Series vessels. Over the past 35 years, Gulf Craft shipyards have produced thousands of water taxis, passenger, ferry or touring boats, diving boats, ambulance boats and patrol & fast intercept boats, mostly below 45 feet in length.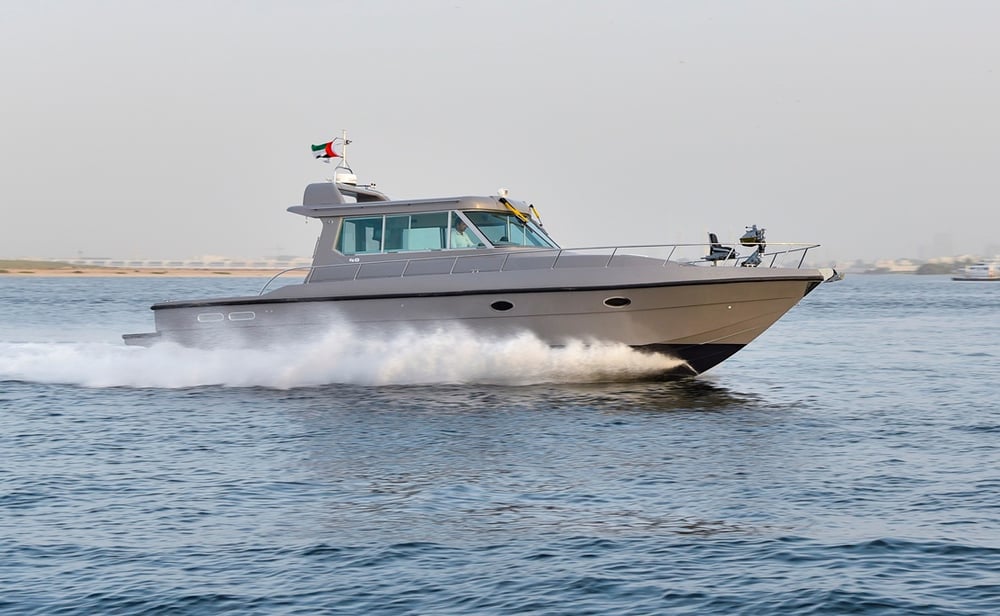 The 40 foot patrol boats pictured here are used for Coast Guard diverse operations such as sea coast patrolling & security, maritime law enforcement, marine environmental protection as well as for search and rescue.
Ask us for more details about the diversity of craft available for law enforcement and patrol use.
Here are some of the exterior and interior photos of the Coast Guard 40: