9th April 2017 Singapore- Gulf Craft's congratulates its team for its priceless efforts during the Singapore Yacht Show including Promarine Yacht Sales, Pangkor Marina and Australian Superyachts.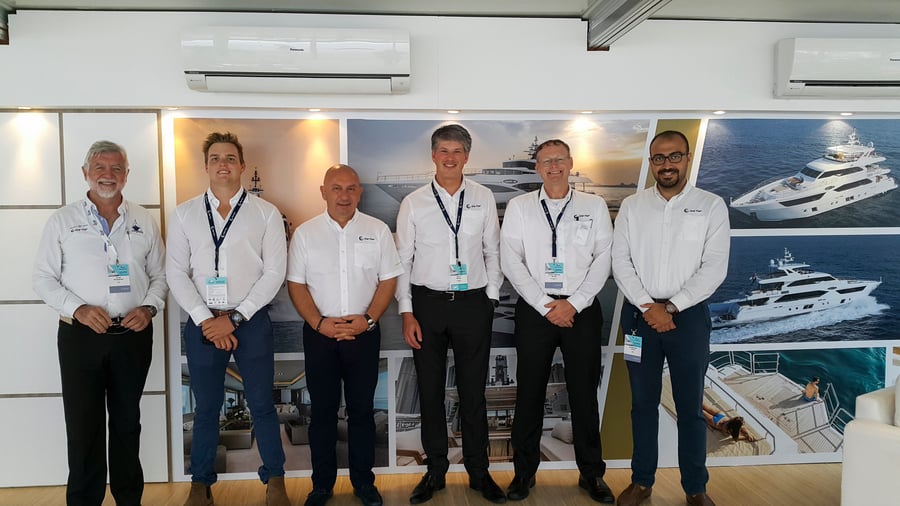 Gulf Craft, Promarine Yachts & Australian Superyachts team at the Singapore Yacht Show
The show proved to be one of the best platforms of showcasing our products in Asia. Gulf Craft is also proud to bring home the 'Best Asian Built Yacht' award for the Majesty 155 during the Asia-Pacific Boat Awards. CEO Erwin Bamps was also honored to join the Asia-Pacific Boating Conference and Asian Boating Forum as one of the speakers held during the show.
Here are some more photos taken during the show. Gulf Craft looks forward to seeing you at our next event.