At the recent Dubai International Boat Show, Emirates-based Gulf Craft has globally premiered three new yacht models- the long-range Nomad 55, tri-deck superyacht Majesty 110 and the luxurious Majesty 90.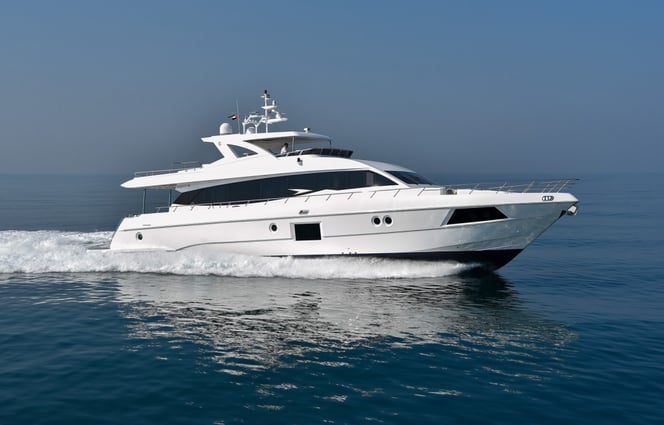 Majesty 90, the newest addition to the Majesty Yachts collection of Gulf Craft
At 27.5 meters, the Majesty 90 features a breathtaking 360 degree view from its interior. The unmatched inside space is mirrored on the outside giving the owner the chance to customize the fly-bridge to either fit a dinghy, jetski or an even larger seating area.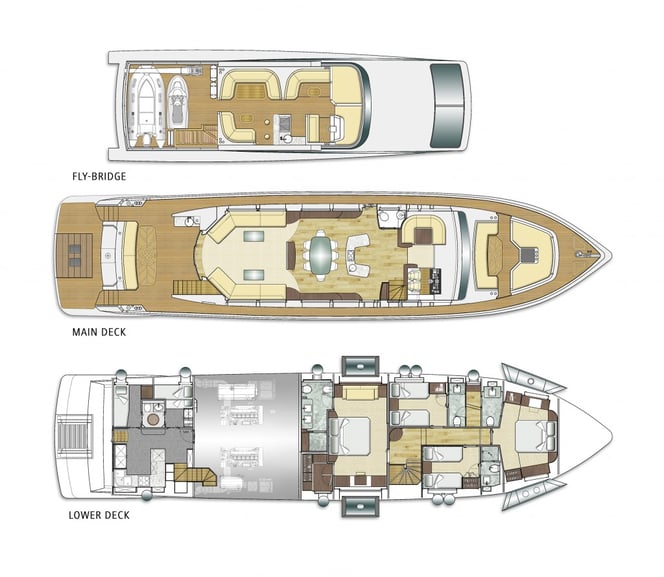 Layout of the Majesty 90