Building on the successful premieres of our next generation yachts & boats at the Dubai International Boat Show, Gulf craft had even more exciting time at 7th edition of the Kuwait Yacht Show 2019. Our stars at this year's boat show were three new models of Nomad Yachts SUV Collection, award-winning Majesty 100 & Majesty 48, the next generation of Oryx sport cruiser and the new SilverCat 34 fishing boat.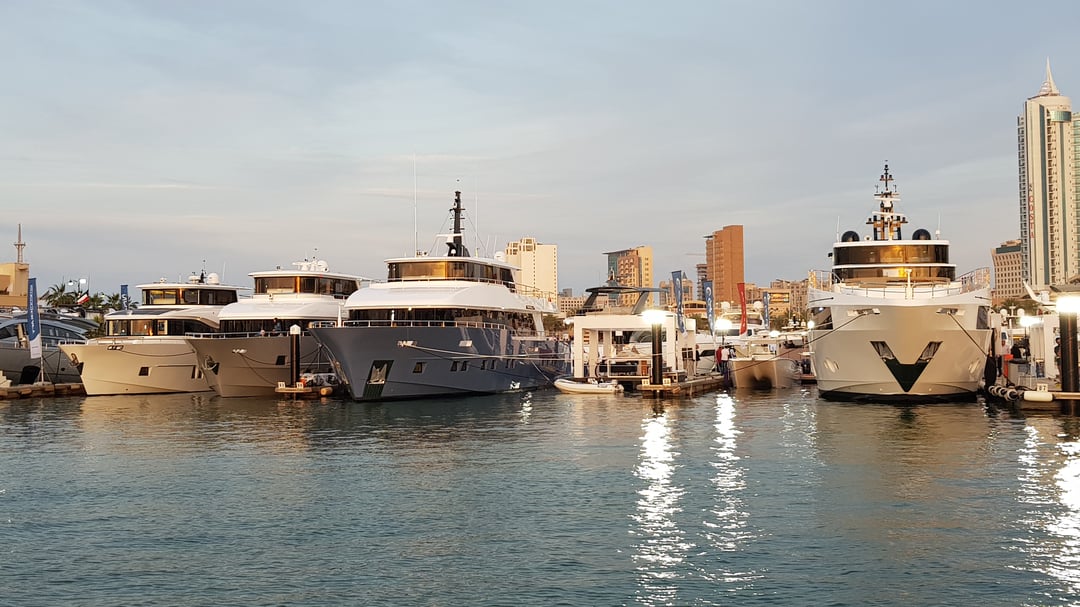 Kuwait Yacht Show is a great platform to connect with significant number of existing, affluent and potential customers, yachting industry professionals, local marine businesses in Kuwait and to showcase all of the new innovative models to our loyal customers from all over the world.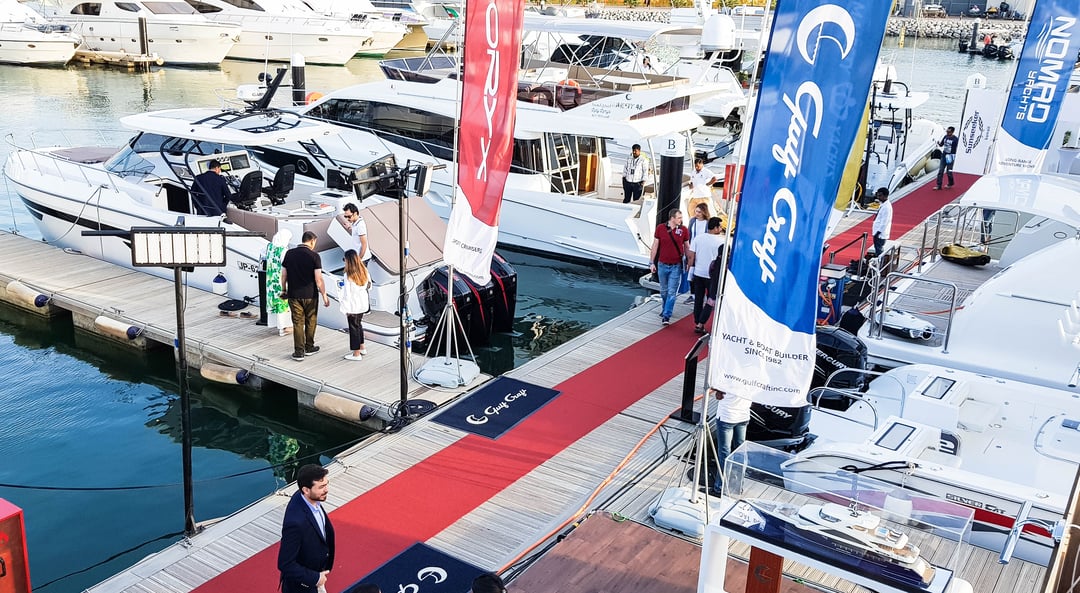 Nomad Yacht's exciting new range - the SUV (Sports Utility Vessel) Collection - Nomad 95 SUV, Nomad 75 SUV and Nomad 65 SUV each feature a hybrid hull (a combination of semi-displacement and planing hull) were among the favorites with the seafarers who love to travel bold seas and long distances. We have focused again on eco-friendliness with the Nomad 65 SUV as most of its auxiliaries are powered by solar energy. This makes it ideal for an overnight stay as it can power the boat for up to eight hours at full charge.
Designed by upcoming Emirati designer, Hussein Alshaali, the next generation of Oryx 379 had its shining moments at the Kuwait Yacht show with its rugged yet elegant look. The 379, equipped with ultra-modern technology and superyacht equipment is complete with digital management systems. This allows the owner to enjoy adventurous cruising trips.
The award-winning Majesty 100 & Majesty 48 were showcased to excite the visitors with the taste of luxurious superyachts. On the other hand, as we return back to our heritage with the launch of two new catamarans - SilverCat 34 center console and hard top, this new breed of Silvercraft are powered by twin outboard engines 300 hp each propelling them into 50 knots speeds making it a massively successful fishing boats.
Here are more photos from Gulf Craft pavilion at the Kuwait Yacht Show: