Gulf Craft together with its Kuwait representative, Al Boom Marine, put on display a selection of its yachts and small leisure craft from its Majesty Yachts, Nomad Yachts, Oryx and Silvercraft brands ranging from 9-24 meters at the 6th edition of the Kuwait Yacht Show.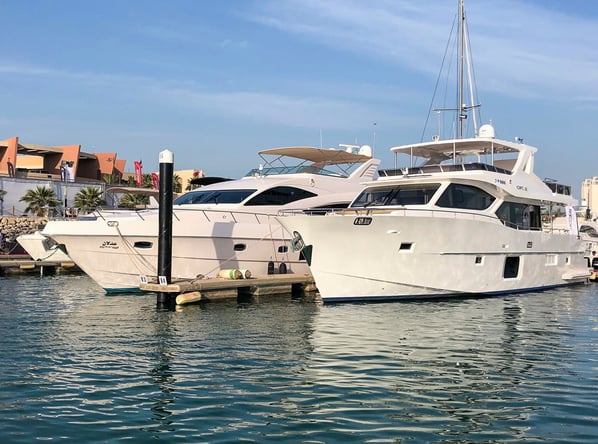 Gulf Craft's Majesty 77 and Nomad 65 on display at the Kuwait Yacht Show
Although the first international edition of the Kuwait Yacht Show was cut one day short due to bad weather, Gulf Craft concluded the event successfully with a noted increase in demand for mid-range yachts and sport fishing boats in the region. The show was held from March 27-29 at the Marina Crescent in Salmiya, Kuwait.
Here are some of the photos of Gulf Craft at the Kuwait Yacht Show: