Gulf Craft and Australian Superyachts are proud to announce the successful delivery of the Majesty 100 M/Y Oneworld to a client in Newcastle, Australia. The photos below were taken during its off-loading at Mayfield Port in Newcastle.
The Majesty 100 superyacht is a perfect fit for the Australian charter market and is compliant with Caymans Islands Shipping Registry Large Commercial Yacht Code (LY3), RINA Rules for Commercial Yachts and AMSA National Standard for Commercial Vessels Domestic Commercial Vessel (DCV) Class 1D and 2C. Gulf Craft is one of the handful of companies in the world that can build superyachts to AMSA classification and the only foreign yacht builder to have successfully delivered AMSA certified commercial yachts to Australia.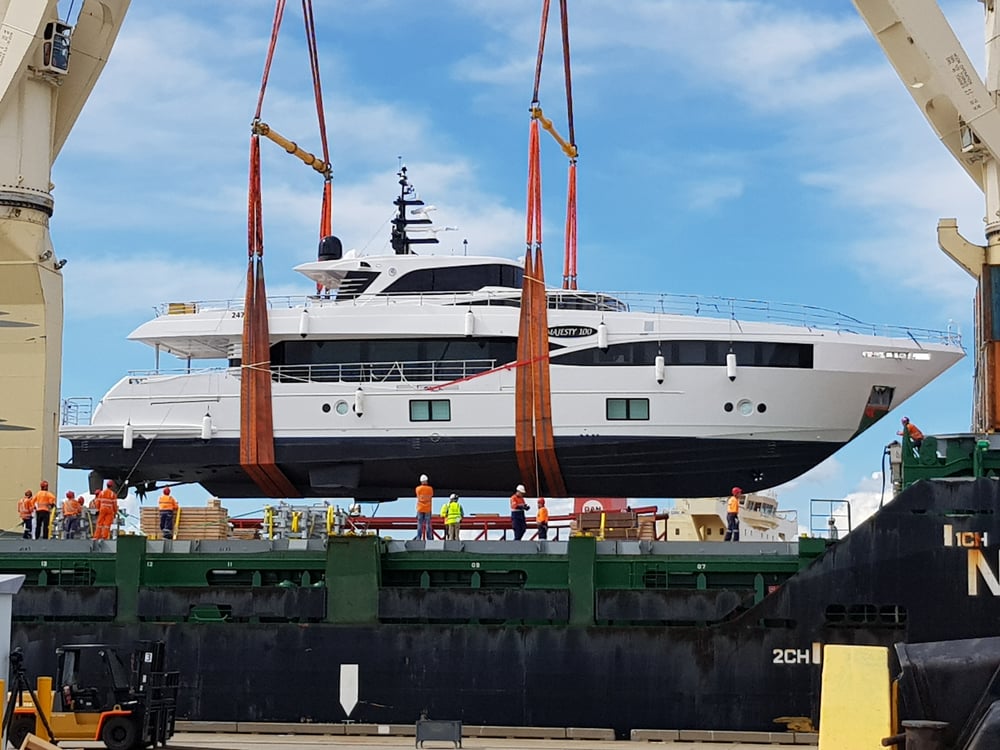 Gulf Craft's Australian dealer, Australian Superyachts, spearheaded the deal. Richard Morris, Managing Director of Australian Superyachts commented: "The unrivaled use of onboard space and advanced design, the unique sky-lounge, lavish interiors and copious lounging areas, efficient propulsion system all add to unreserved magnificence of the Majesty 100. Optimized for the Australian charter market, Majesty 100 was simply the perfect solution for our client."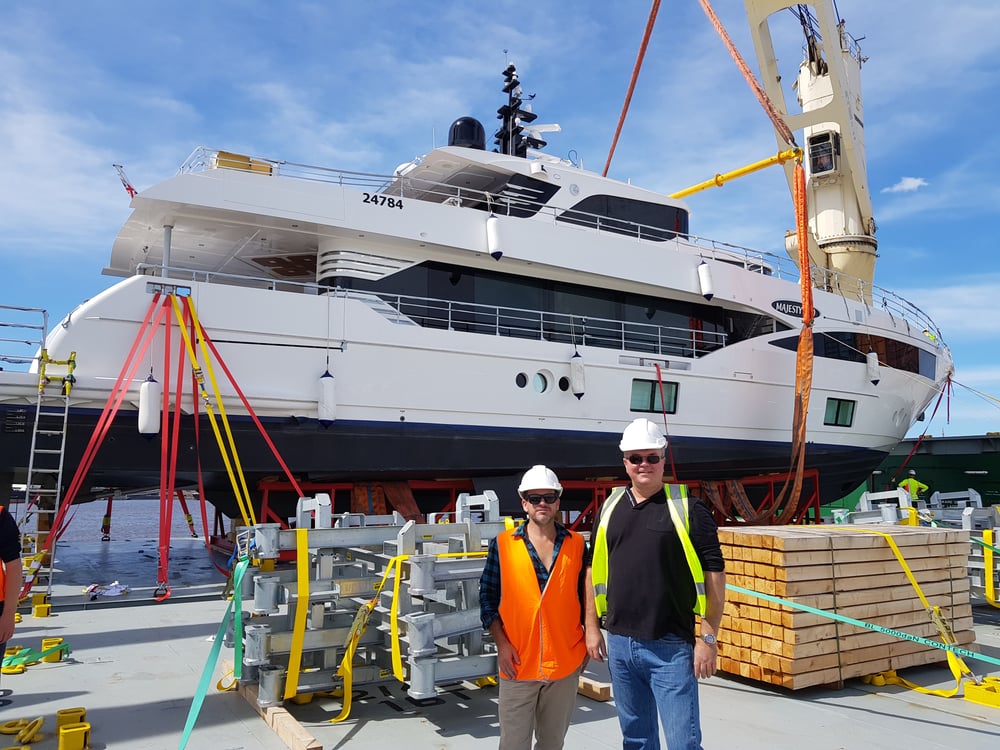 Capt. Richard Morris from Australian Superyachts during the offloading of the Majesty 100