The team from Boat Owner Middle East visited our Majesty Yachts shipyard to test drive the Majesty 48. Since its launch at the Dubai International Boat Show last March 2014, the Majesty 48 has caught the eye of boat owners as well as the press.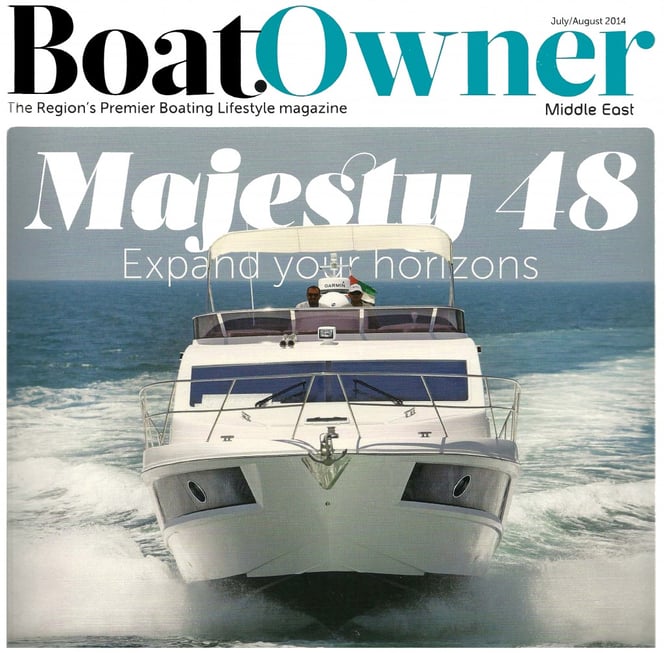 "After the 48's official launch at the Dubai International Boat Show, she was whisked away to Qatar and then Oman on exclusive showcases and then back to the boat yard for a number of detail changes requested by the new owners. Gulf Craft's participation at the Beirut Boat Show gave us a one day window to test hull no. 2 before her delivery to the owner.
And now, we find ourselves back at Umm Al Quwain with the Majesty 48's godfather, Mahmoud Itani, giving us the lowdown on hull # 2 before we head out into the Arabian Gulf for her first test. "
[embedPDF source="http://blog.gulfcraftinc.com/wp-content/uploads/2014/07/Article-Majesty-48-Boat-Owner-ME-July-August-2014.pdf"]