Cannes, September 11, 2018 – Gulf Craft along with Aurora Yachts, its exclusive Majesty Yachts dealer for France are presenting two of the finest superyachts that capture the enterprising spirit of the UAE's leading shipyard with over three and a half decades of growing presence.
Set in elegant, luxurious surroundings in the sparkling bay of Cannes, visitors to Europe's leading in-water boating event on the French Riviera at Port Vieux are treated to the recently launched Majesty 125 christened M/Y ALTAVITA and Majesty 100 christened M/Y SVETLANA.
After enjoying decades of great growth, Gulf Craft is at the threshold of a new journey forward, fueled by a three-point strategy that redefines three key development areas.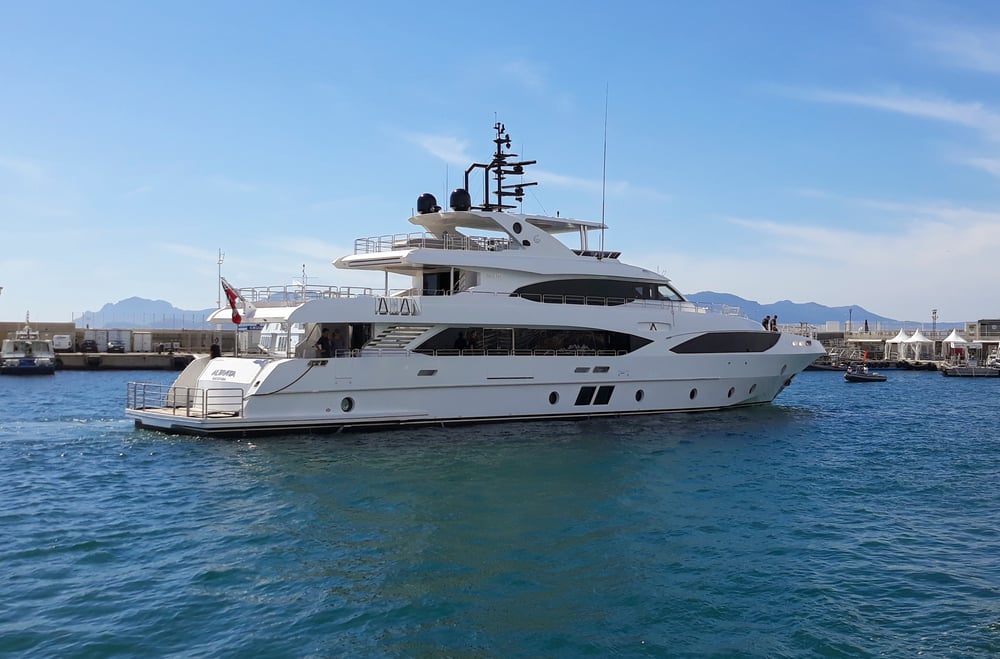 Majesty 125 M/Y AltaVita at the Vieux Port in Cannes
Firstly, Gulf Craft has renewed its focus on all the brands wherein each will be managed as an individual unit, with its own direct line of accountability and utilization of resources based on individual business plans and growth objectives. A new design language will be implemented on all models across the range - starting with the Oryx, luxury sport boats and cruisers; the Nomad Yachts, an innovative collection of adventure boats for families; Silvercraft, which is a sport fishing line; and Majesty Yachts, the flagship brand featuring an exclusive selection of the finest yachts and superyachts.
Second is optimizing the budget to maximize the return on investment, which Gulf Craft plans to achieve by focused investments on refreshing each of the brands via an accelerated product lifecycle management - which means new models coming out in future at a faster pace than before.
The final focus of three-point growth strategy is on nurturing the most important asset of the company - the employees. Gulf Craft aims to structure itself as a 'learning organization', so that it continues to attract and retain the best talent possible.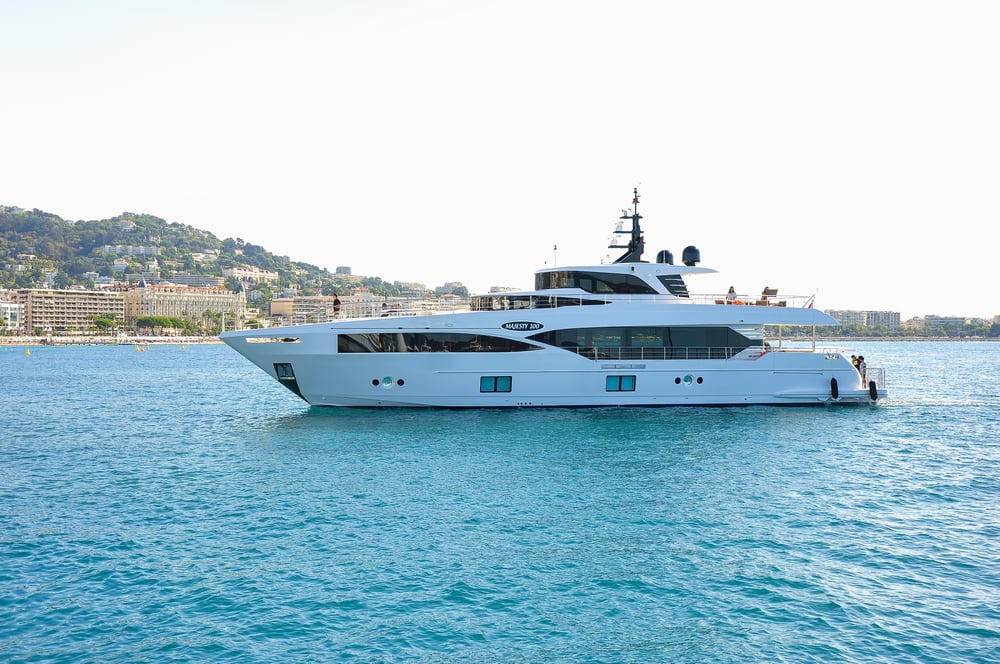 Majesty 100 entering the Vieux Port in Cannes
"I firmly believe the future of any business is not driven by what you did yesterday, but by what you are doing today. One of our key strengths is that we're a vertically integrated organization, with our own team who handle all aspects of product development, unlike our competitors. That really helps when it comes to development speed of new products and our quest for improved quality," said Gregory Yeakle, CEO of Gulf Craft.
Gulf Craft is now getting ready with yet another monumental feat - the construction of the much awaited flagship and its first megayacht - Majesty 175, the world's first Commercial Yacht over 500 GT made from GRP material in compliance to LY3 Code gets underway. Meticulously crafted in collaboration with naval architect Massimo Gregory from Yankee Delta Studio, the superyacht is scheduled to be launched by the second quarter next year. Her exterior and interior design have been developed by Italy's Cristiano Gatto in collaboration with Gulf Craft Design Studio.
On display at this year's Cannes Yachting Festival is the luxurious tri-deck M/Y ALTAVITA - Gulf Craft's recently delivered superyacht from the prestigious Majesty Yachts – Superyacht Collection. The yacht was launched earlier this summer and delivered just recently. M/Y Altavita will be in Europe as a charter vessel, setting a benchmark in luxury, elegance and true sophistication. Certified for charter service anywhere around the globe, ALTAVITA has been designed for private getaways and effortless entertainment.
While M/Y ALTAVITA raises the bar for superyachts, M/Y SVETLANA sets the yardstick when it comes to integrating the gentlest of human emotions with Gulf Craft's mighty marine engineering ingenuity. An ode to his wife, the owner of M/Y SVETLANA named the Majesty 100 after her, and yet found a way to express his refined taste and aesthetic appeal. Highly impressed by the external dimensions of Majesty 100 and the workmanship of the Majesty 110's interiors, the owner envisaged the best of both worlds for his new luxury dream project.