Gulf Craft has recently launched its revamped Silvercraft website. The website features the Silvercraft series of family & fishing boats ranging from 31- 40 feet. It is available in mobile and PC versions as well as in English & Arabic languages.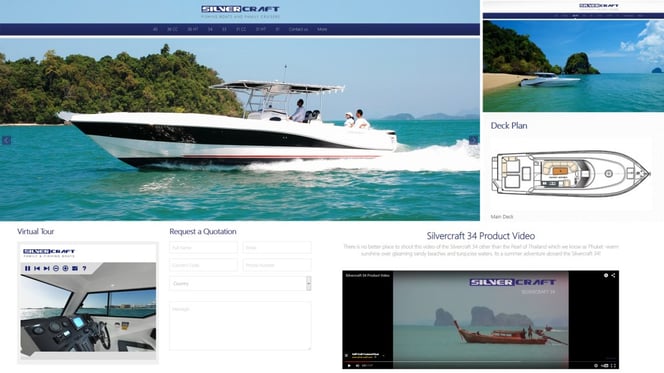 Do more on the same page! You can now browse the high resolution photos, see the latest virtual tours, watch the product videos, download the e-brochures and request for quotation for each boat model.
The brand includes boat models namely Silvercraft 40, Silvercraft 36 CC, Silvercraft 36 HT, Silvercraft 34, Silvercraft 33 and Silvercraft 31 HT.
Here are some screen shots and links to the different versions of the new website: