Gulf Craft has integrated the latest gyro stablizer technology in its Oryx 40 Fly. This gyro stabilizer reduces, dramatically, the roll of the yacht and helps it to be more stable on water for smooth cruising.
About the Seakeeper 5
The Seakeeper 5 is designed to achieve 70 to 90% roll reduction on boats up to 20 tons, vessels 30-50'. The Seakeeper 5 requires only modest electrical power, has no outside appendages, and can be installed off centerline, if necessary. Its computerized control and vacuum technology make it the first truly practical, and only modern, anti-roll gyro.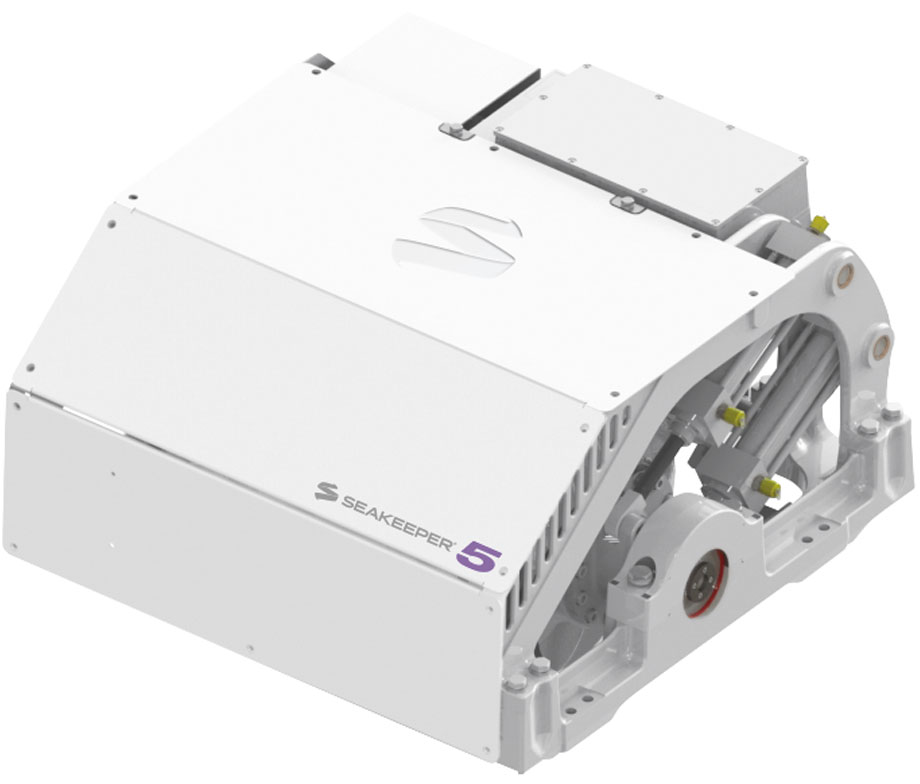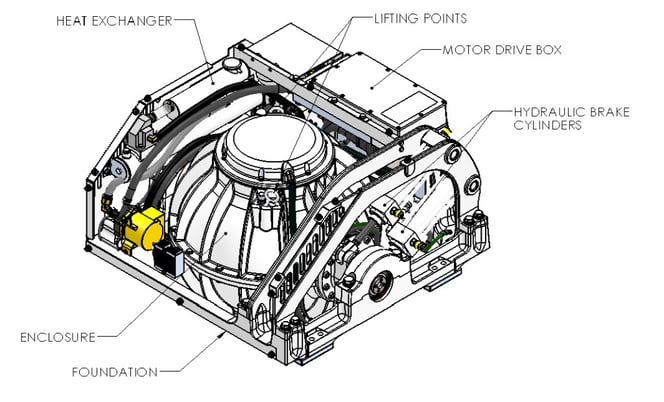 Specification
Rated Speed
10,700 RPM
Angular Momentum at Rated RPM3
5,000 N-M-S
Anti-Rolling Torque at Rated RPM
13,089 N-M
Spool-up Time to Rated RPM
50 minutes (10,700 RPM)
Spool-up Time to Stabilization
35 minutes (9,035 RPM)
Spool-up PowerAC Motor
DC Control

2000 Watts Max
180 Watts

Operating PowerAC Motor (sea state dependent):DC Control:AC Input Voltage:DC Input Voltage:

1500-2000 Watts

180 Watts

110-230 VAC (+/- 10%),50/60 Hz, Single Phase

12 VDC @ 15 Amps

Sea Water Supply to Heat Exchanger
30 LPM (8 GPM) maximum15 LPM (4 GPM) minimum
Ambient Air Temperature
0° - 60° C (32° - 140° F)
Weight
358 kg (790 lbs) bolt-in installation
Envelope Dimensions
Length x Width x Height0.765 L x 0.757 W x 0.628 H (meters)30.1 L x 29.8 W x 24.7 H (inches)
Noise Output
At full operating RPM, steady state noise measured in the factory at a 1 meter distance measures 70-72 dBC. (Sound levels may be higher during spool-up)