Gulf Craft, award-winning yacht and boat builder, has launched the virtual tour of its recently renovated Silvercraft 31 HT, boasting higher engine capacity, better utilization of space, and more ergonomic features, all complemented by a sleeker and contemporary appearance.
Launched at the 2015 Qatar International Boat Show, the Silvercraft 31 HT has been revamped to further enhance the overall customer experience, inspired by the region's passion for family days out on the sea and fishing trips. Maximizing the comfort and functionality levels on-board, a key modification in the new edition of the boat is the substantial increase in storage space, allowing passengers freedom to bring additional equipment and supplies to help prepare for a more comfortable journey.
Measuring 9.4m in overall length, and fitted with a 760-liter fuel tank capacity, the Silvercraft 31 HT can entertain up to 8 persons and hold a maximum of 800 kg.
Below are some of the screen grabs of the Silvercraft 31 HT virtual tour. Click on any of these photos and take the tour.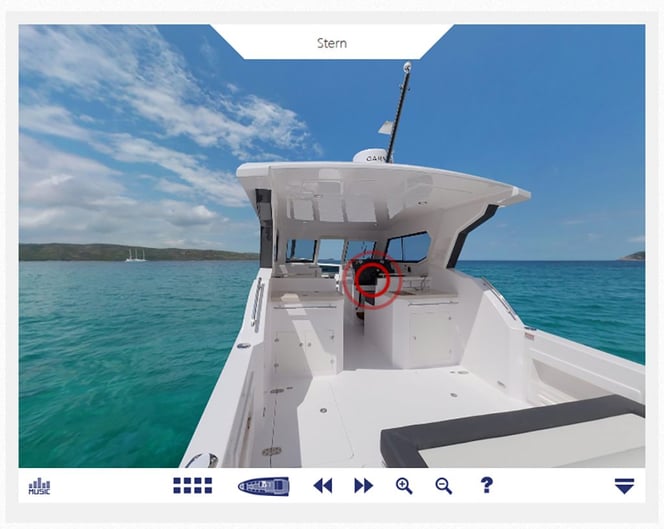 Select an area on the layout of the Silvercraft 31 HT virtual tour screen to view it.
---
LIKE us on Facebook | FOLLOW us on Twitter | FOLLOW us on Instagram