Continuing on the success of the brand Utility Series developed by Gulf Craft, the shipyard has once again developed a new utility boat model – Touring 48.

This commercial vessel is one of the few boats built in both Ajman and Maldives facility. The Touring 48 fills the gap between the Touring 36, Touring 40 and the Waveshuttle 56. All of these vessels are custom built to the specifications of any customer or government entity.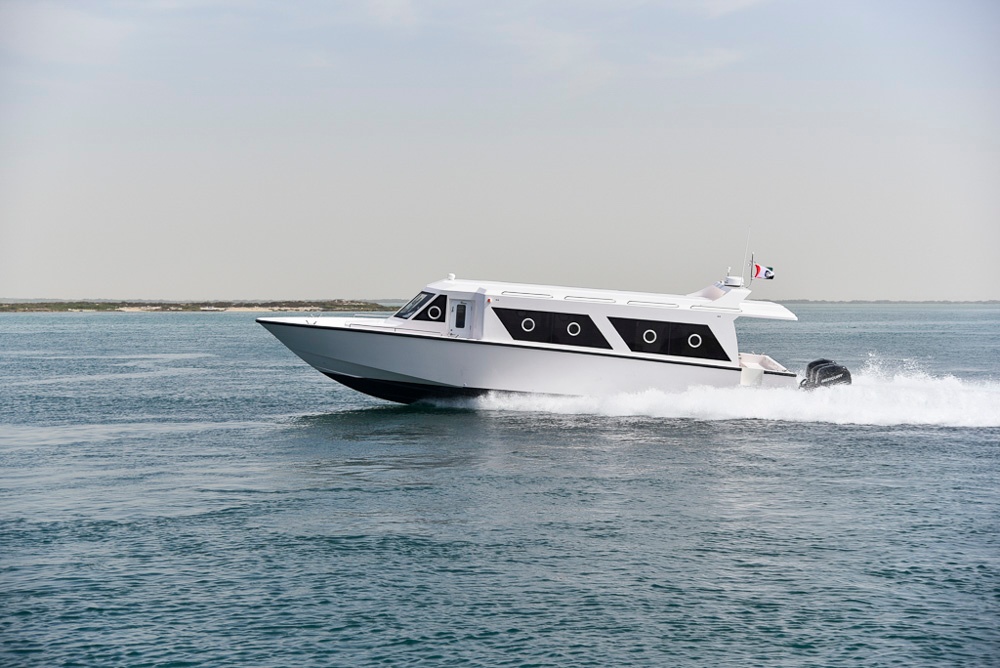 Available in both passenger and VIP versions, the Touring 48 was designed with a tough build to cope with all weather conditions. The VIP version, built with luxury yacht materials, can take up to 15 guest, while the custom-made passenger version can take up to 42 passengers in a ferry-like version. The deck in built with either the standard or enclosed layout all-round with ample of optional features. The boat can be powered by either four 250 hp or three 350 hp outboard engines. Another exceptional feature of this boat is the two-step hull that is usually found on performance boats. This gives the boat a much better performance and endurance along the waves.
The Touring 48's layout makes it a truly an adaptable vessel for several uses. It is a popular choice for tours, charters and transfers to luxury resorts.
WATCH the new Touring 48 in this latest product video: