On the occasion of the fifth Emirati Women's Day, which is themed as "Women, Icons of Tolerance", Abeer Alshaali, Executive Management Officer at Gulf Craft, has been recognized as one of the region's nine most inspiring and accomplished women by Harper's Bazaar. Abeer is considered one of the very few woman who work in the marine industry and has been spearheading the company's day-to-day management activities since 2015.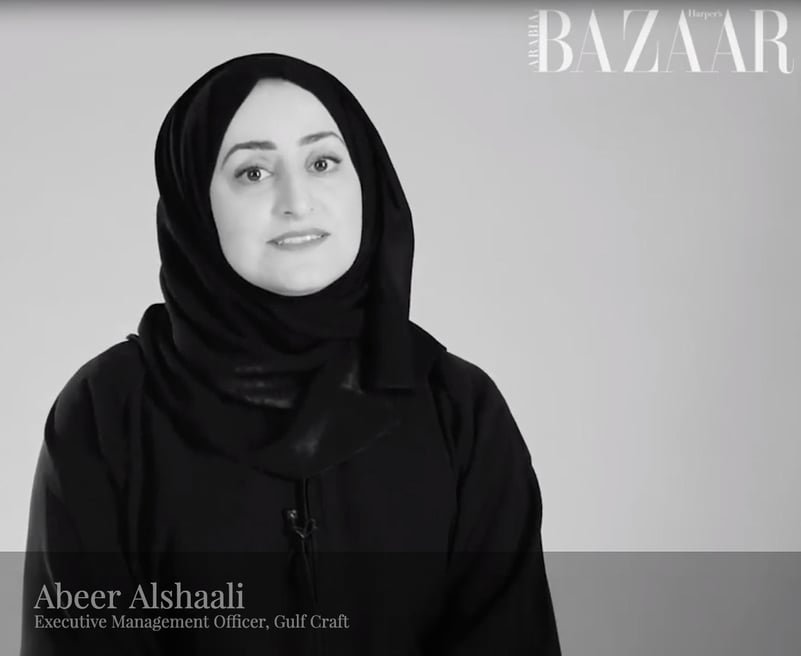 In an exclusive interview with Harper's Bazaar Arabia, Abeer shares who she considers to be her "Icon of Tolerance"- her grandmother. Abeer continues to explain how her grandmother has always inspired & helped her understand the real meaning of tolerance through her kindness and equality to others. She believes tolerance is all about humanity, importance of understanding people & giving them attention regardless of their ethnicity or background.
This year's theme is set by Her Highness Sheikha Fatima bint Mubarak, Chairwoman of the General Women's Union, President of the Supreme Council for Motherhood and Childhood, and Supreme Chairwoman of the Family Development Foundation. HH aims at highlighting and promoting the values of tolerance, a national priority for the UAE.
Watch Abeer's full interview in this video: