9th October, 2016– Dubai Eye 103.8 FM's Richard Dean continues his Made in the UAE series – talking to Erwin Bamps, CEO of Gulf Craft, one of the world's leading superyacht shipyards, based in the Emirates.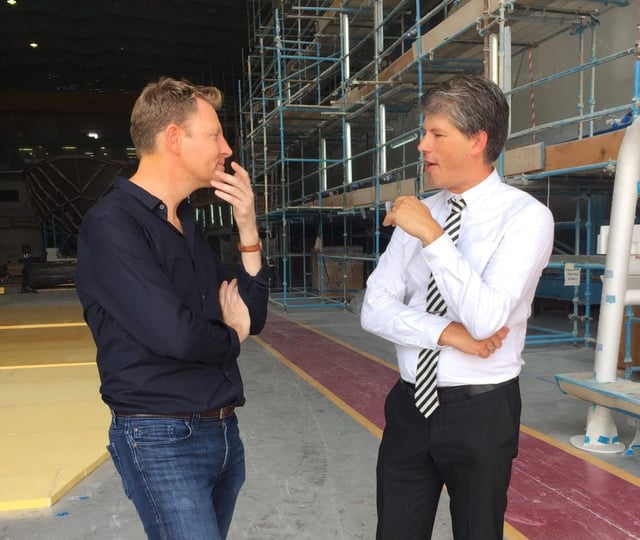 Dubai Eye's Richard Dean with Gulf Craft CEO, Erwin Bamps
Richard Dean drove all the way from Dubai to Gulf Craft's biggest shipyard in Umm Al Quwain for a special feature about Gulf Craft for its Made in the UAE series with its CEO Erwin Bamps.
Original podcast, CLICK HERE.