Dubai, 08 October 2015 – Luxury brands in the UAE play a valuable role in cementing the country's growth as a knowledge-exchange hub globally and regionally, says Erwin Bamps, CEO of award-winning shipyard, Gulf Craft.
Speaking at the Meetings, Incentives, Conferences and Exhibitions (MICE) Middle East Forum 2015 on Wednesday (7 October) at The Address Dubai Marina organized by Pinnacle Middle East, Bamps said networking "forms the pillar" of MICE events, allowing brands to not only communicate information, but also share experiences.
"Marketing yourself as a luxury brand is all about storytelling, and MICE events enable you to reach as wide an audience as possible in order to spread awareness about your company, and bond with customers," Bamps said.
"However it is not only the high-end brands that benefit from this collaboration, but the MICE segment as a whole. It's a win-win for both, the exhibitor and the hosting venue because the brand's involvement helps generate business and raise the caliber of the event. MICE events bridge the gap between work and play – they offer an after-hours informal setting to connect with key stakeholders, and this provides the perfect platform for luxury brands to showcase their products."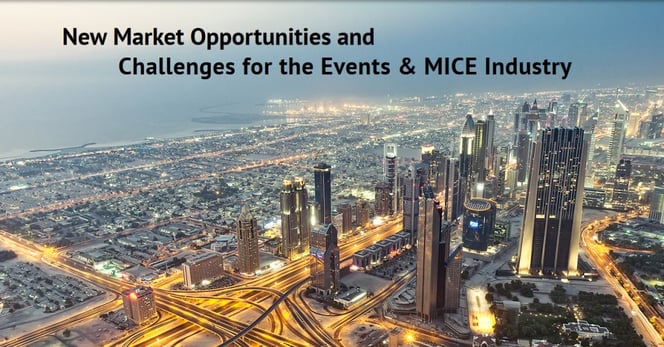 A recent report from Bloomberg this year stated that the GCC MICE segment is currently worth USD 1.3 billion and is one of the strongest drivers of growth in the hospitality sector. The UAE accounts for half that amount, generating about USD 653 million annually, according to Euromonitor International.
With a rich history showcasing its range of yachts and leisure boats internationally and in the region, Gulf Craft has a proven track record of making memorable impressions at the world's most acclaimed yachting and leisure boating events, including the most recent Monaco Yacht Show and the Dubai International Boat Show.
Premium brands can add value not only as participants or exhibitors, but also by enhancing the guest experience, according to Bamps.
"Indirect publicity allows the brand to provide opulent experiences for individuals from different industries," Bamps said. "It is all about exposure, networking, and building relationships, and that is precisely what MICE events allow us to do in more ways than one."
Here's a photo gallery of the MICE Middle East Forum held on October 7 at the Constellation Ballroom of The Address Dubai Marina hotel: