15 Feb, 2022, Dubai - One of the most awaited shows in the yachting world, the Dubai International Boat Show (DIBS) is back on the calendar and is just a few weeks away. Gulf Craft is getting ready to bring you the latest releases and timeless masterpieces from all our brands - Majesty Yachts, Nomad Yachts, Oryx Sport Cruisers & Silvercraft Leisure boats.
One of the original pioneers of the show, Gulf Craft has been a consistent participant since its inception, considering it as the "Home Show" for the UAE-based Shipyard.
The show will be celebrating its 28th edition in the heart of Dubai's marine community at the brand new, glamorous Dubai Harbor. This annual gathering of marine enthusiasts is not only limited to Dubai but is also an important highlight on the GCC calendar. The event attracts regional buyers, as well as buyers from North America, Europe, and Africa. The show's focus is, of course, on the latest superyachts, but it also serves as a great platform to showcase a wider range of luxury yachts, recreational and utility crafts as well.
Gulf Craft consistently brings a lot of variety to the table, aimed at serving all types of clients and this year will be no exception. The shipyard will commemorate its 40 years of yacht and boat building excellence with the official launch of the Majesty 120 - a tri-deck superyacht packed with innovative features. A few more surprises are in store, along with an impressive line-up ranging from 34 feet (10.3m) to 120 feet (36.5m) from across Gulf Craft's diverse portfolio of luxury and leisure crafts.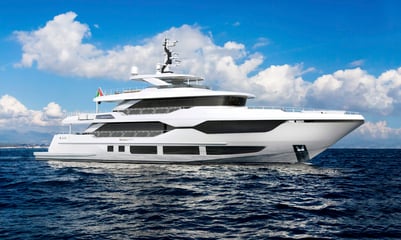 Majesty 120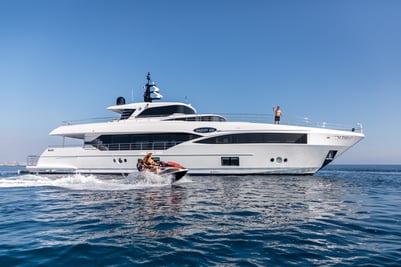 Majesty 100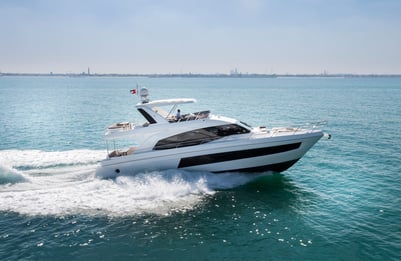 Majesty 62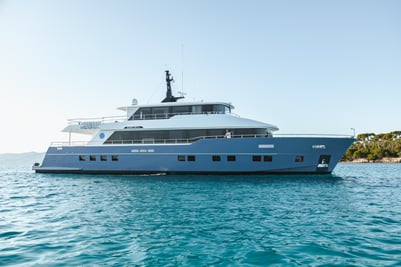 Nomad 95 SUV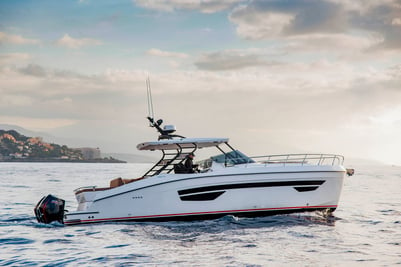 Oryx 379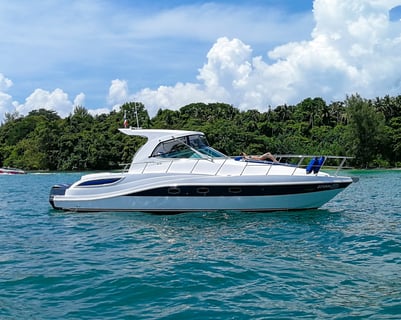 Oryx 36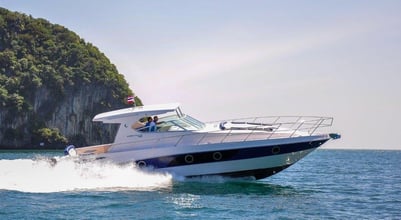 Oryx 42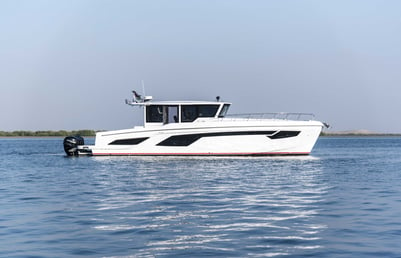 Silvercraft 47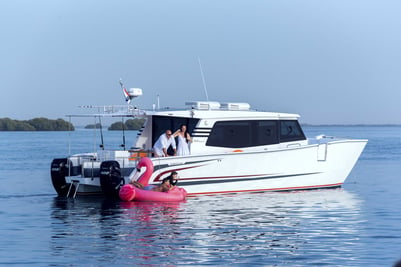 SilverCat 40 LUX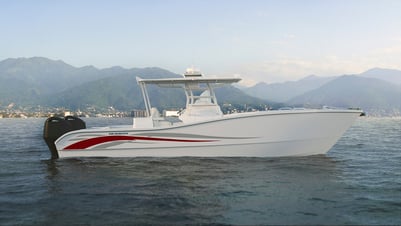 SilverCat 34 CC
Most importantly, Dubai Harbour, which is poised to be the Middle East's largest luxury maritime destination holds close to 1,100-berths serves as an all-around location for yachts up to 160 meters in length - supporting the multi-billion yachting industry.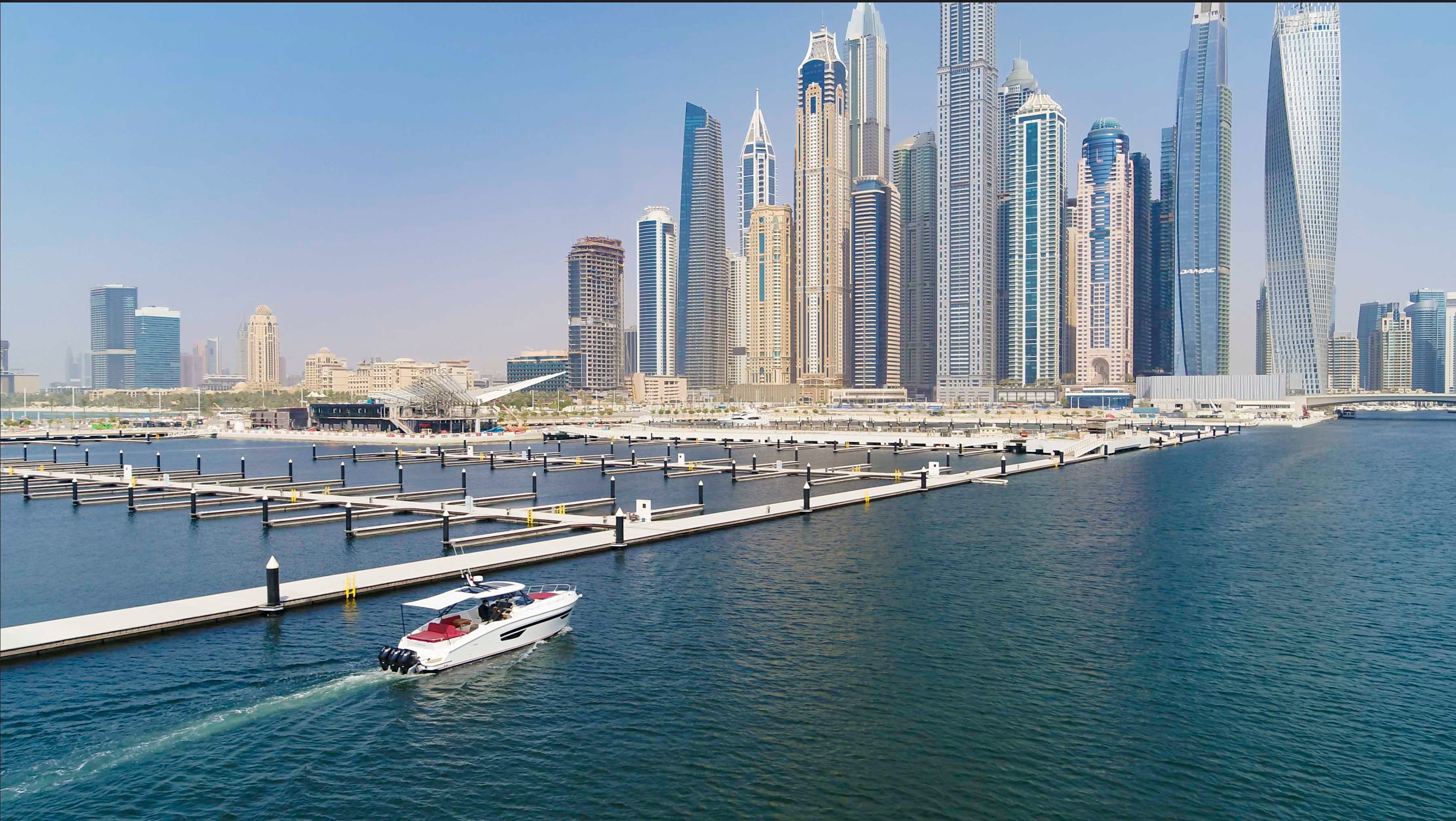 Oryx 379 – First boat to enter Dubai Marina Channel to berth in Dubai Harbour Marina upon its opening.
Visit us at the Dubai International Boat show (Gulf Craft Pavilion, Stand# MD-35) from 09-13 Mar 2022 to view the luxurious vessels and to know more about the technological advancements we have brought to the industry.
Get exclusive access to the Gulf Craft Pavilion at the DIBS 2022 & book an appointment with our experts for a private viewing session here: https://www.gulfcraftinc.com/dibs2022_registration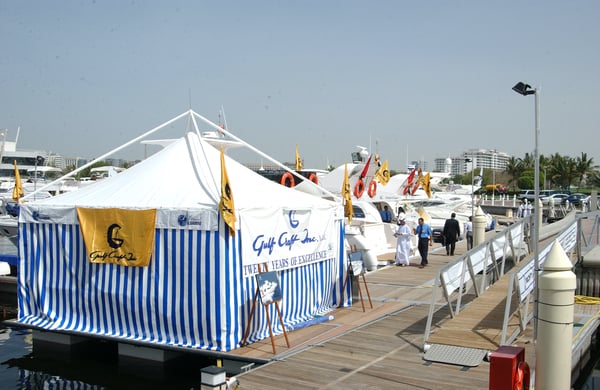 Gulf Craft at the Dubai International Boat Show 2002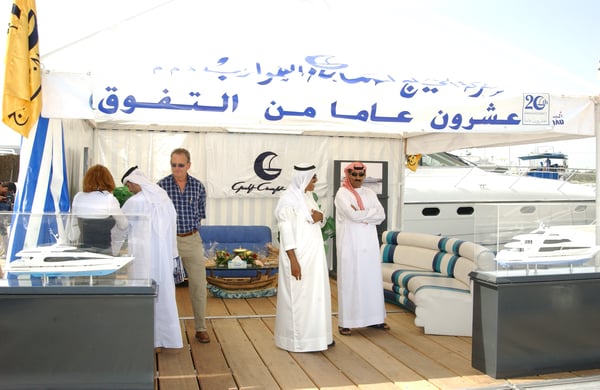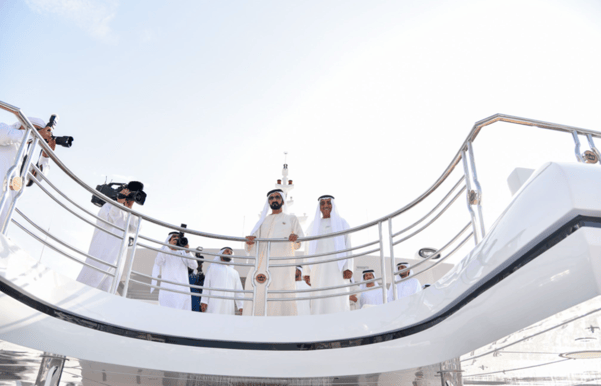 Dubai International Boat Show 2019